Photographs of Nottingham, 1936
Edward Winter
The group photograph of Nottingham, 1936 is one of the most frequently reproduced illustrations in chess history. Another picture taken during the event (Lasker playing golf) was given in C.N. 3474: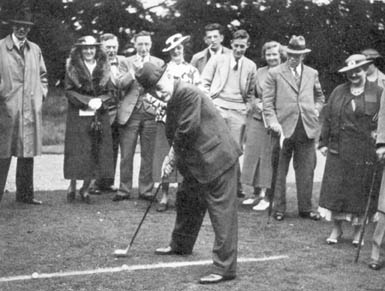 Below are some more, beginning with Alekhine in the first round (his lapsus manus opening against Flohr):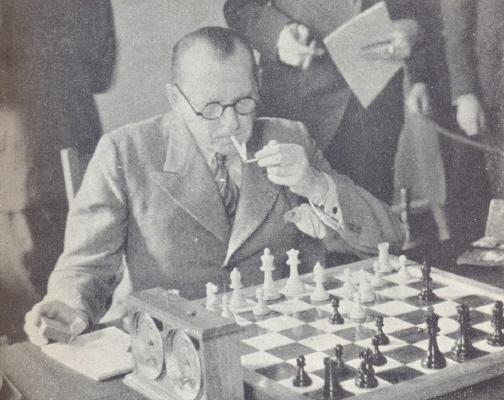 That picture is relatively well known, having been published, for instance, on page 16 of Chess Review, April 1946 and in The Treasury of Chess Lore by Fred Reinfeld (New York, 1951). A photograph of Alekhine in play against Euwe was given on page 229 of the October 1936 Chess Review.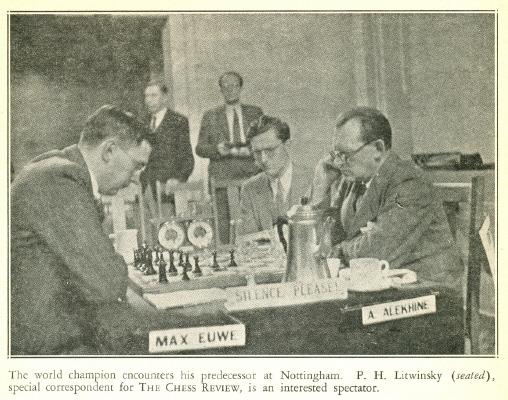 P.H. Litwinsky was later known as Paul Hugo Little.
Another photograph of the playing hall comes from page 201 of the September 1936 Chess Review: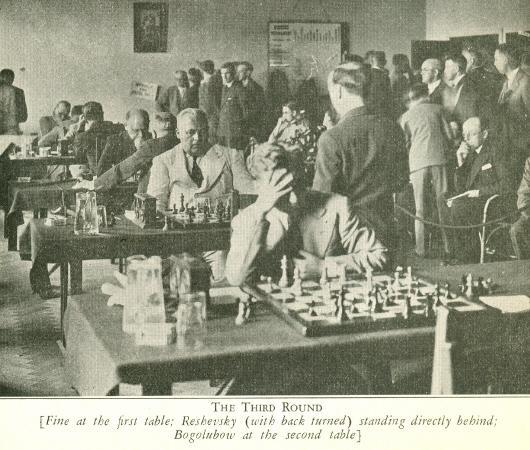 Savielly Tartakower and Sir George Thomas were featured on page 20 of CHESS, 14 September 1936: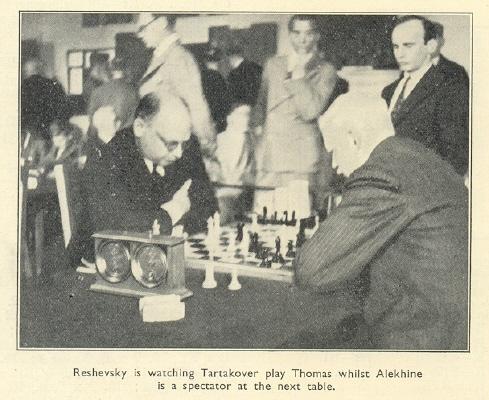 Botvinnik, in play against Alexander, was shown on page 2 of the same issue: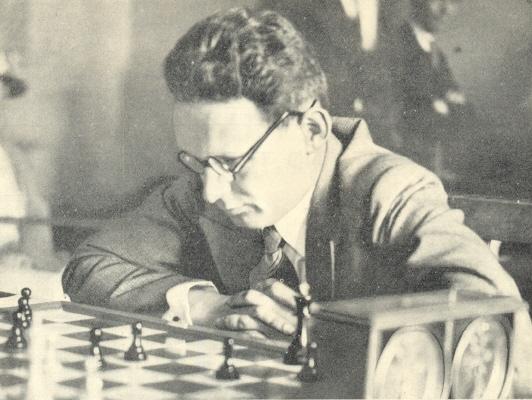 A further picture is currently available to us only in a poor-quality version from a scrapbook (Capablanca v Bogoljubow):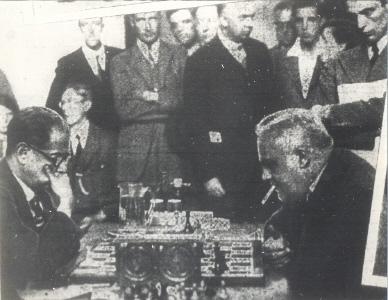 After Capablanca died, page 98 of the April 1942 CHESS printed a photograph of Capablanca in Nottingham with H.G.T. Matchett: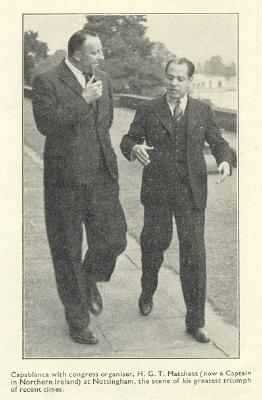 Four outdoors photographs of the masters were published in the Chess Review, September 1936 (pages 200, 203, 204 and 211):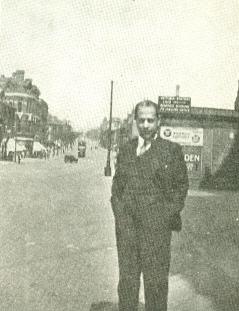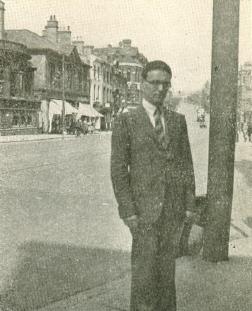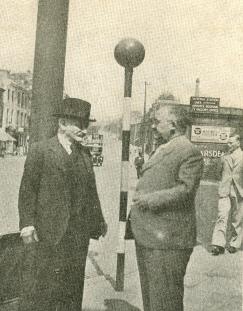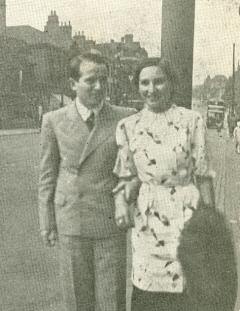 Left to right: José Raúl Capablanca, Mikhail Botvinnik, Emanuel Lasker and Milan Vidmar, Salo Flohr and his wife.
Page 7 of CHESS, 14 September 1936 had a picture of the wives of Euwe, Botvinnik and Flohr: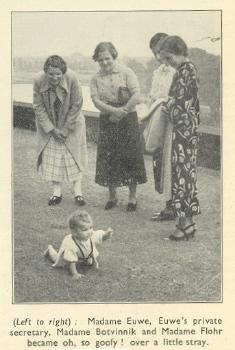 Finally, the following group shot appeared opposite page 481 of the October 1936 BCM: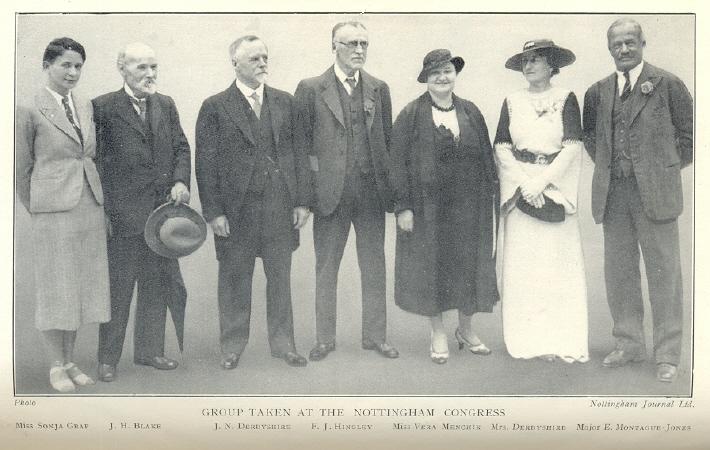 Did any local newspapers of the time have further photographs?
(4935)
---
The Nottingham, 1936 tournament book was dedicated to Alderman Job Nightingale Derbyshire (1866-1954), an exceptional chess patron who was the key figure behind the event. Below are two portraits of him: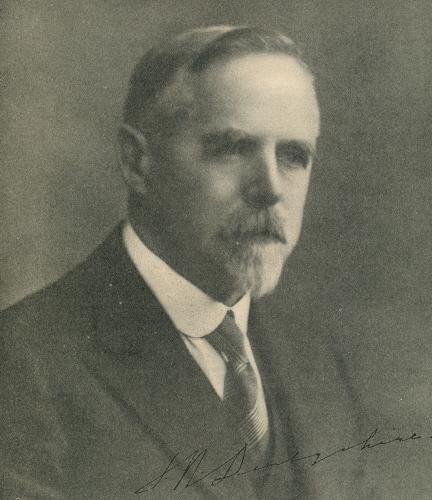 J.N. Derbyshire (CHESS, 14 September 1936, page 9)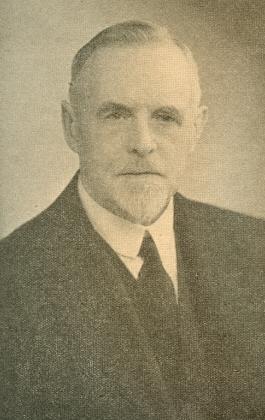 J.N. Derbyshire (British Chess Federation Year Book 1938-1945, page 2.)
(6163)
---
Olimpiu G. Urcan (Singapore) has forwarded an illustrated report on page 10 of the Nottingham Evening Post, 6 August 1936.
(7625)
---
We seek copies of better quality of three additional photographs: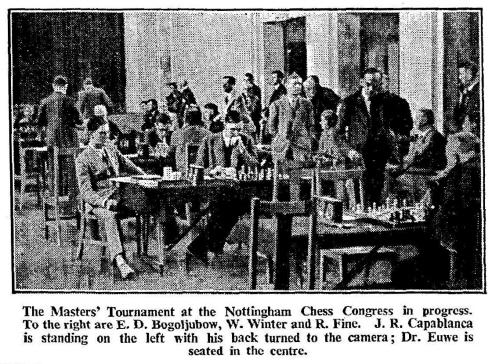 The Times, 26 August 1936, page 9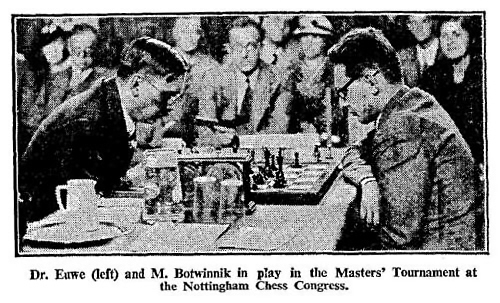 The Times, 29 August 1936, page 8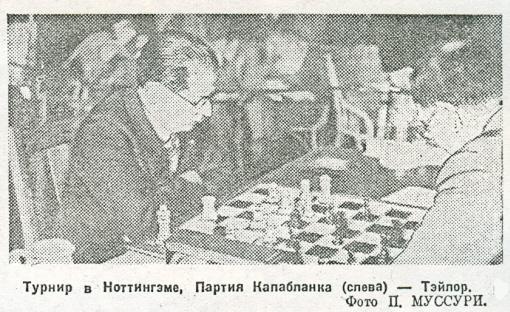 Source: 64, 10 September 1936, page 2
---
The famous group photograph: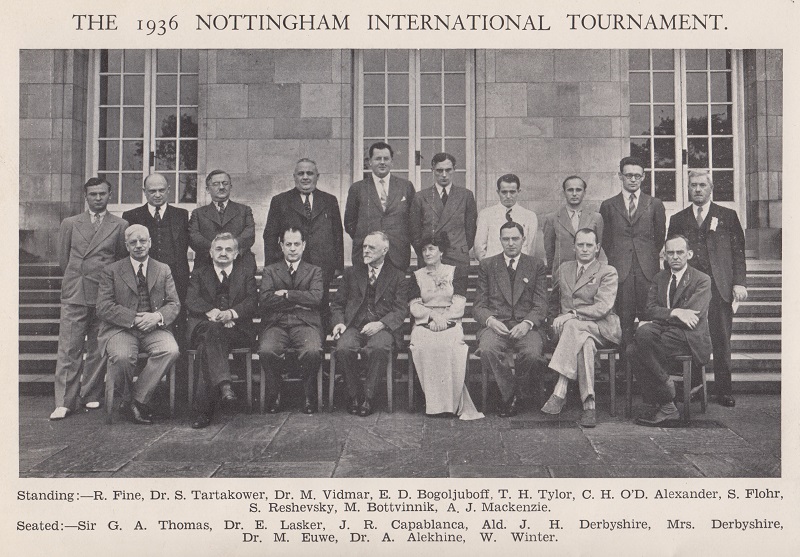 The above version appeared in the tournament book edited by W.H. Watts. (The initials of Alderman Derbyshire were J.N., and not J.H., a mistake widely copied in books, magazines and on the Internet.)
---
Pages 135-140 of Emanuel Lasker edited by R. Forster, M. Negele and R. Tischbierek (Berlin, 2018) present an excellent set of photographs taken at Nottingham, 1936, from the Lothar Schmid Collection.
---
Latest update: 16 May 2022.
To the Chess Notes main page.
To the Archives for other feature articles.
Copyright: Edward Winter. All rights reserved.