Fischer's Chess Column in Boys' Life
Edward Winter
Bobby Fischer
We reproduce two C.N. items from 1989 concerning the publication Boys' Life, which, in the second half of the 1960s, carried a chess column by Bobby Fischer. Firstly, C.N. 1816, on pages 10-17 of the January-February 1989 issue of Chess Notes: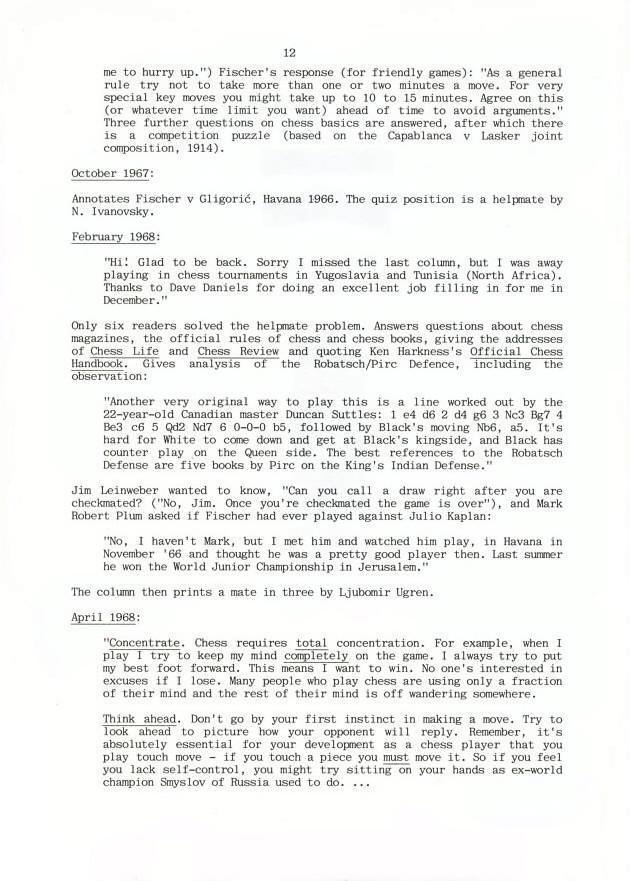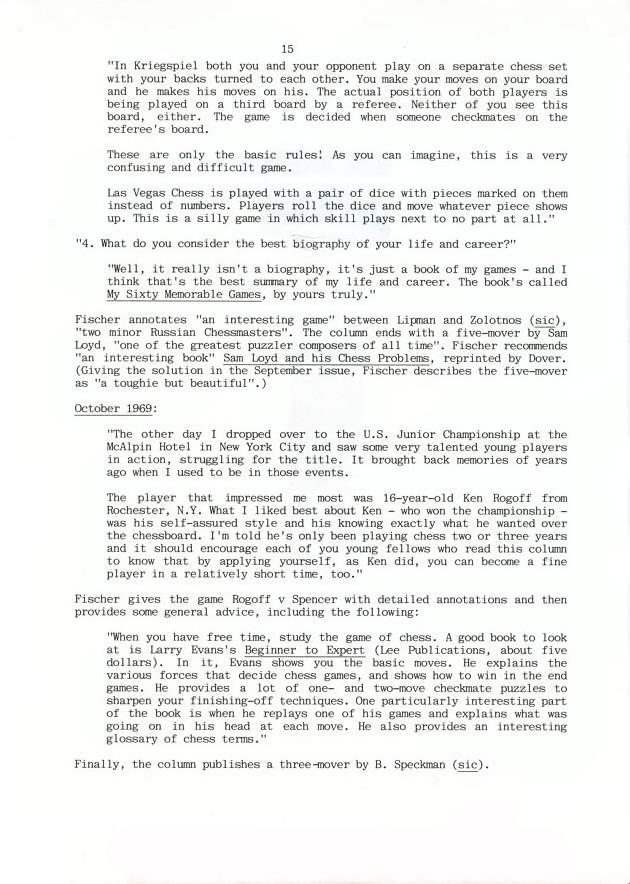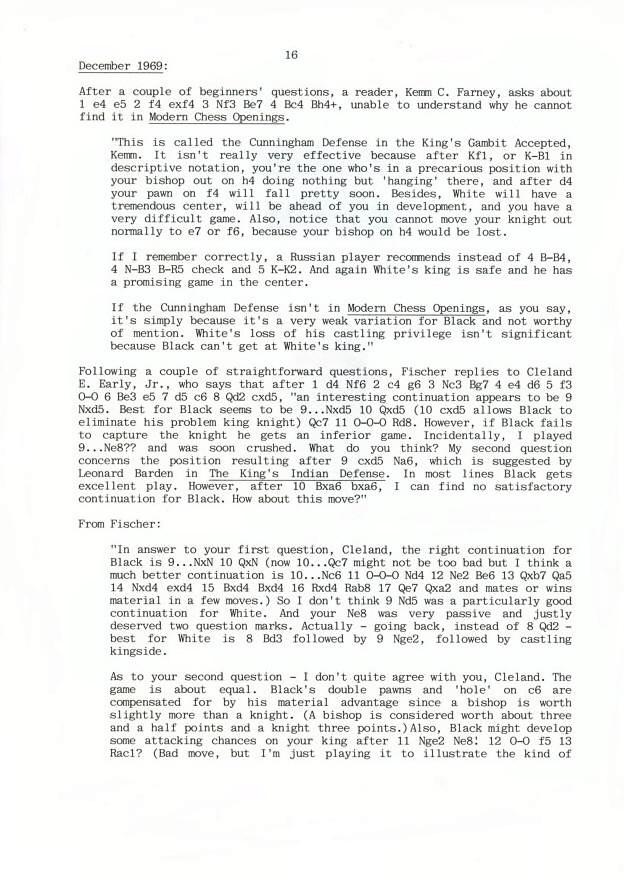 A further item (C.N. 1893) was published on page 79 of the May-June 1989 issue of our magazine: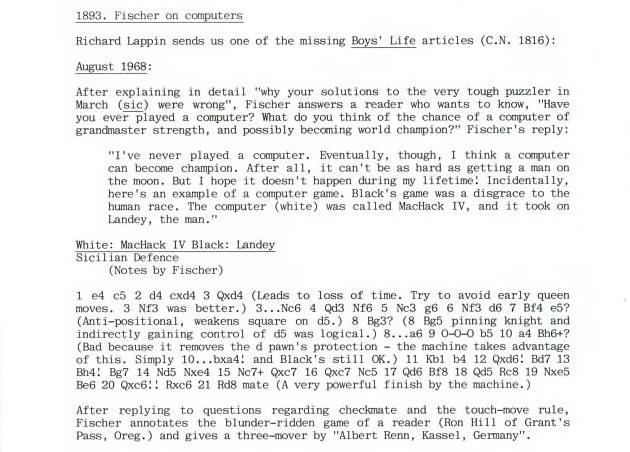 By way of illustration, below is a complete column from Boys' Life (June 1968, page 22):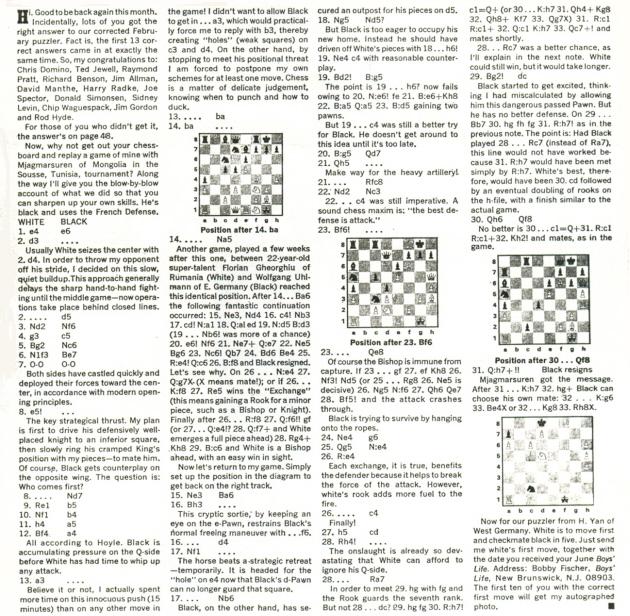 ---
Luc Winants (Boirs, Belgium) informs us that virtually the complete run of the Fischer articles can now be consulted via Google Books. Our correspondent has assembled the relevant links on a webpage of the Fédération Echiquéenne Francophone de Belgique.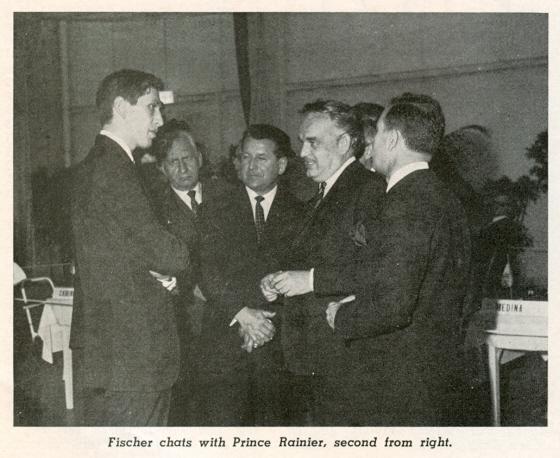 Monaco, 1967 (Chess Life, June 1967, page 146)
---
Other Fischer-related articles:
To the Chess Notes main page.
To the Archives for other feature articles.
Copyright: Edward Winter. All rights reserved.