---
9259. Korchnoi and Karpov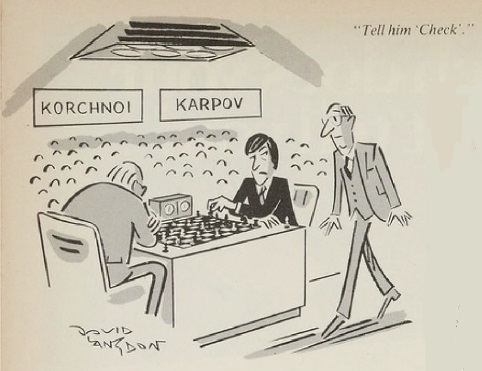 Source: Punch, 14 October 1981, page 652. A chess article on the same page, 'Above Board?' by Jonathan Sale, attained a similar level of humour.
---
9260. Long and wrong
An article by Julio Kaplan ('Games from Lone Pine') on pages 364-366 of the July 1977 Chess Life & Review stated on the final page:
'... as Lasker used to say: "Long analysis, wrong analysis".'
Chess literature has references by the barrowful to what this or that master 'used to say', but responsible writers do not diffuse such material without secure sources. The 'long/wrong' saying is commonly attributed to Larsen, e.g. by A. Soltis on page 190 of The 100 Best Chess Games of the 20th Century, Ranked (Jefferson, 2000) and on page 27 of The Wisest Things Ever Said About Chess (London, 2008). In each case the wording offered was 'long variation, wrong variation', and the corroboration offered was zero.
Larsen's own words are shown below from page 46 of How To Get Better At Chess by L. Evans, J. Silman and B. Roberts (Los Angeles, 1991), in the chapter 'How Do Top Players See Things So Quickly?':
---
9261. Desler v Eliskases
Jan Kalendovský (Brno, Czech Republic) provides a photograph from page 3 of Das interessante Blatt, 24 July 1930: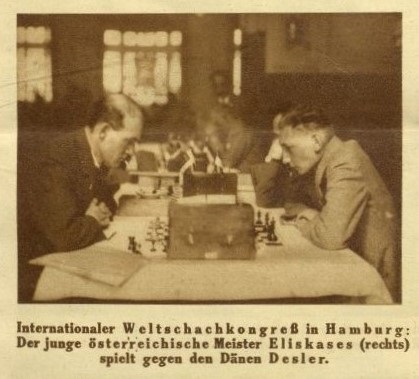 A game by Arne Desler was discussed in Chess and The Prisoner.
---