---
9882. New York, 1987
Eduardo Bauzá Mercére (New York, NY, USA) has forwarded two photographs which he took during the New York Open tournament in 1987:
Michael Rhode, Boris Spassky, Joel Benjamin
John Fedorowicz, Lajos Portisch
---
9883. Adeler v Choinatzky (C.N. 9878)
Thomas Binder (Berlin) informs us that the family of Erhard Adeler has provided his years of birth and death: 1901 and 1976.
---
9884. Christopher Nicole
From page 61 of Introduction to Chess by Christopher Nicole (London, 1973):
'It is difficult to imagine a position very much stronger than both sides before the first move; so from then on you are steadily weakening yourself. What you have to try to do is weaken the other chap more.'
---
9885. Photographic archives (18)
From our archive collection, photographs of the late Victor Gavrikov have been presented in C.N. 9590 and in Chess Jottings. A further picture (Biel, 1991) is added now: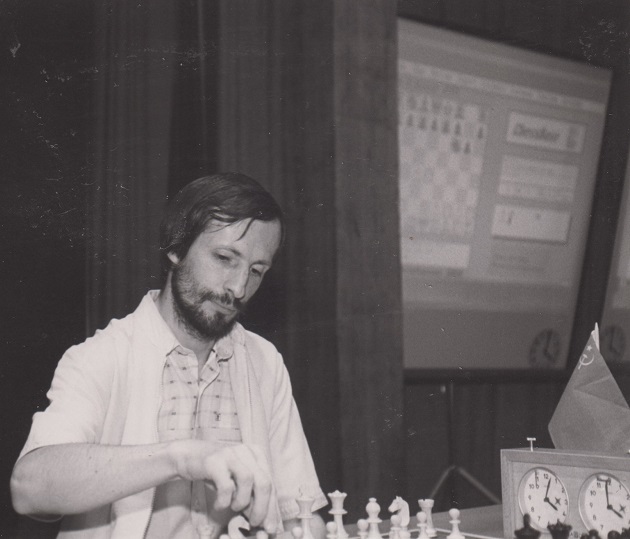 ---