Chess and Christmas

Edward Winter



C.N. 6922 quoted an item about Géza Maróczy on page 26 of the February 1929 American Chess Bulletin:
'Only recently the famous Hungarian sent out as a Christmas greeting card to his wide circle of friends the score of the Muzio Gambit which he won from Chigorin in the Vienna Gambit tournament of 1903.'
Subsequently, David DeLucia (Darien, CT, USA) submitted a copy of the card, for presentation in C.N. 6928: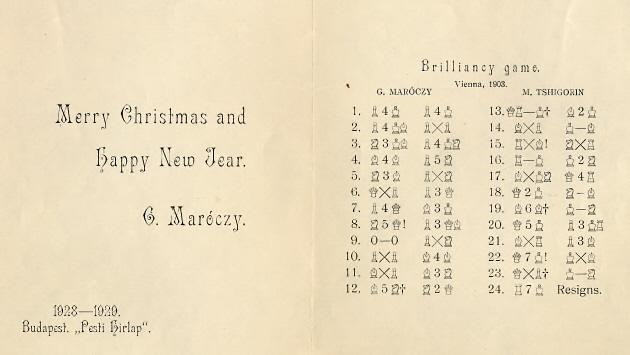 ---
From our collection comes this card sent by Edward Lasker to the Morphy authority David Lawson: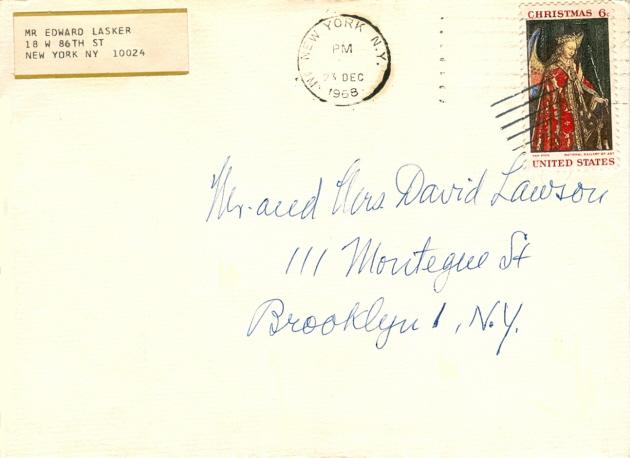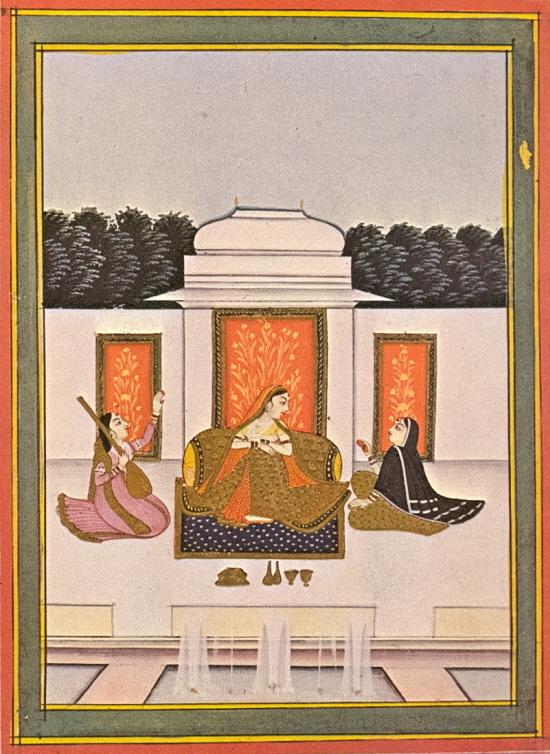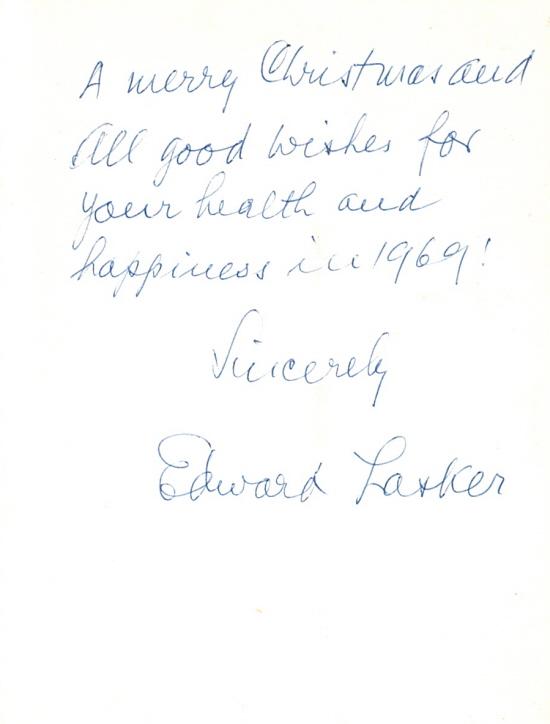 ---
Below is a rare example of Christmas card with an un-Christmassy chess theme: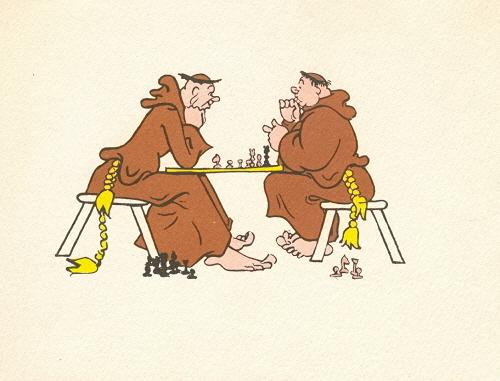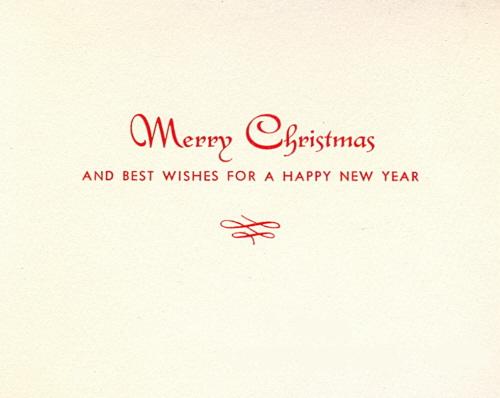 ---
Next, two cards signed by Brian Reilly, the longstanding editor of the BCM: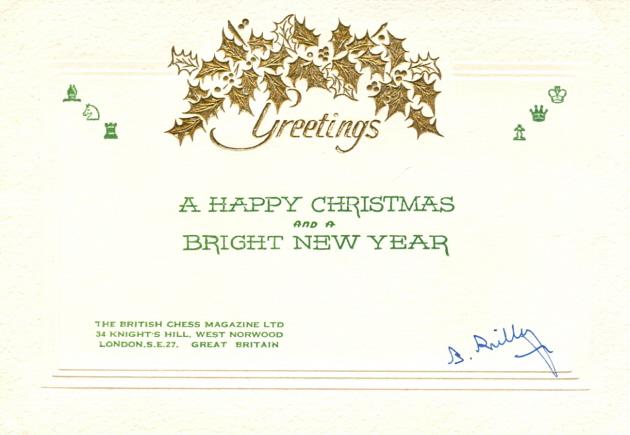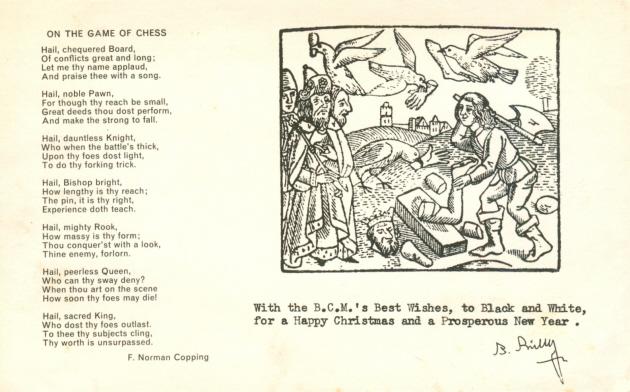 ---
Our collection also includes a card depicting Howard Staunton in play against Bernhard Horwitz, issued and signed by Dale Brandreth: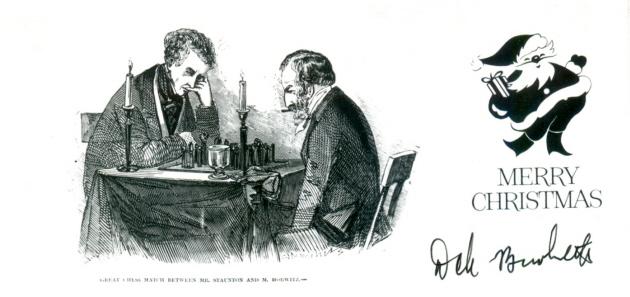 ---
Finally, we show two of the cards we received from Olga Capablanca Clark and Irving Chernev: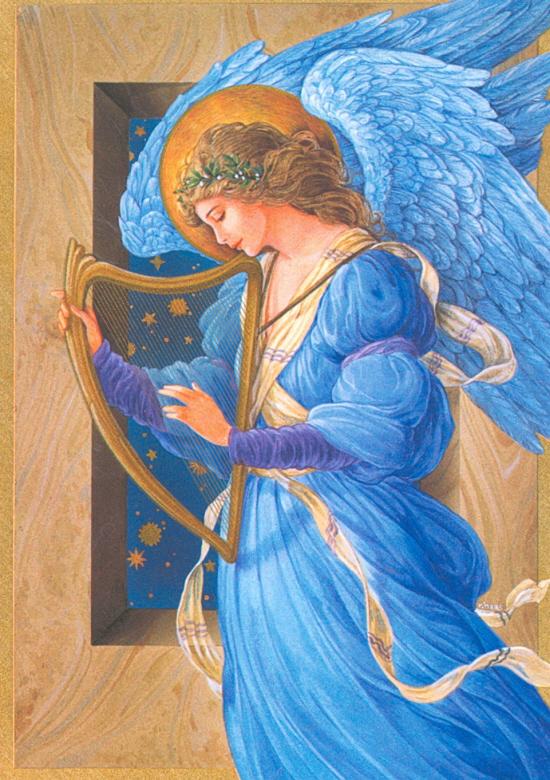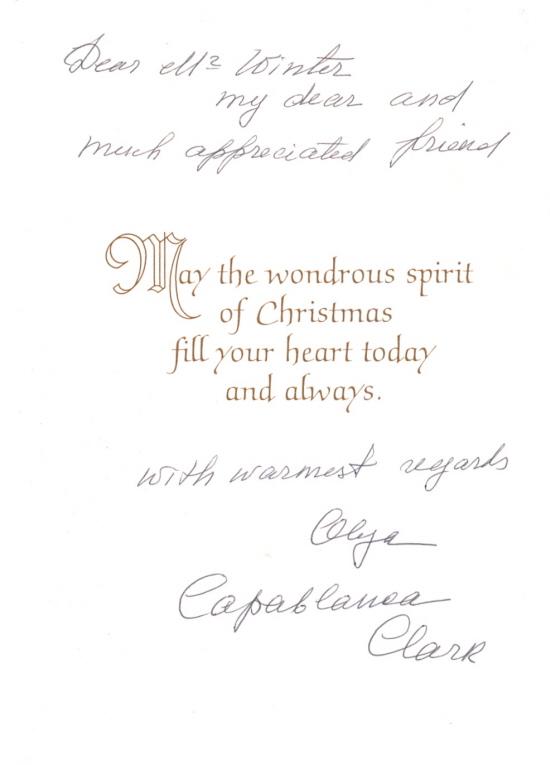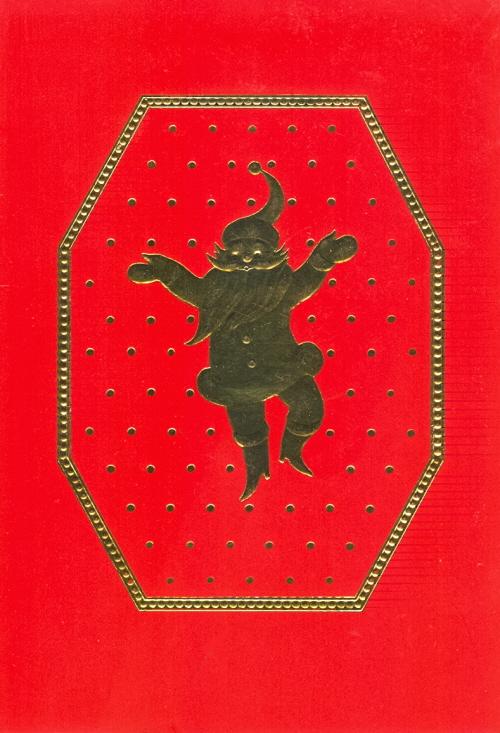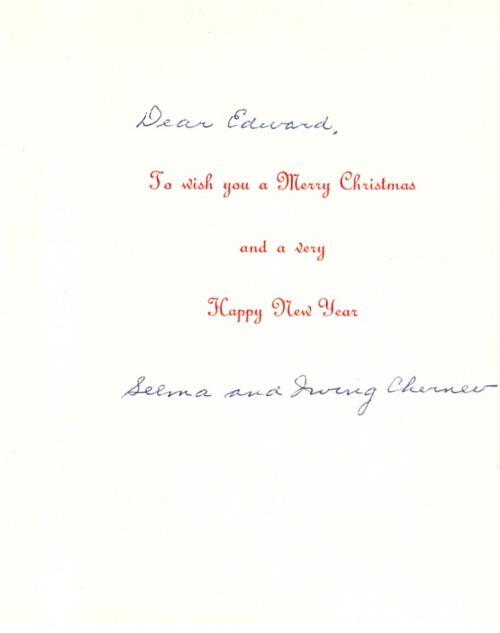 This article originally appeared at ChessBase.com.
---
Latest update: 25 December 2013.
To the Chess Notes main page.
To the Archives for other feature articles.
Copyright: Edward Winter. All rights reserved.