Grimshaw v Steinitz
Edward Winter
(2011, with updates)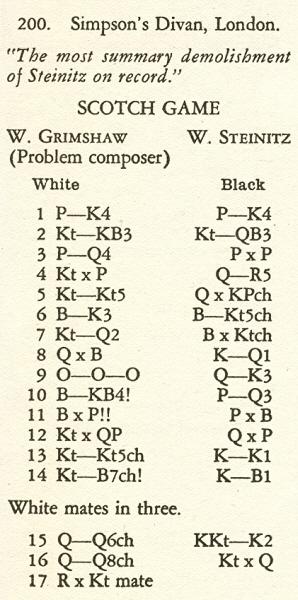 Page 115 of The Golden Treasury of Chess by Francis J. Wellmuth (Philadelphia, 1943)
Steinitz denied having lost such a game to Walter Grimshaw, describing it as bogus and a fraud. Below are the relevant texts from the International Chess Magazine, edited by Steinitz:
April 1891, page 118:

May 1891, pages 144-148: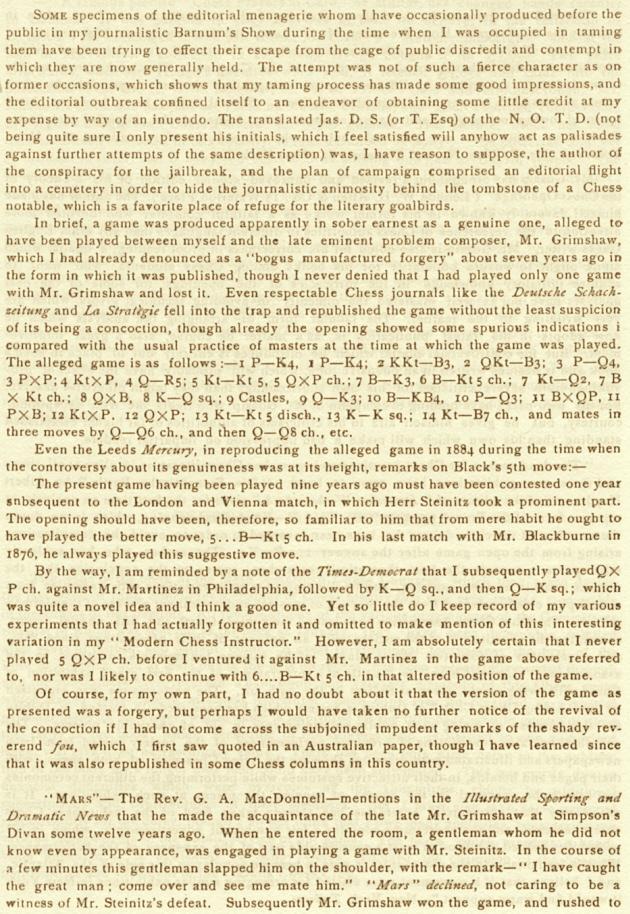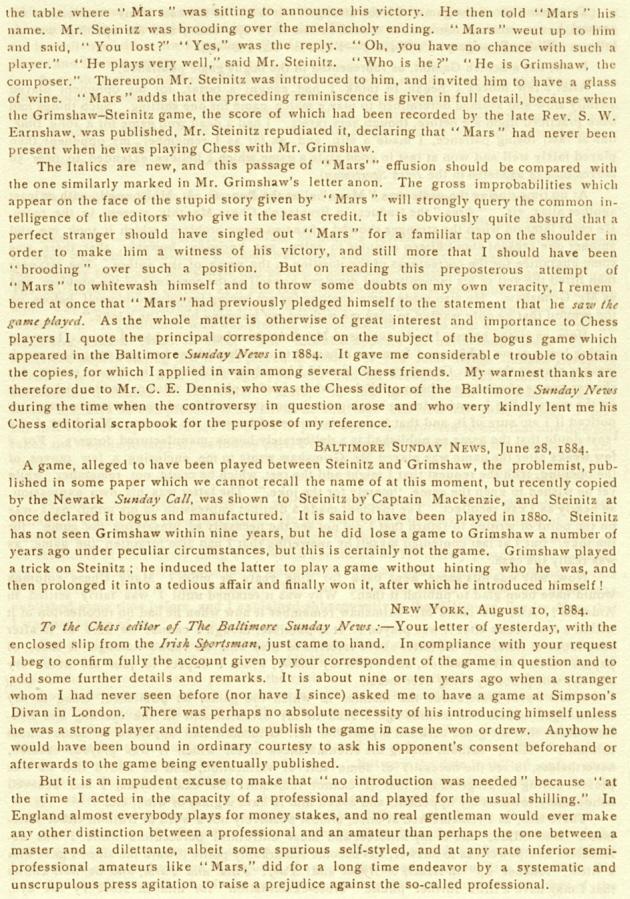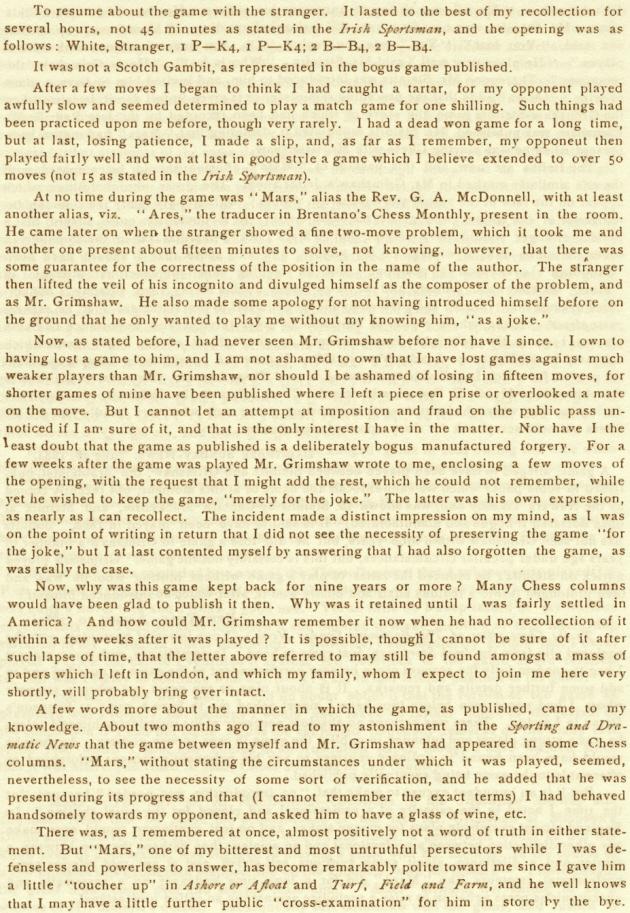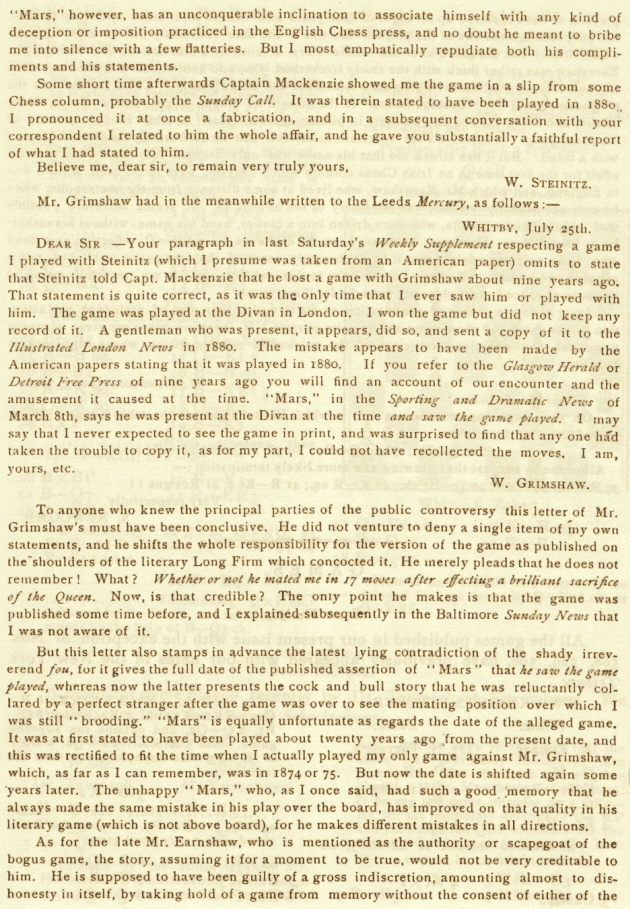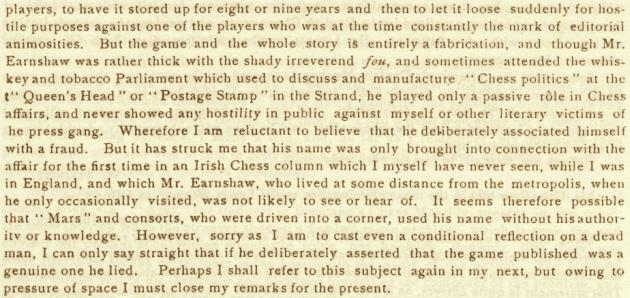 June 1891, pages 170-171: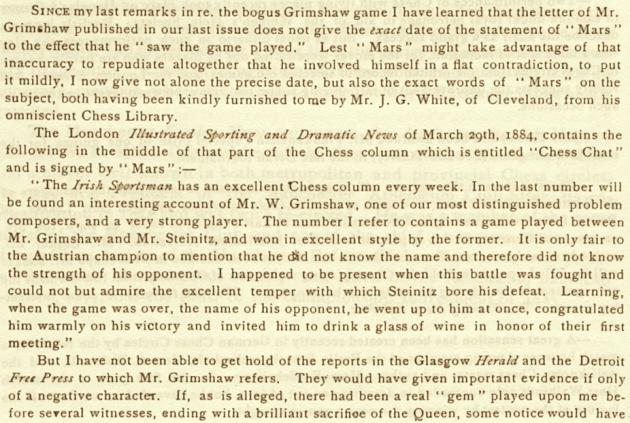 August 1891, pages 234-236: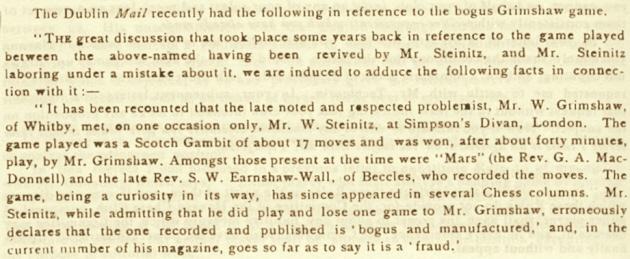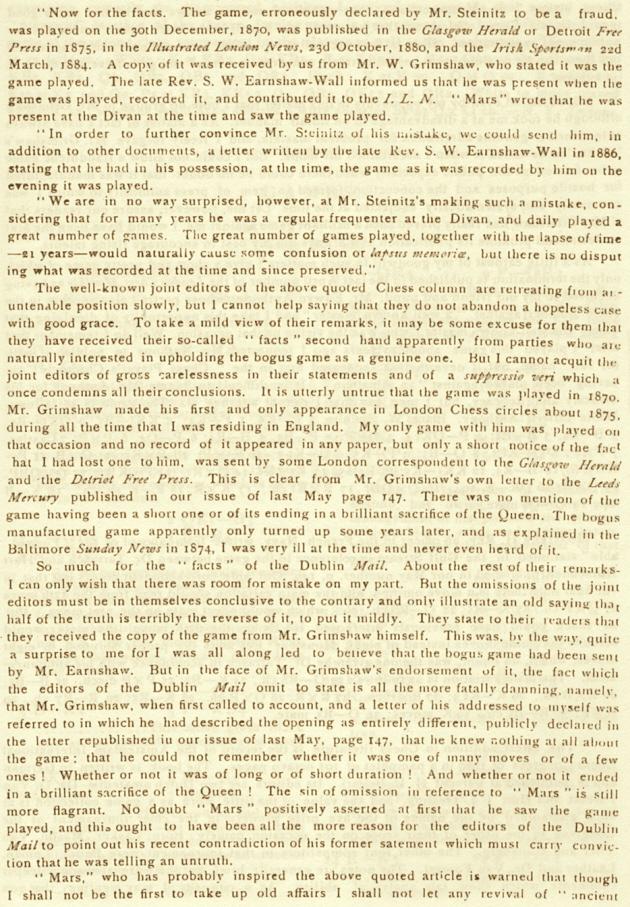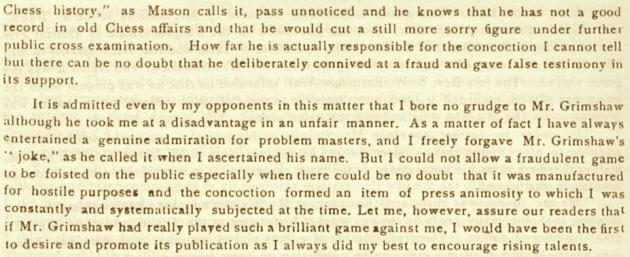 September 1891, page 266:

---
The game-score was given in item 298 of unit three of Napier's Amenities and Background of Chess-Play (New York, 1935) with this introduction:
'Steinitz is here seen trying a debatable defense. Such games are the master's sketch-book – and his divining-rod.'
The game was dated 'about 1872', but when the item was reproduced on page 359 of the December 1952 Chess Review the date specified was 1878.
---
Fabrizio Zavatarelli (Milan, Italy) notes that the score was published on page 414 of the Illustrated London News, 23 October 1880, with no mention of Steinitz:
Mr Zavatarelli furthermore observes that the game under consideration was preceded by one involving Earnshaw, whose role in the affair is reported in our feature article.
(9347)
A photograph of Grimshaw was published on page 108 of CHESS, 14 November 1937.
---
Latest update: 5 May 2022.
To the Chess Notes main page.
To the Archives for other feature articles.
Copyright: Edward Winter. All rights reserved.