The Chess Masters of To-day by Leopold Hoffer

Edward Winter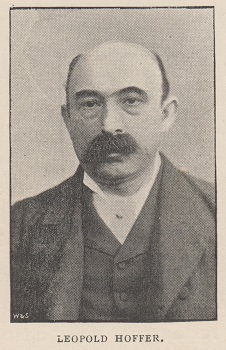 The Knights and Kings of Chess by G.A. MacDonnell (London, 1894), page 51
Below is the full text of a controversial article by Leopold Hoffer on pages 753-765 of the Fortnightly Review, December 1886: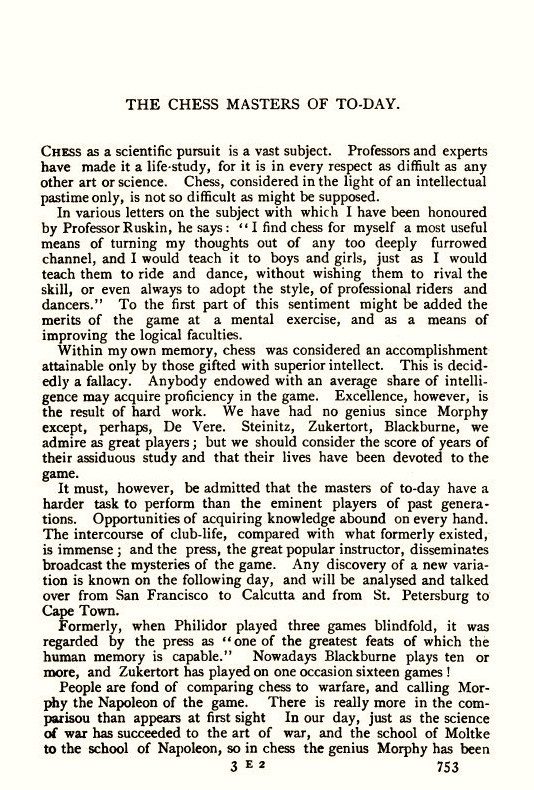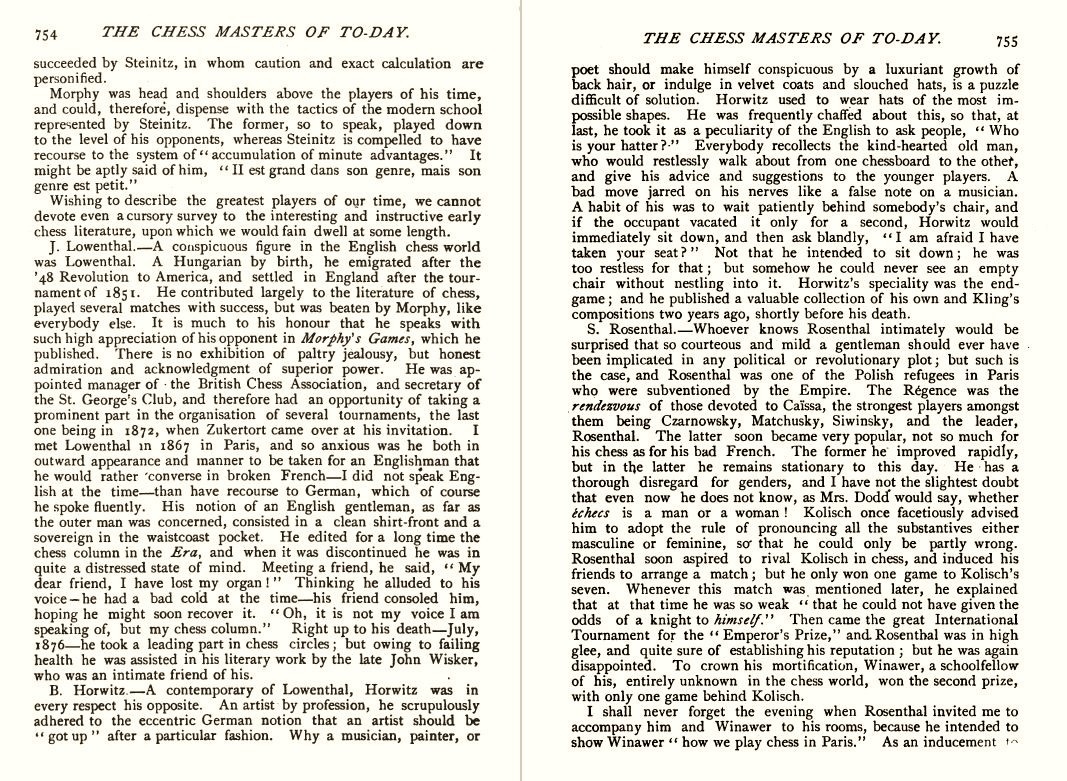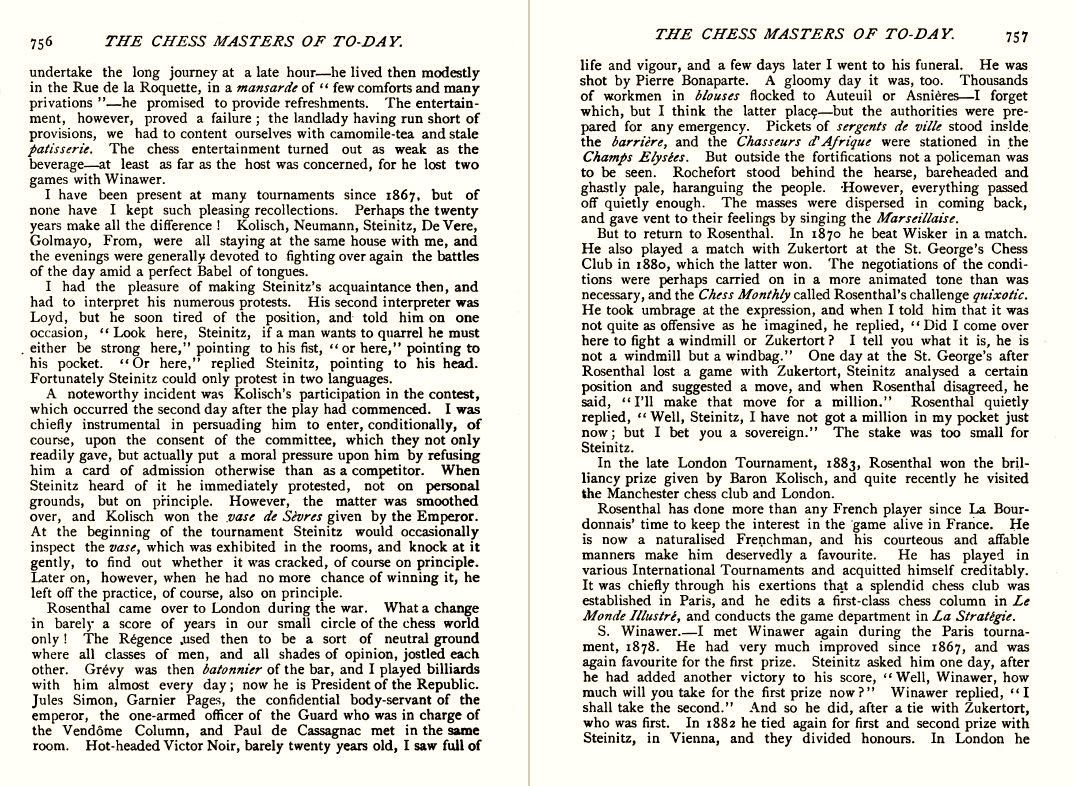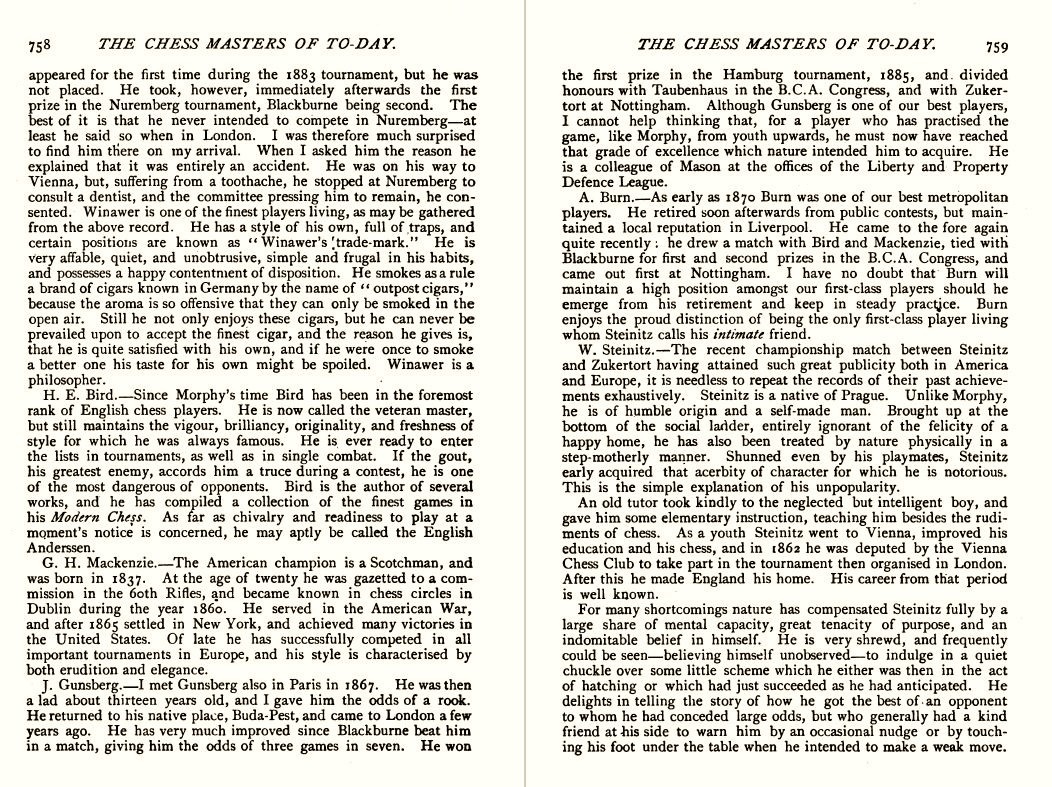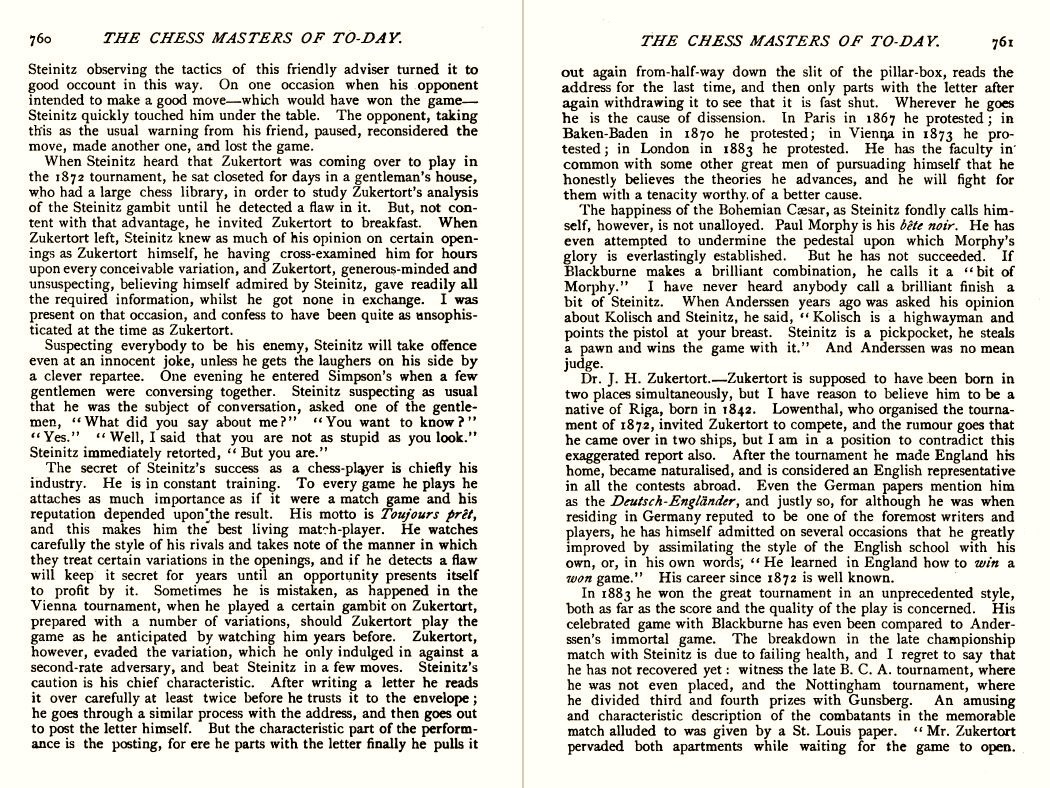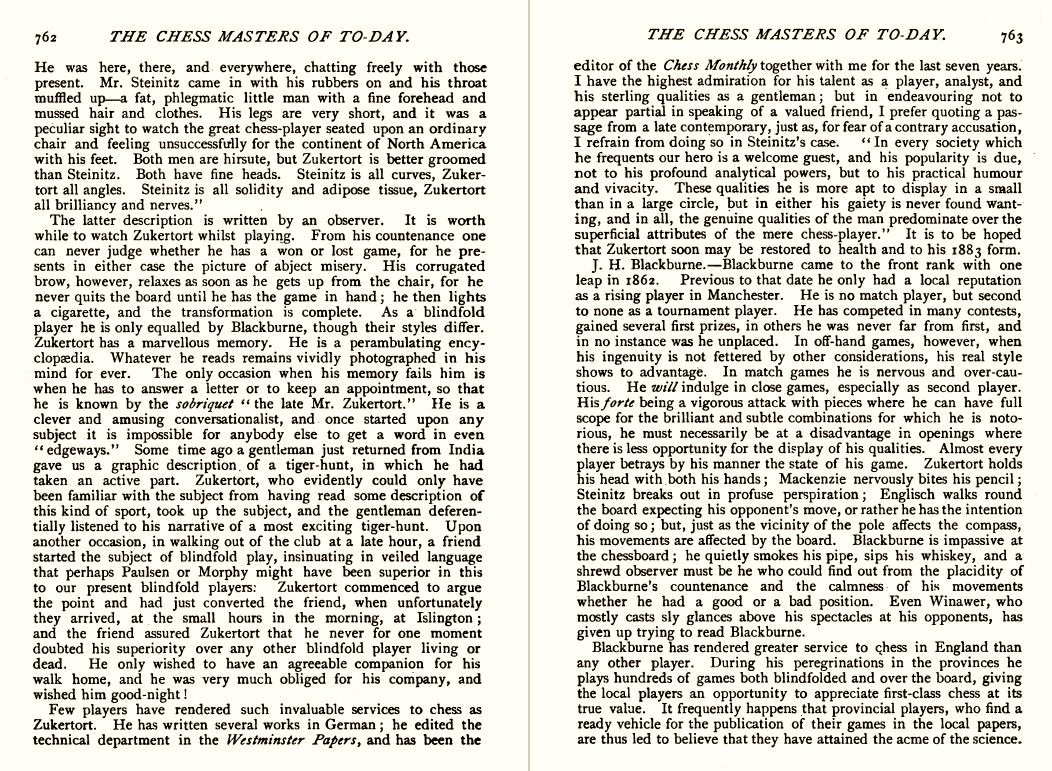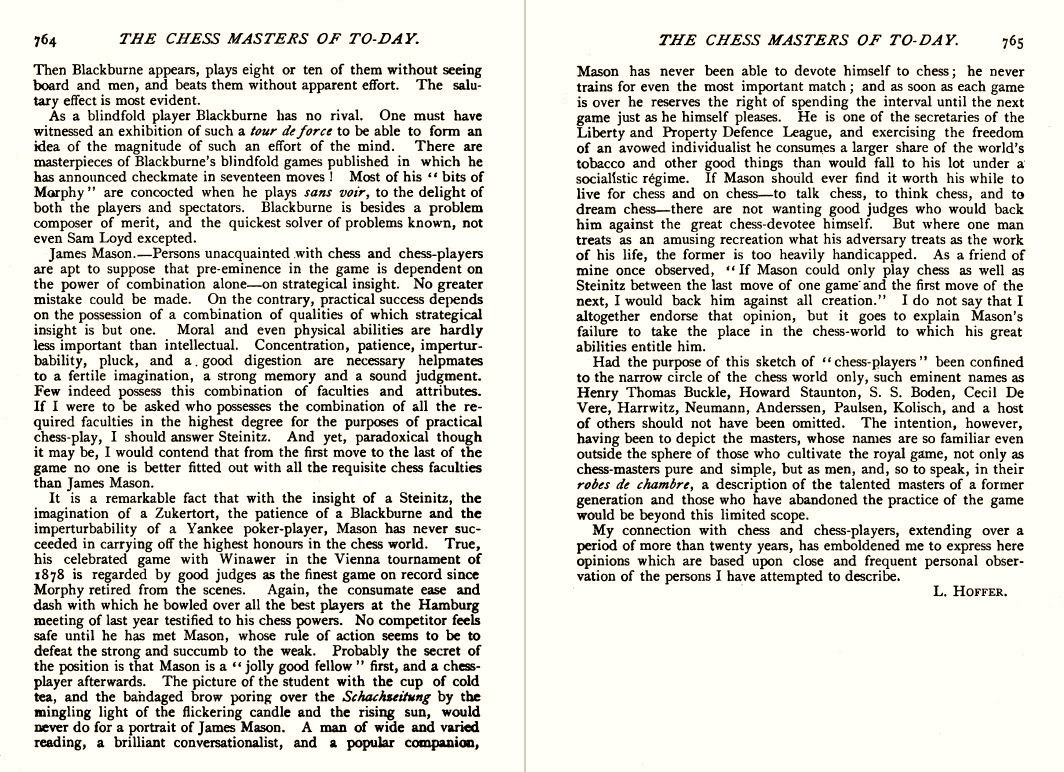 The article was discussed on pages 147-155 of the April 1887 BCM (an extensive reply by Bird):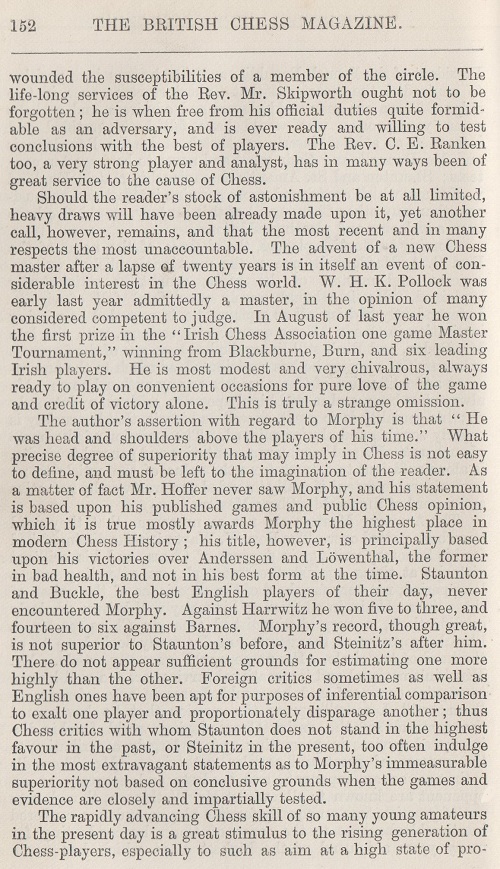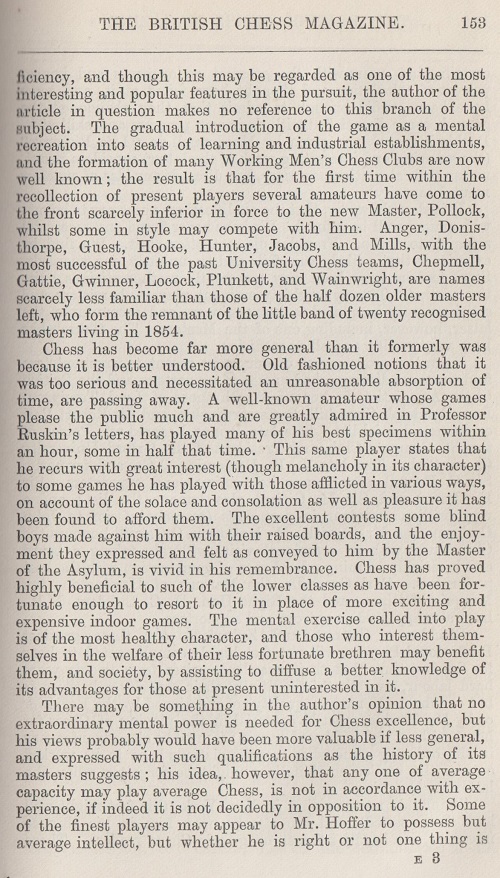 Below is the text by Bird published on pages 471-472 of the March 1887 Fortnightly Review: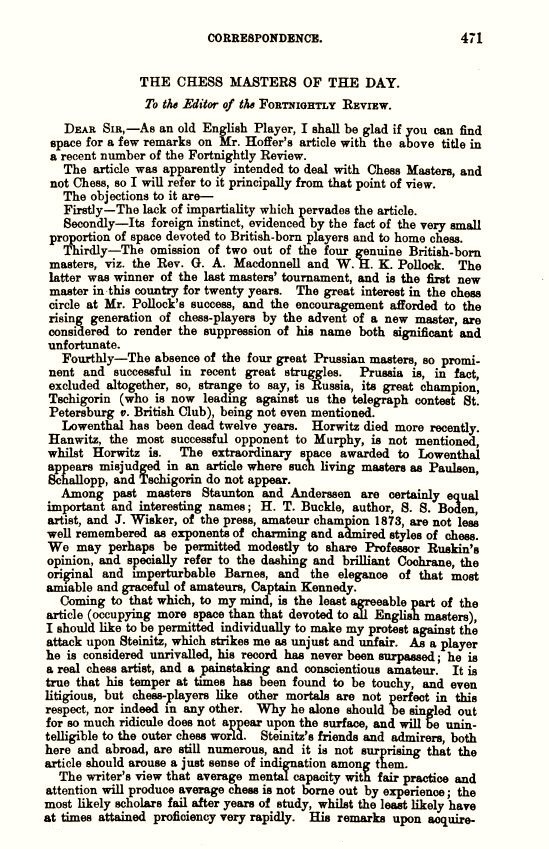 The disputed description of Hoffer as the Secretary of the British Chess Association had appeared on the contents page of the December 1886 Fortnightly Review (with an incorrect initial for Hoffer's forename):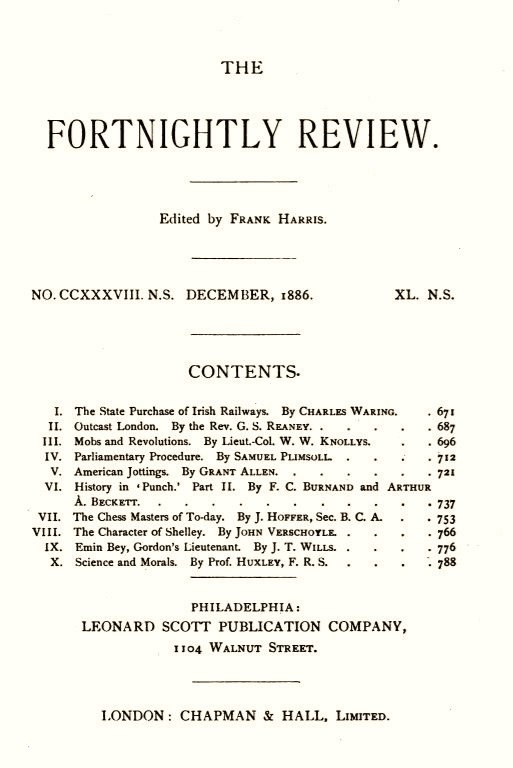 Reaction in Steinitz's International Chess Magazine was mostly by the correspondent in England, 'C.D.' (James G. Cunningham). Writing from London on 16 December 1886 he commented on pages 36-37 of the February 1887 issue of the International Chess Magazine: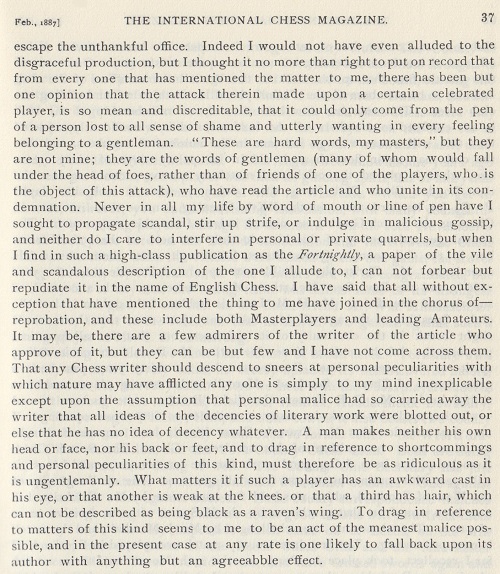 There was an update from Cunningham on pages 42-43 of the same issue: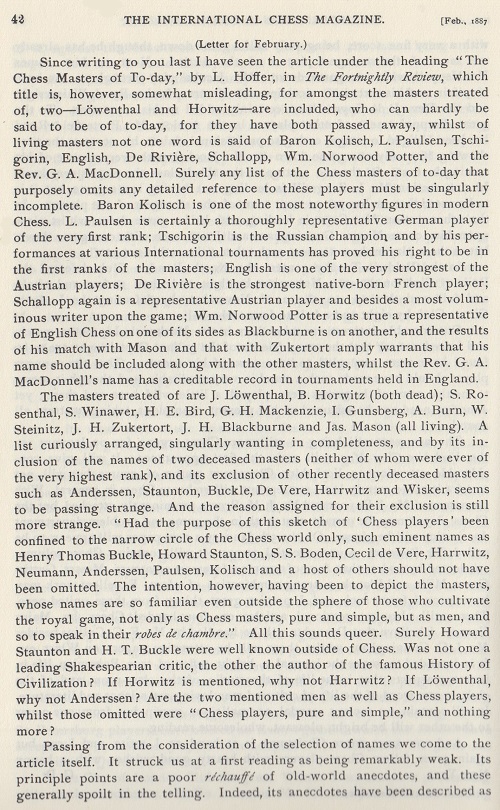 Pages 76-77 of the March 1887 International Chess Magazine had further material from Cunningham: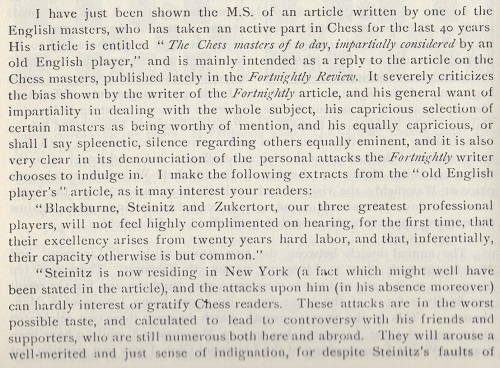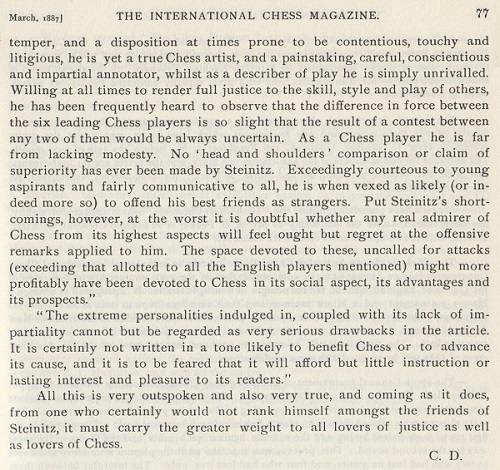 On page 82 of the same issue a brief remark by Steinitz appeared in his 'Personal and General' column: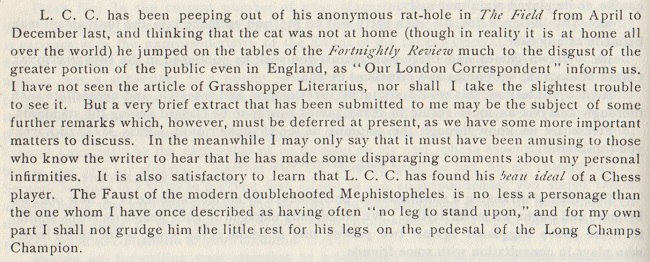 Regarding Hoffer's comments on Mason, see too C.N. 10287.
---
Latest update: 14 May 2022.
To the Chess Notes main page.
To the Archives for other feature articles.
Copyright: Edward Winter. All rights reserved.