The Laws of Chess (1931)

Edward Winter
'At last ... there is a standard book of rules which is effective all the world over' (BCM, October 1931, page 446).
The text below, which comes from pages 245-283 (odd-numbered pages only) of the British Chess Federation Year Book, 1951-1952 (London, 1952), includes annotations by John Thomson Boyd (1878-1962), who was then a Vice-President of the Federation.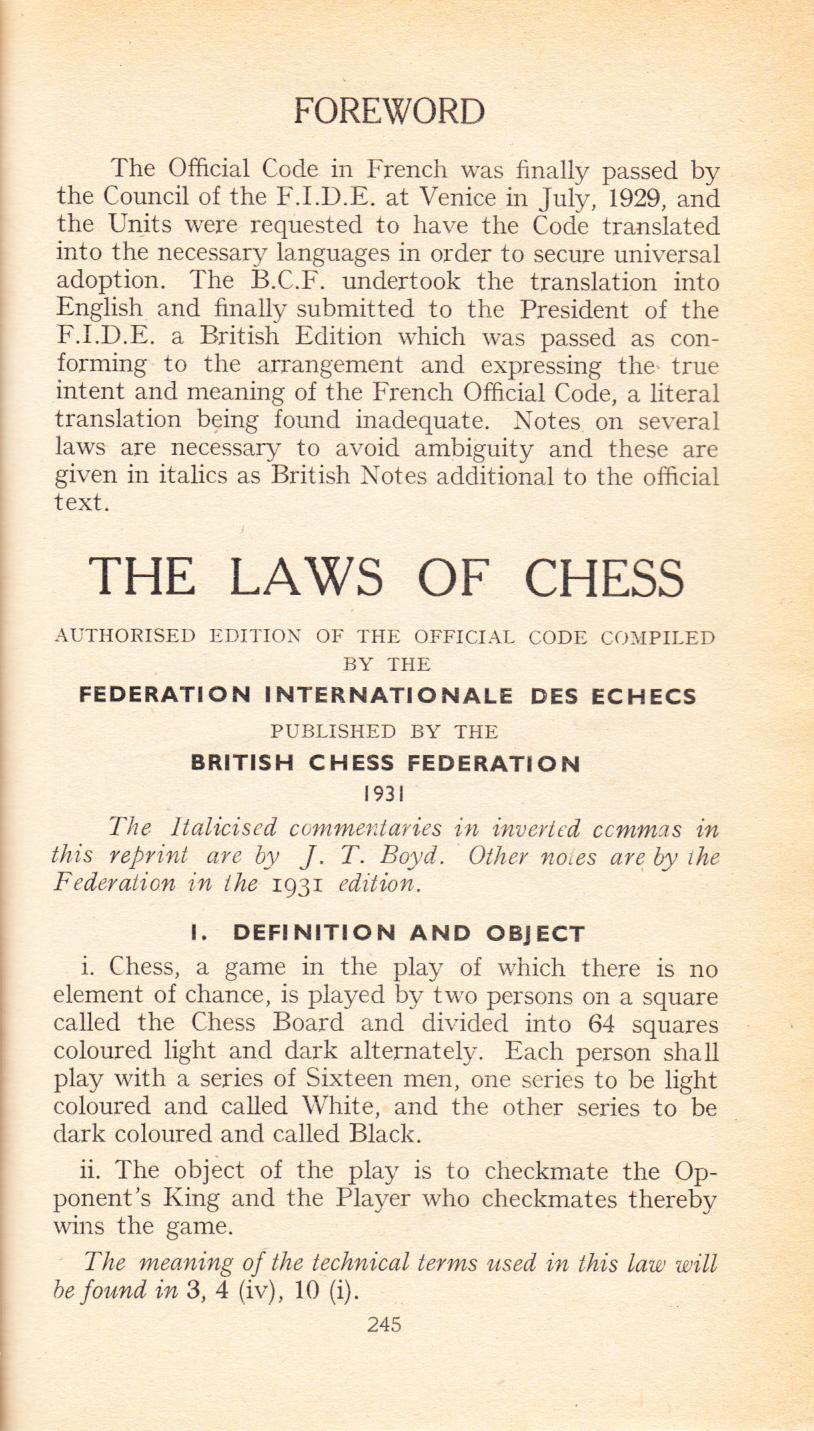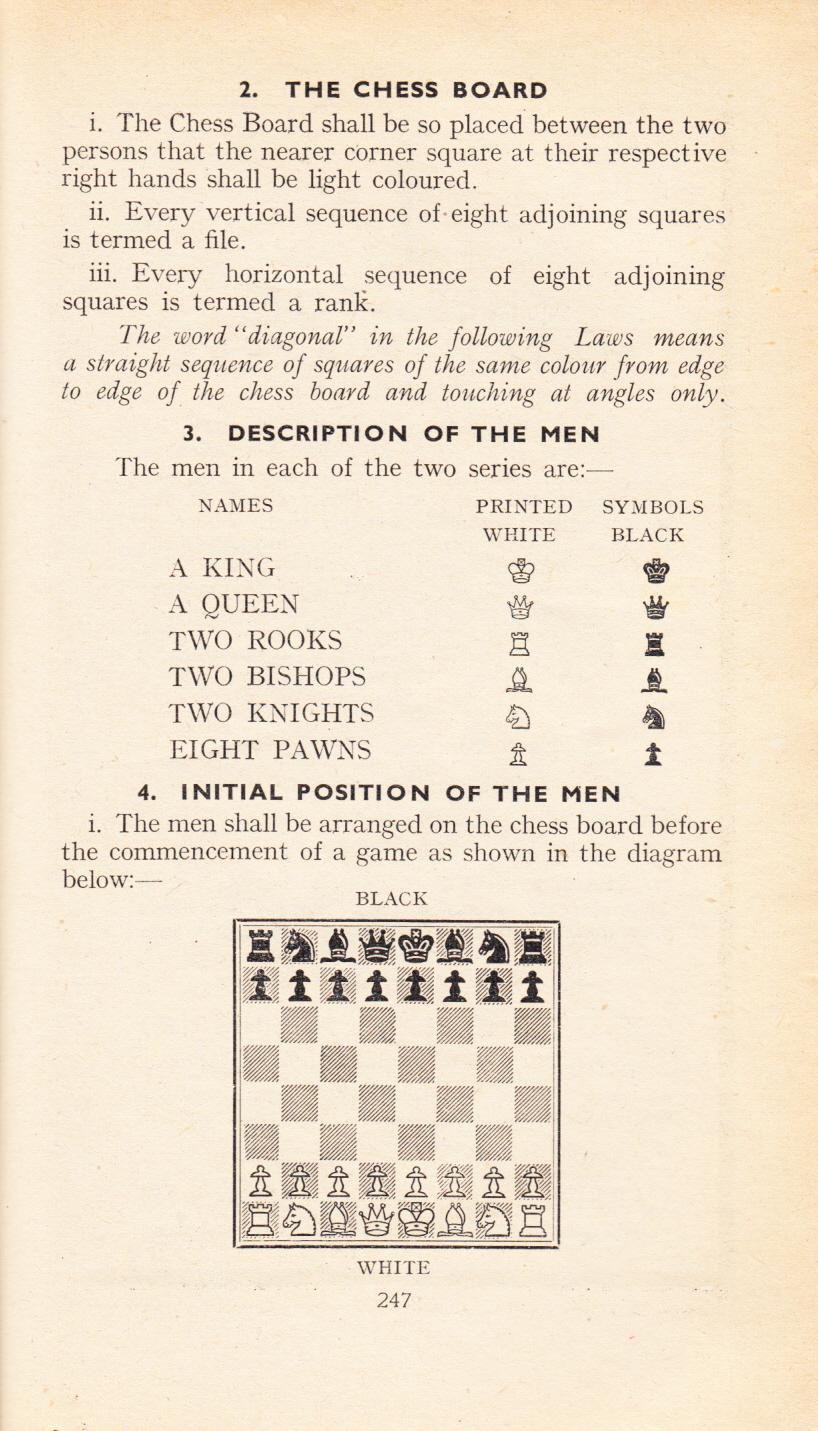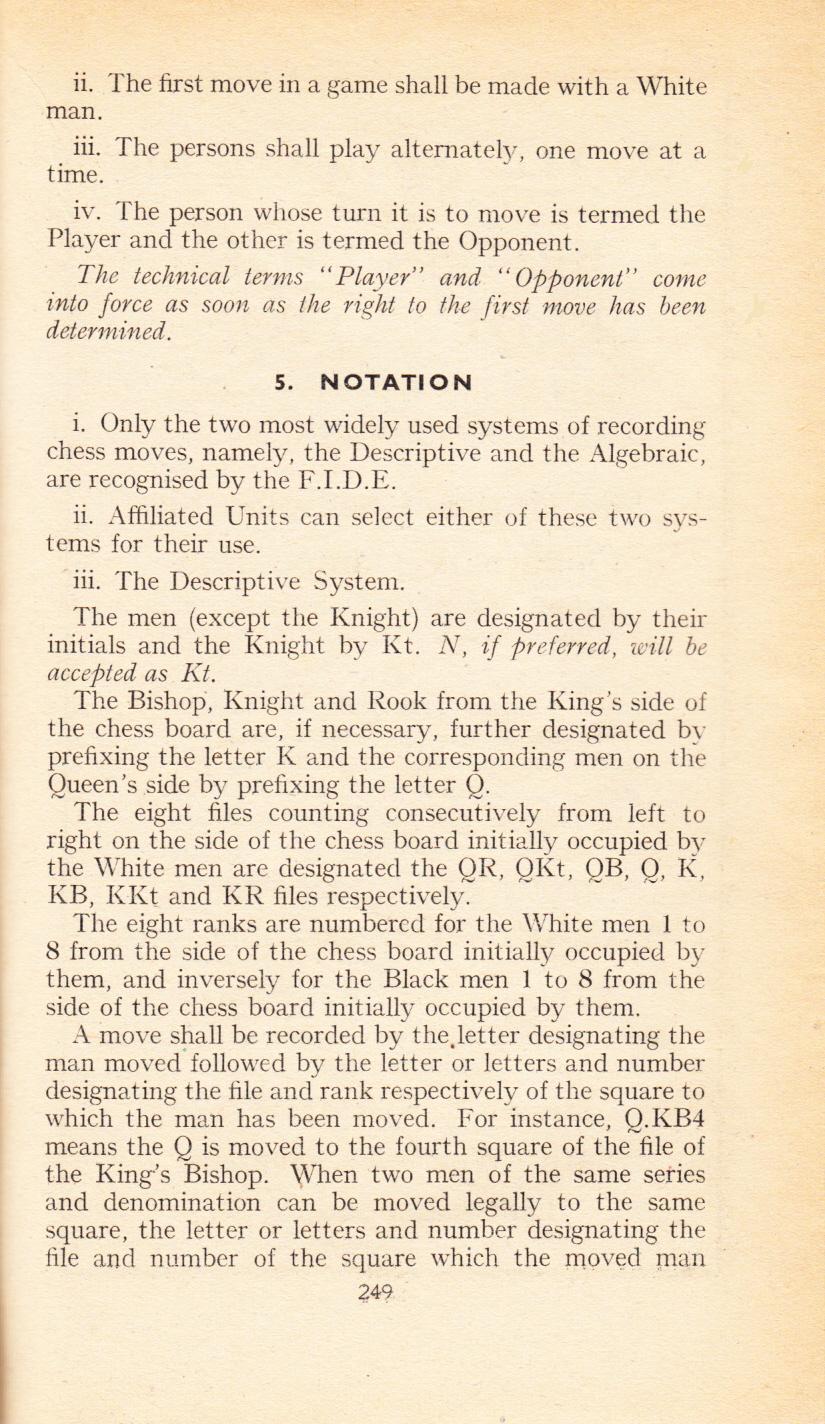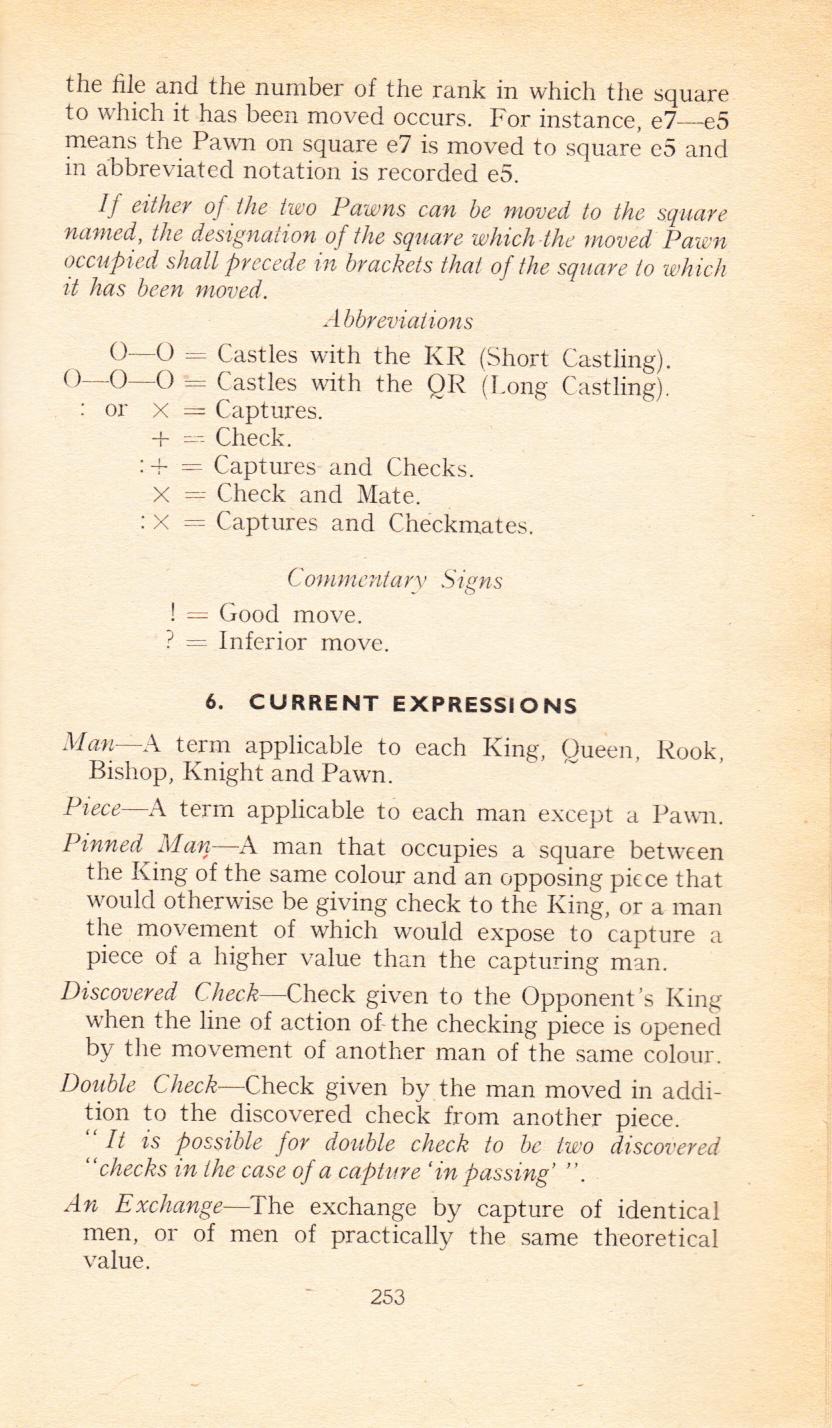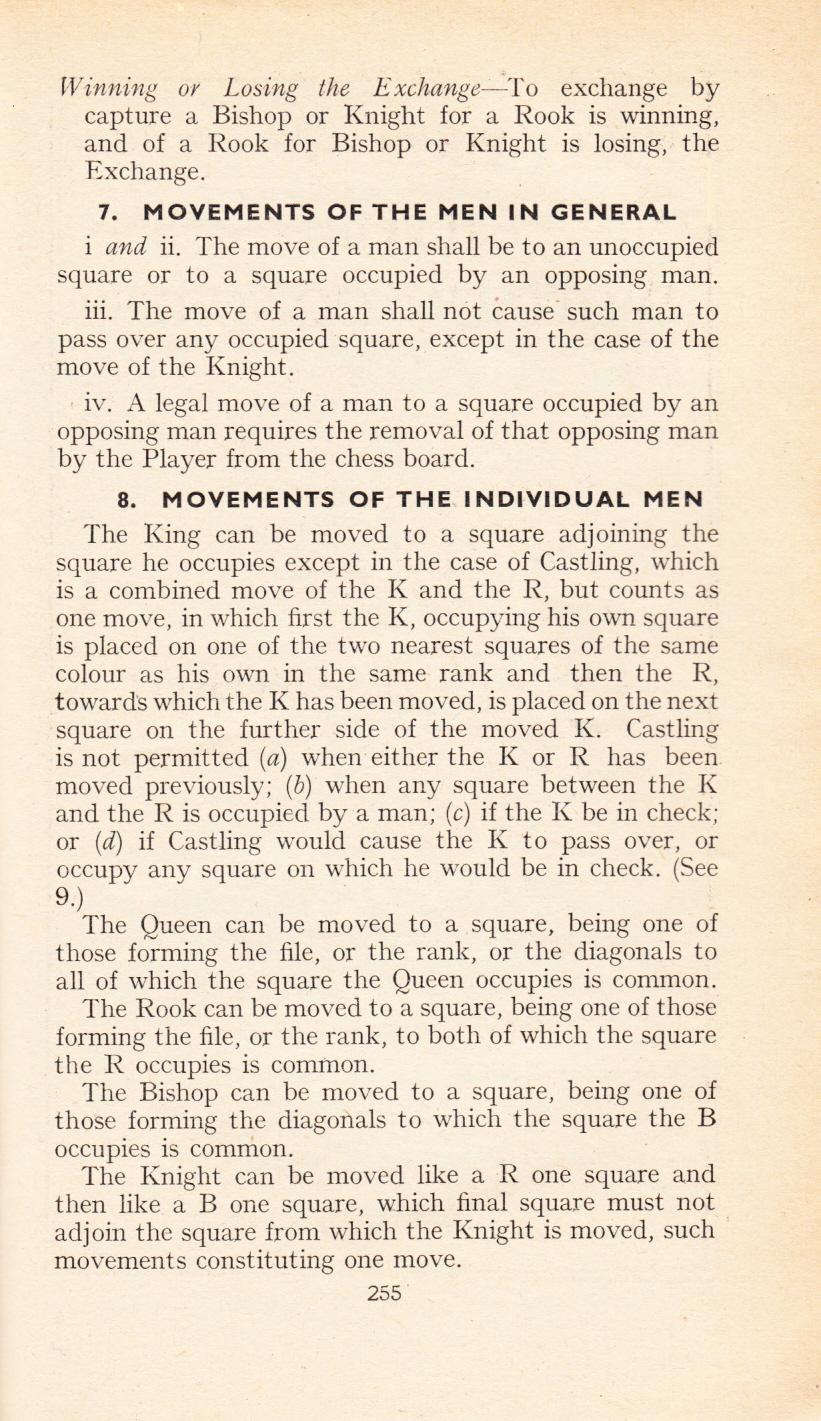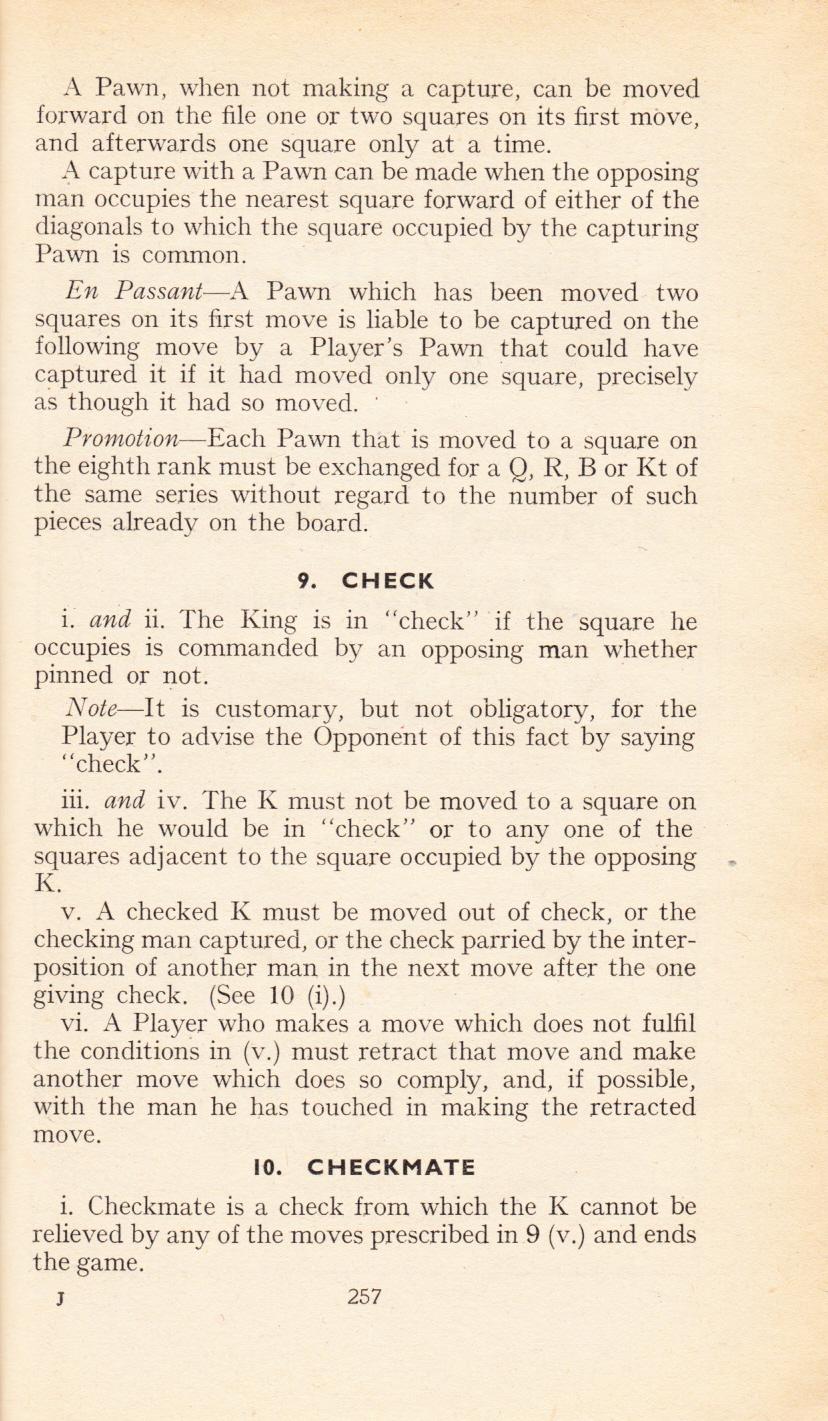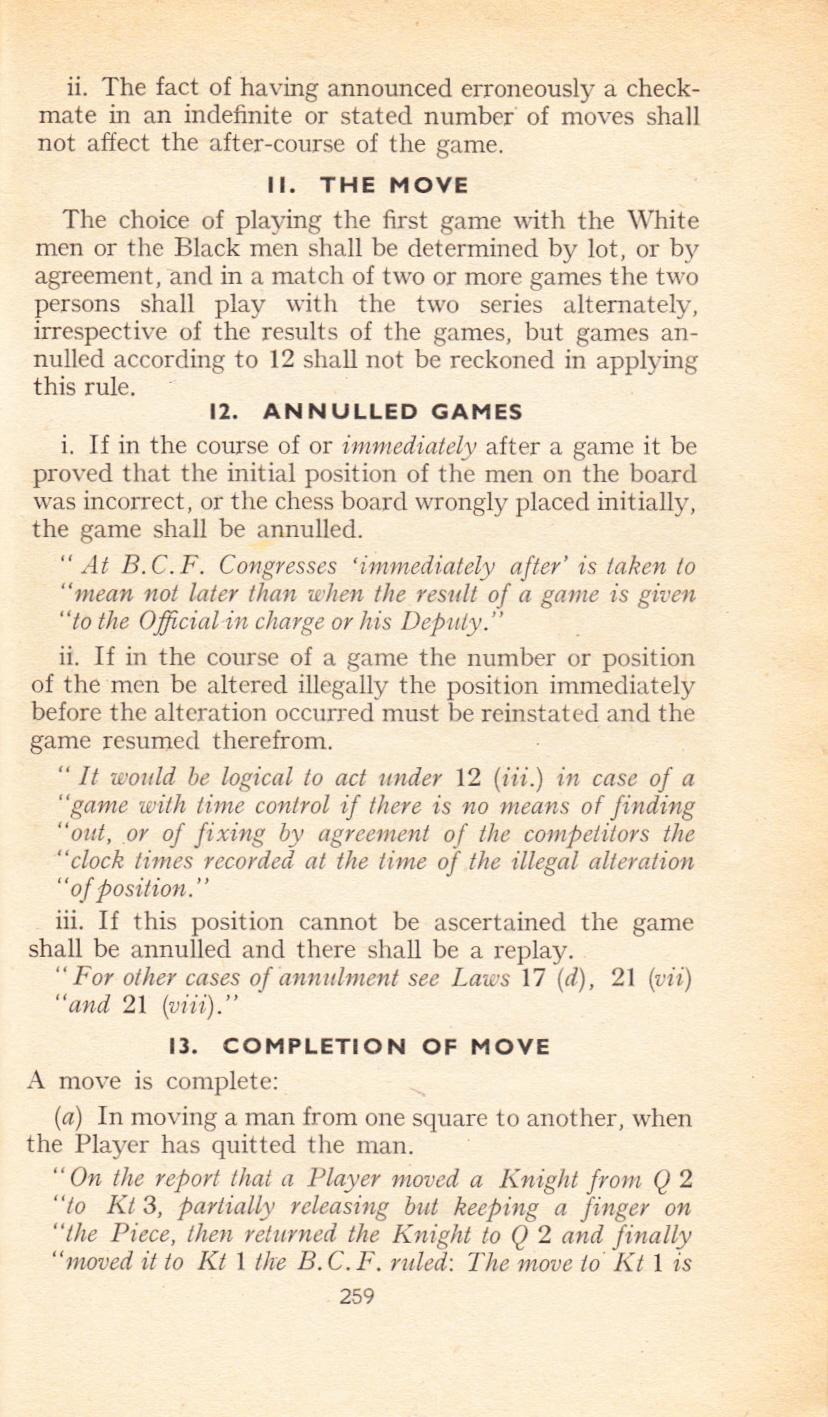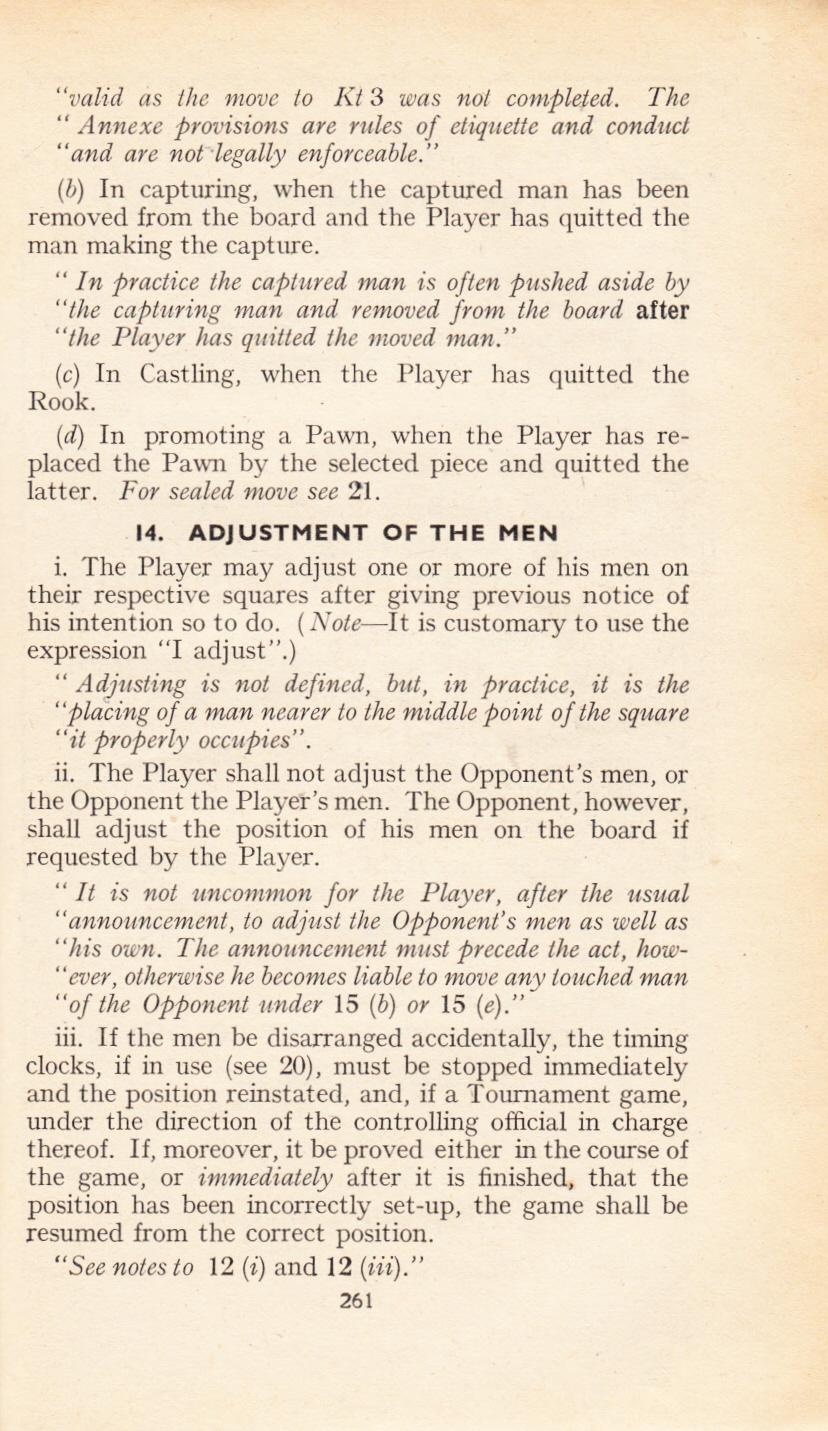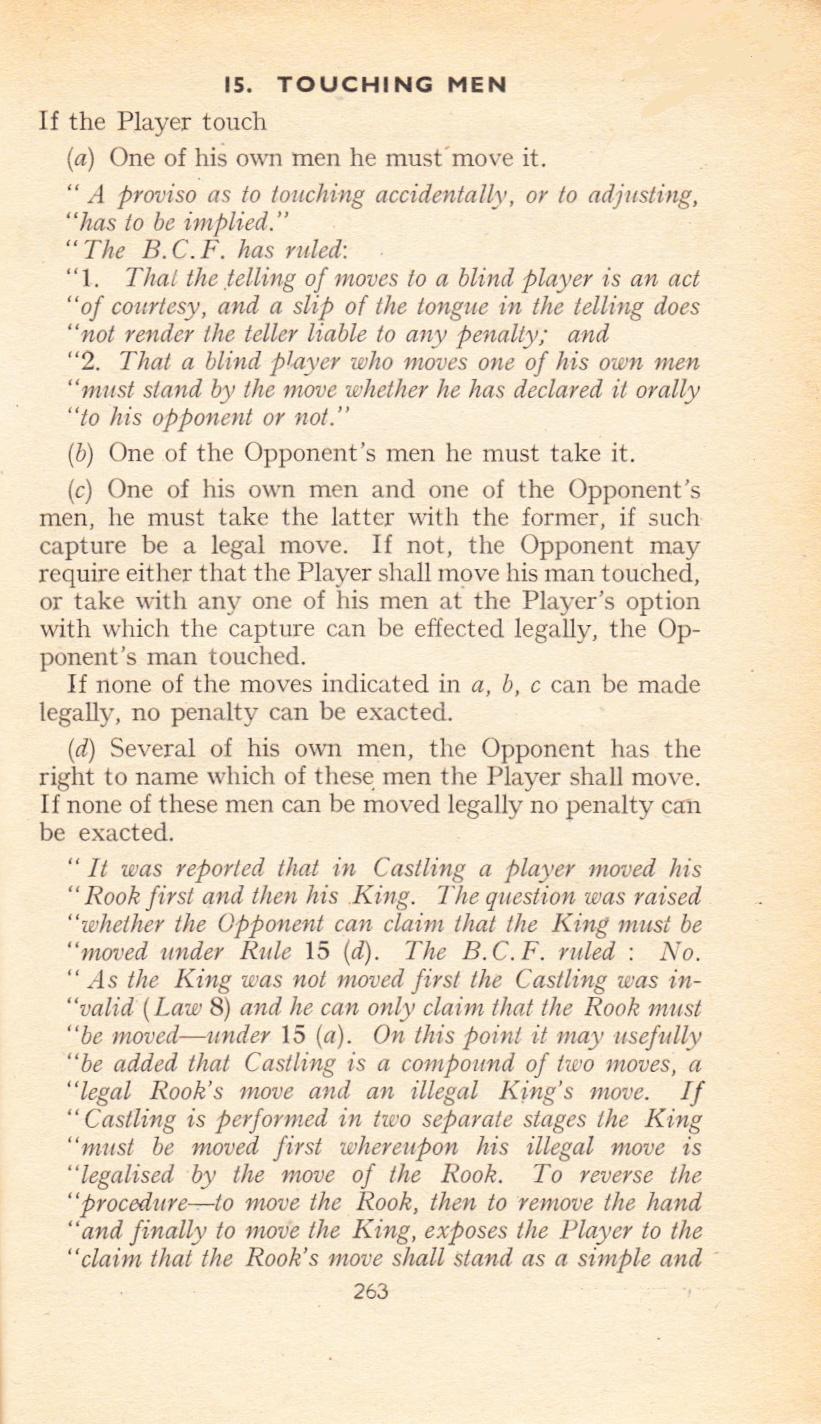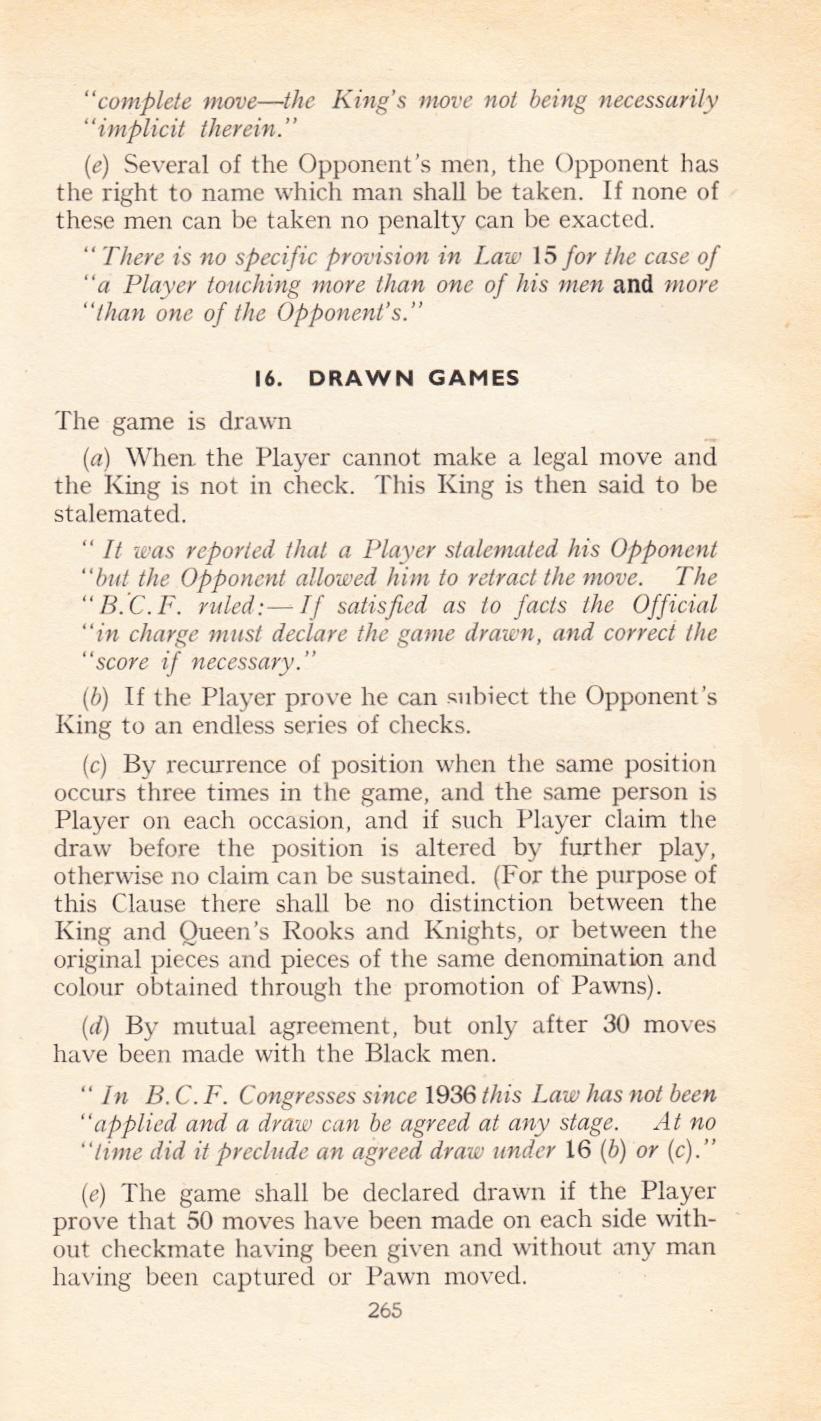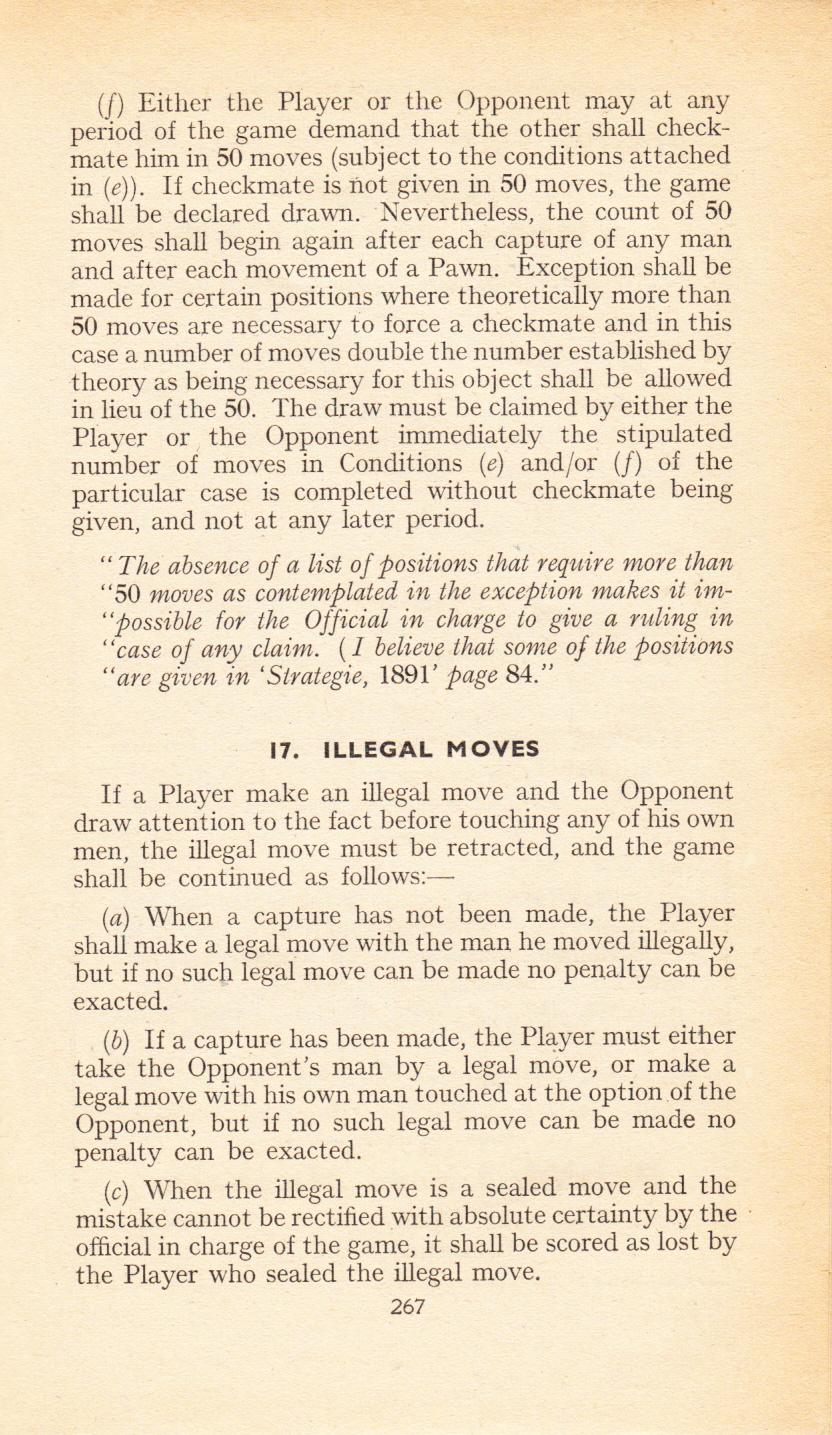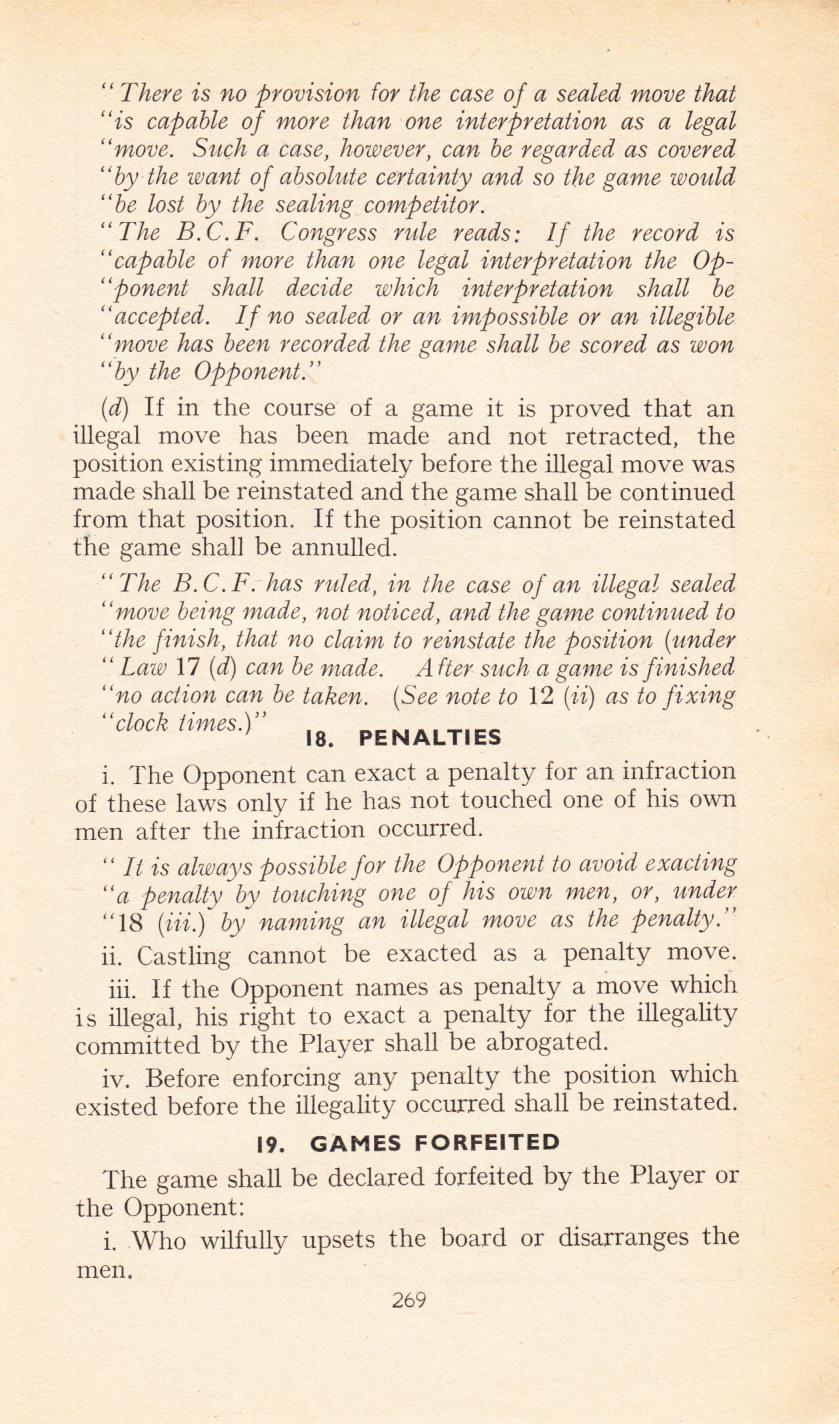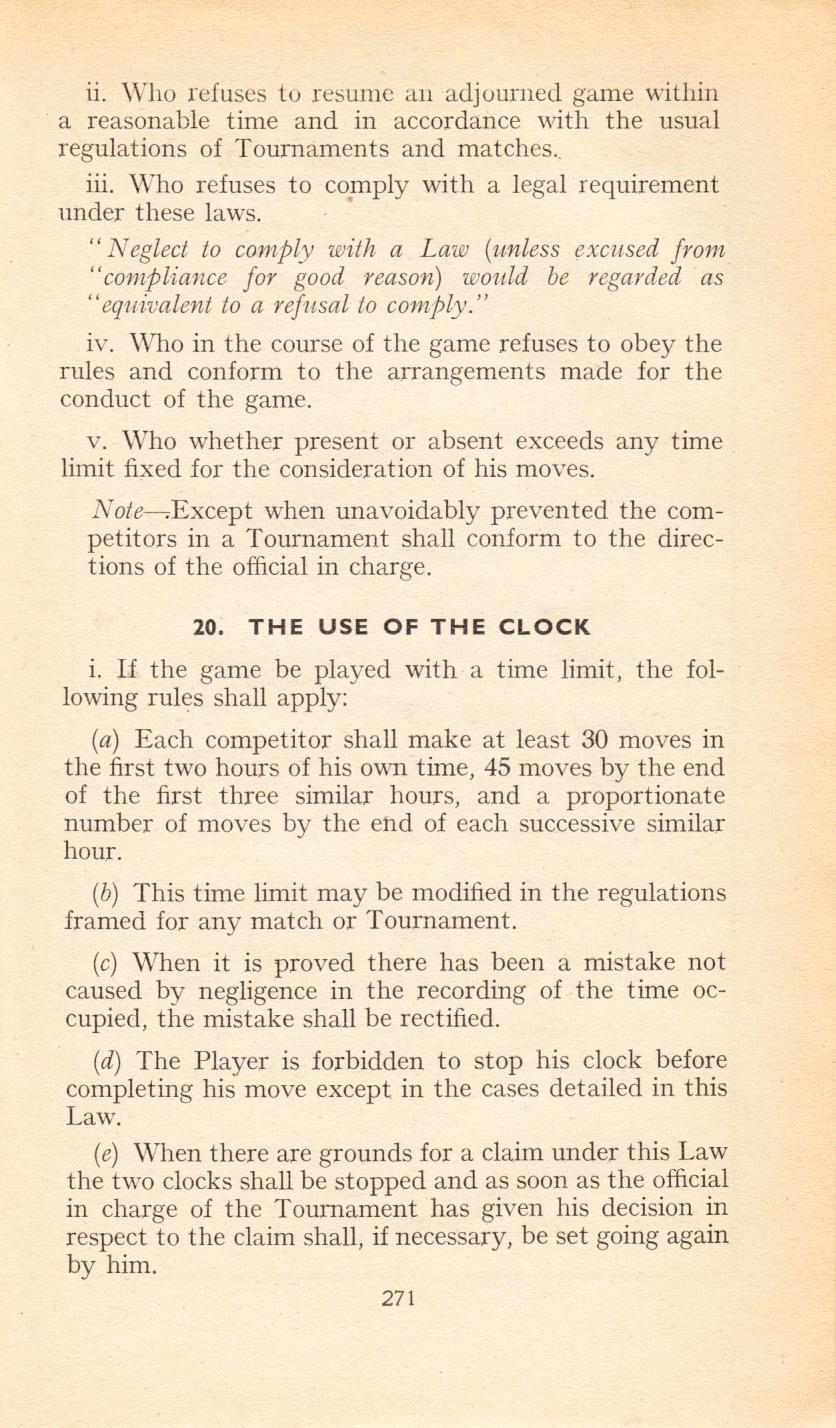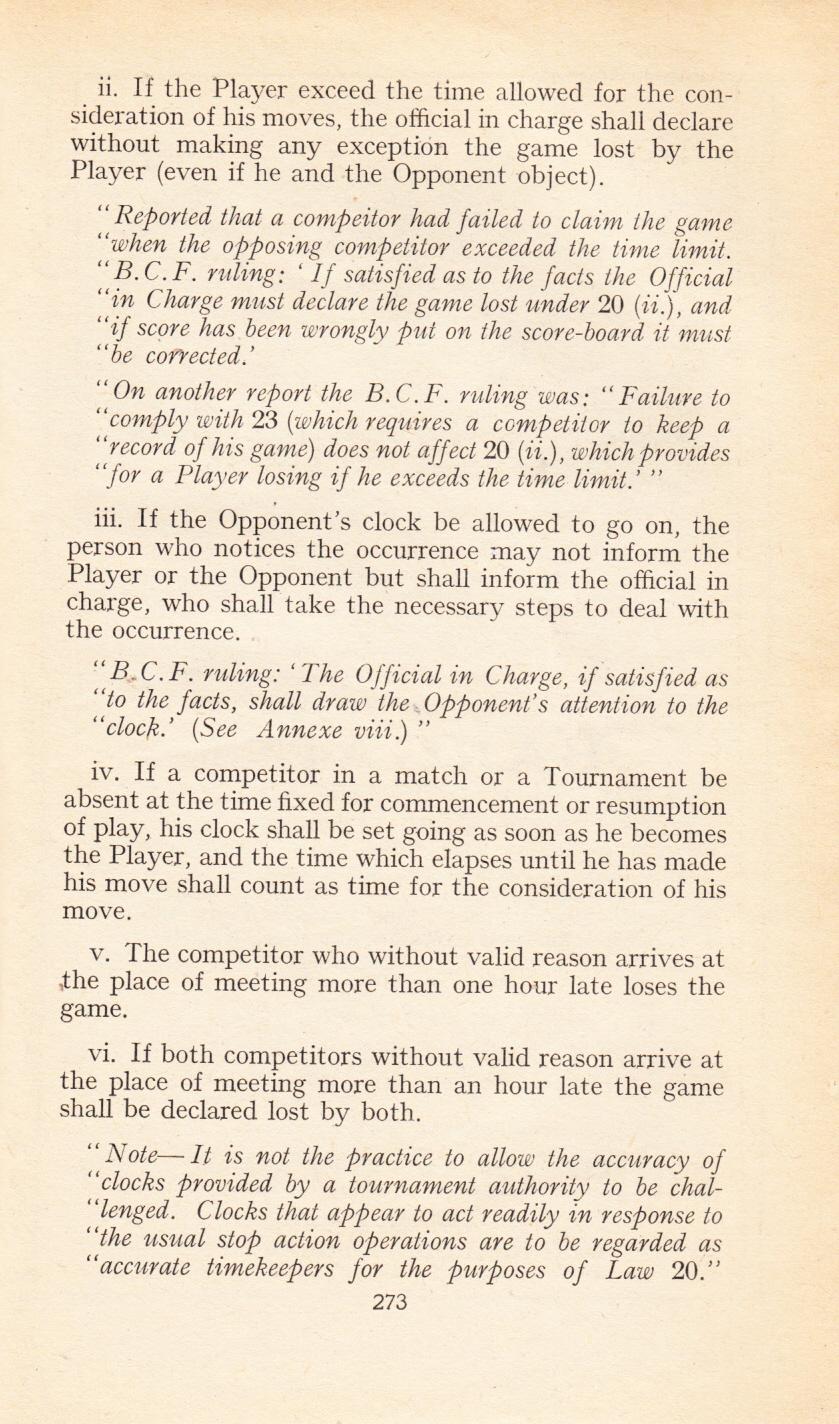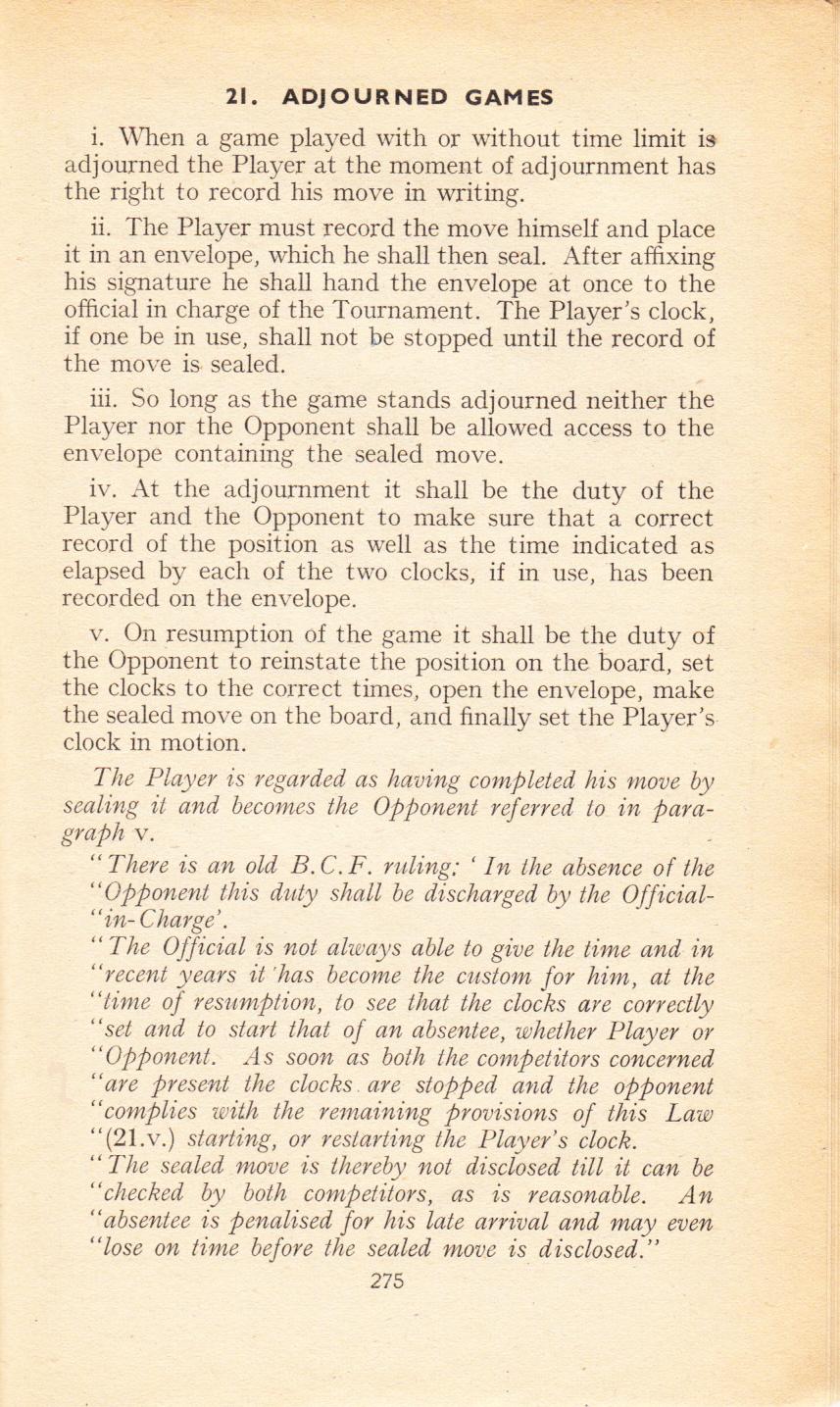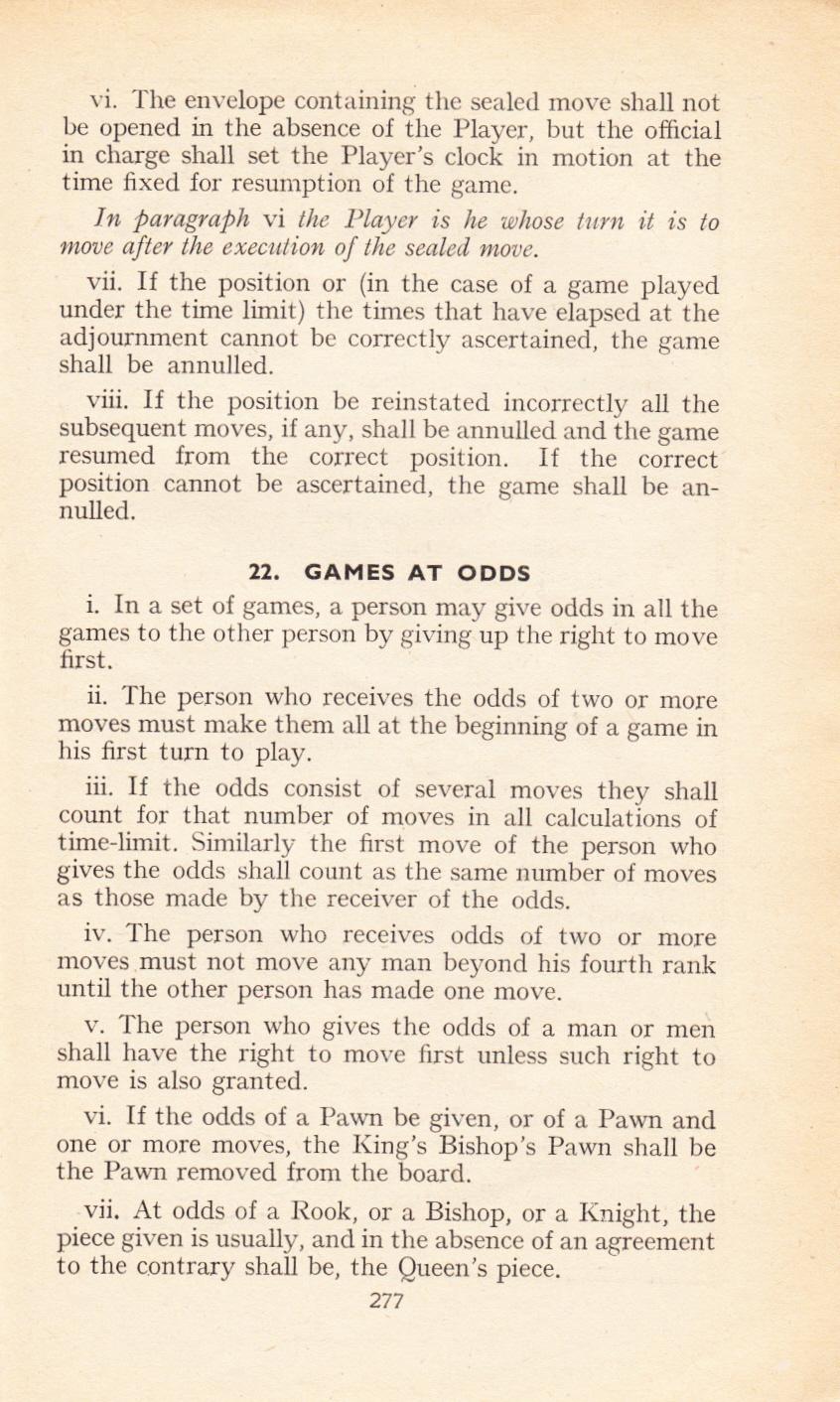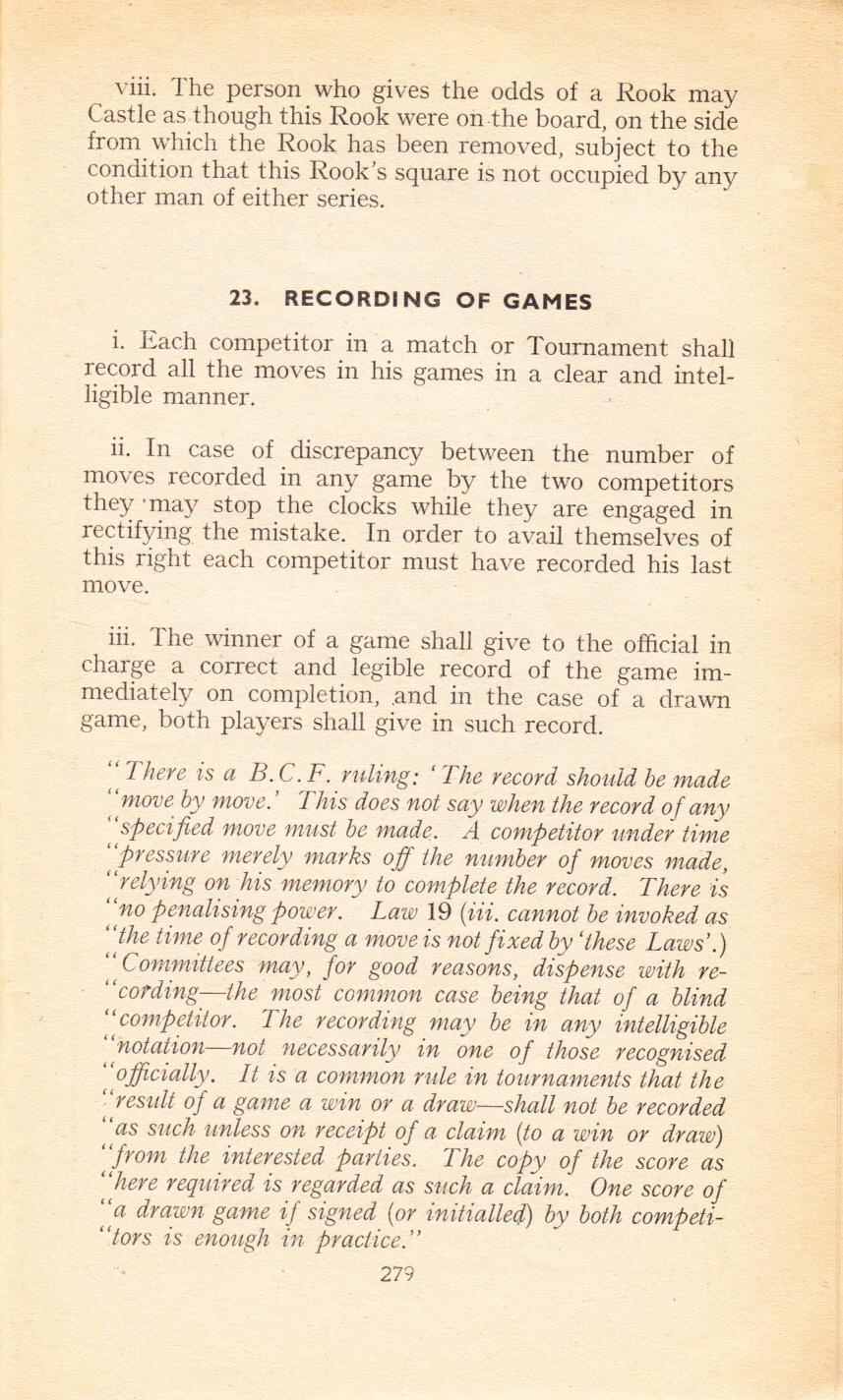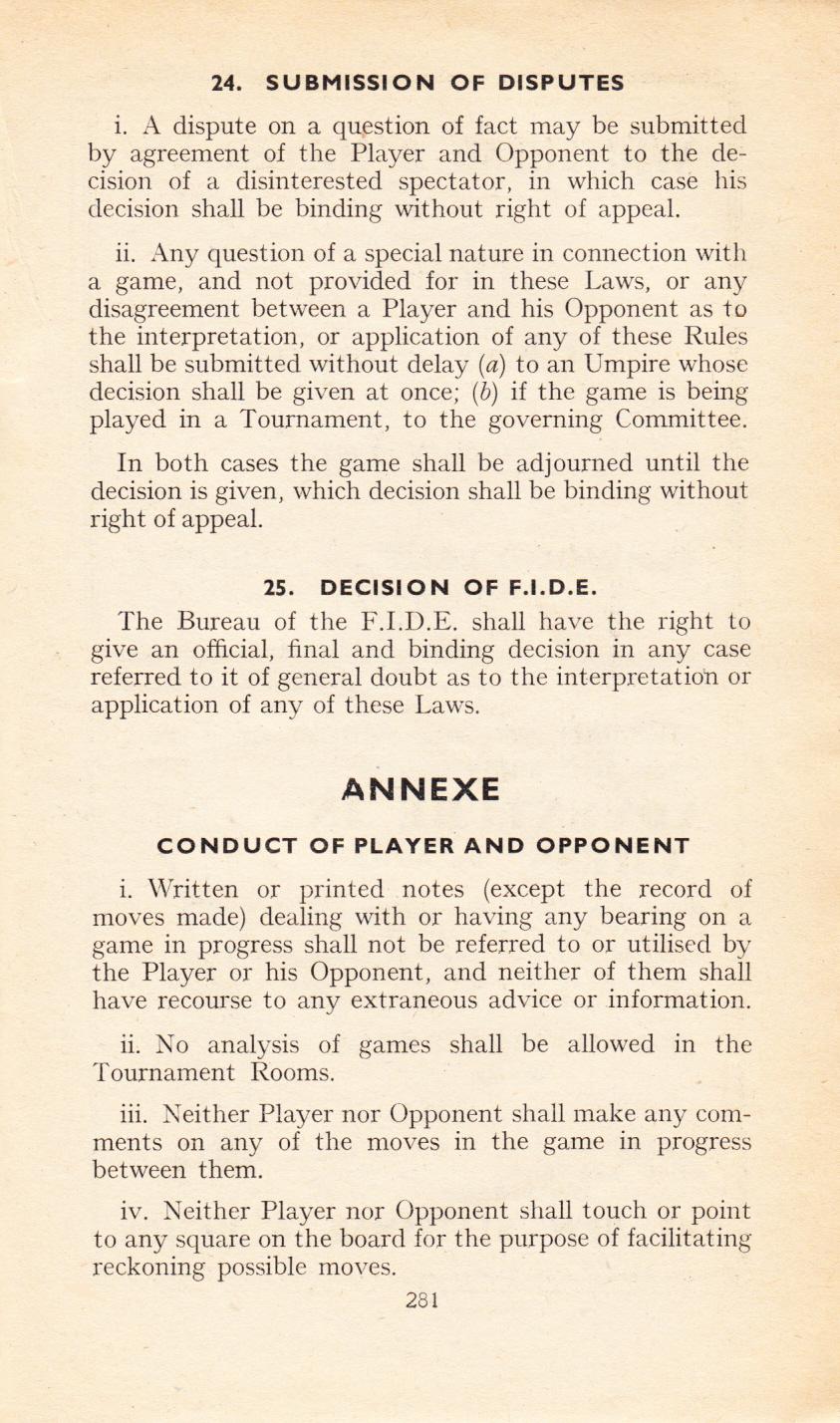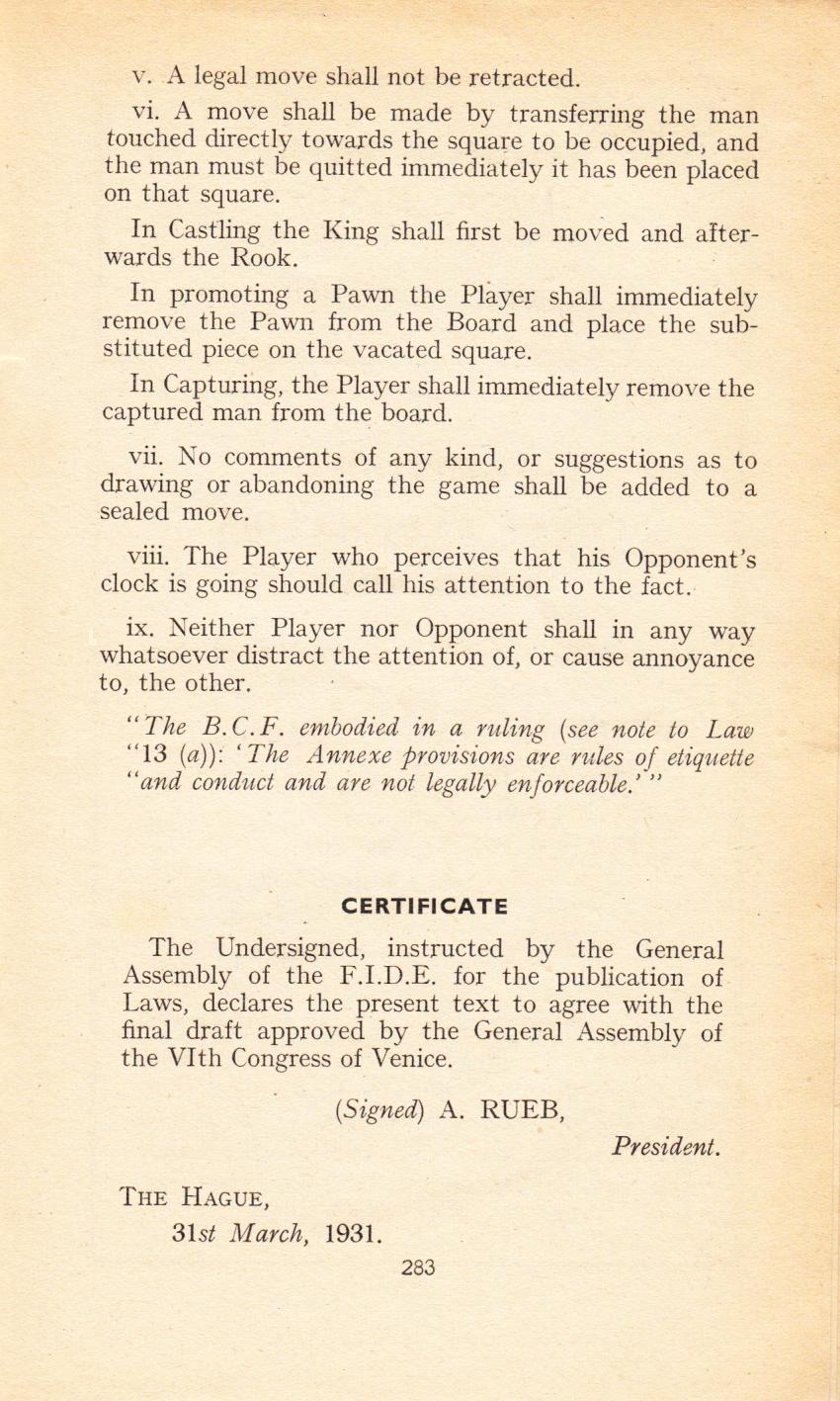 Select bibliography on the drafting and translation of the rules:
Procès-verbal du Ve congrès, La Haye, 1-5 août 1928, page 11;
Schweizerische Schachzeitung, September 1928, pages 139-140;
Procès-verbal du VIe congrès de la FIDE, Venise, 26-30 septembre 1929, page 6;
Schweizerische Schachzeitung, December 1929, pages 185-186;
BCM, October 1931, page 446;
BCM, November 1931, page 485.
American Chess Bulletin, December 1931, page 185.
The full unannotated text can be found, under the heading 'International Chess Code', on pages 207-224 of Chess for Fun & Chess for Blood by Edward Lasker (Philadelphia, 1942).
---
From page 47 of the February 1932 BCM:
'The new law of the International Code against draws by mutual agreement before 30 moves have been made by Black was invoked once, a score of a drawn game being brought up and refused when only 23 moves had been made.'
A problem composed to highlight a perceived flaw in the laws (regarding castling) was given in C.N. 9300.
---
Latest update: 18 April 2021.
To the Chess Notes main page.
To the Archives for other feature articles.
Copyright: Edward Winter. All rights reserved.