The Laws of Chess (1912)

Edward Winter
A controversial edition of the Laws of Chess was mentioned in C.N. 8200: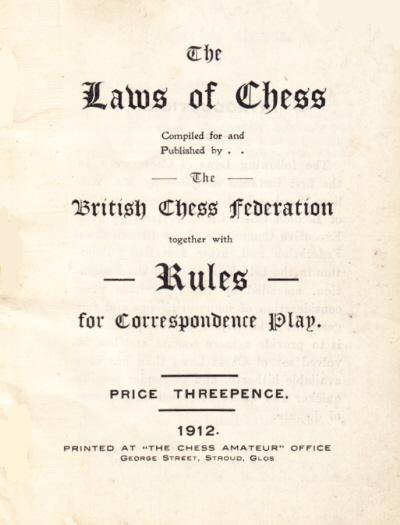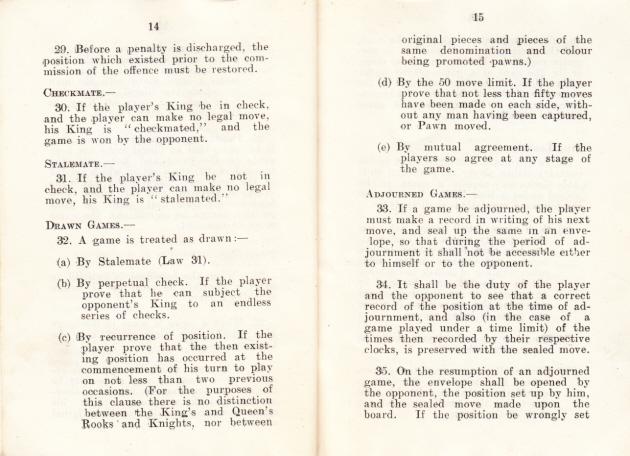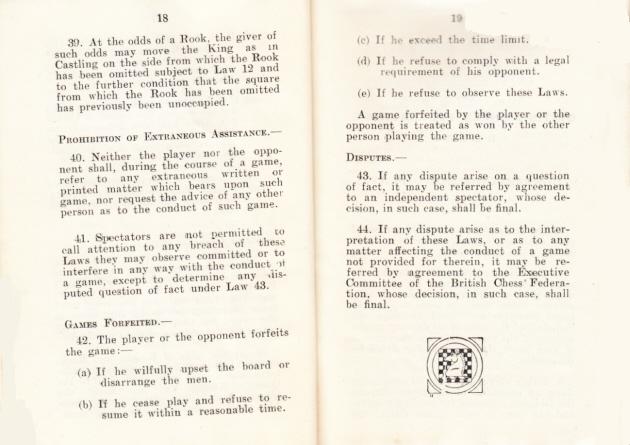 The text was attacked by E.E. Cunnington on pages 4 and 6 of the October 1912 Chess Amateur: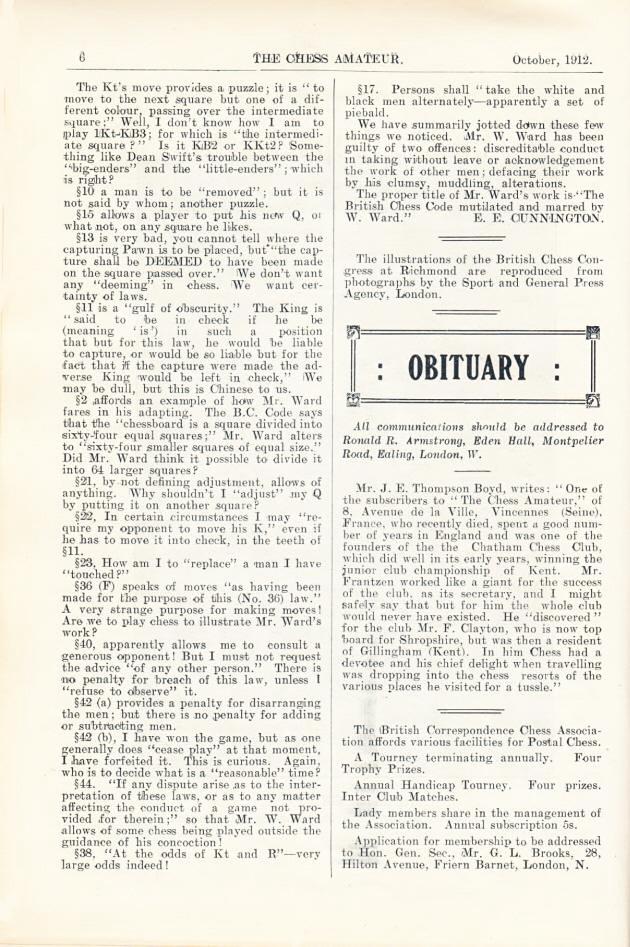 A background article by W. Moffatt was published on pages 34-35 of the November 1912 issue: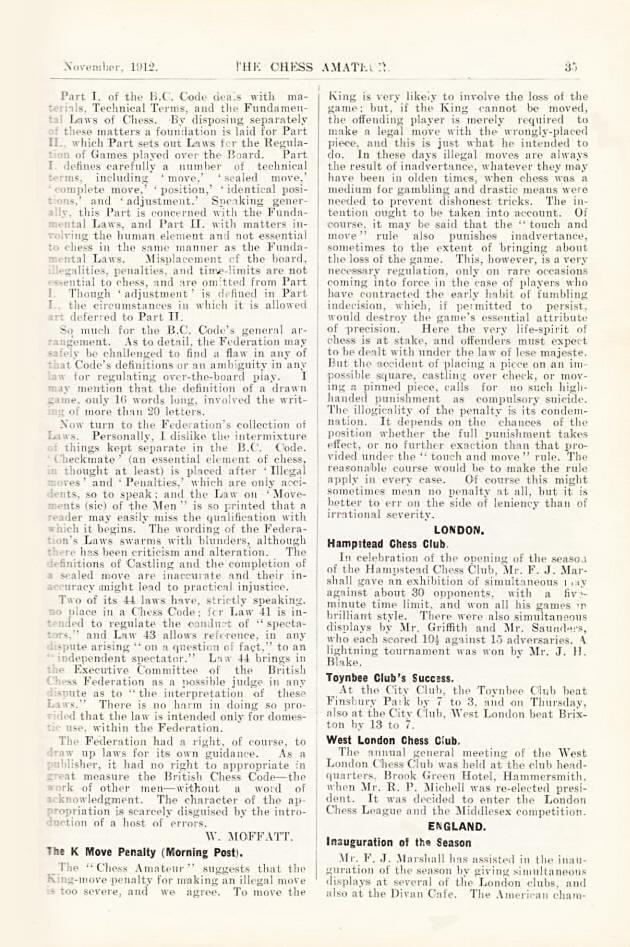 The Laws of Chess booklet of William Ward was further lambasted in a serialized article in the Chess Amateur: December 1912, pages 70-71; January 1913, page 104; February 1913, page 135; March 1913, page 166.
---
For background information (C.N. 5040):
From pages 15-16 of the Chess Monthly, September 1888: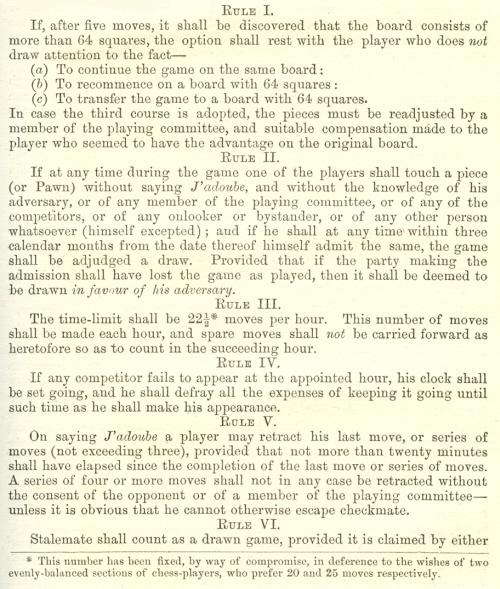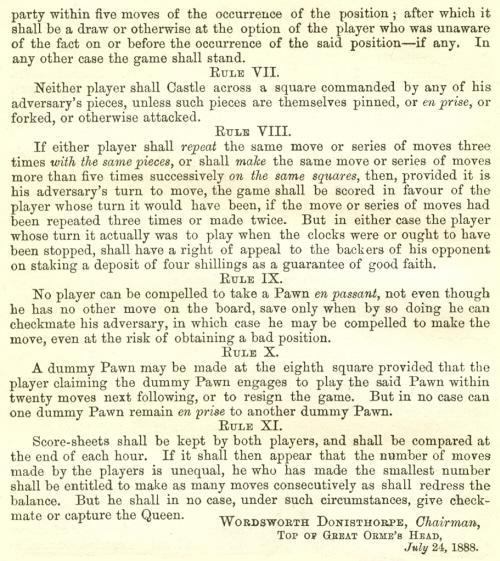 ---
Latest update: 17 May 2022.
To the Chess Notes main page.
To the Archives for other feature articles.
Copyright: Edward Winter. All rights reserved.