The London Rules

Edward Winter
(2008)

From page 10 of The Observer (London), 13 August 1922:
'Capablanca has drawn up a set of rules for future championship matches, and all the great masters now playing at the London Congress have agreed to them, namely Alekhine, Bogoljubow, Maróczy, Réti, Rubinstein, Tartakower and Vidmar. It is a long document of 21 clauses ...'
As discussed in chapter nine of our book on Capablanca, there exist slightly different versions of the Rules. They are set out in full below.
Pages 185-186 of the December 1923 American Chess Bulletin: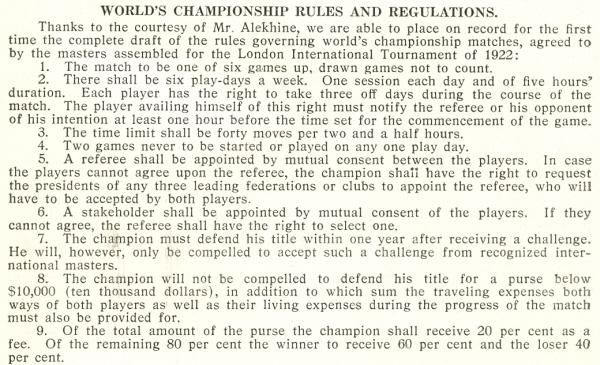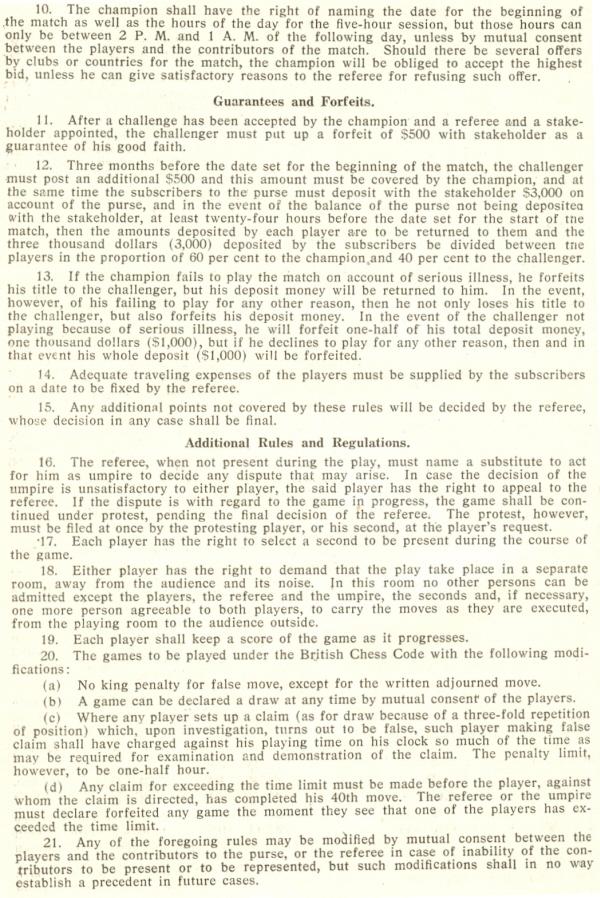 Pages 133-134 of the November 1926 American Chess Bulletin: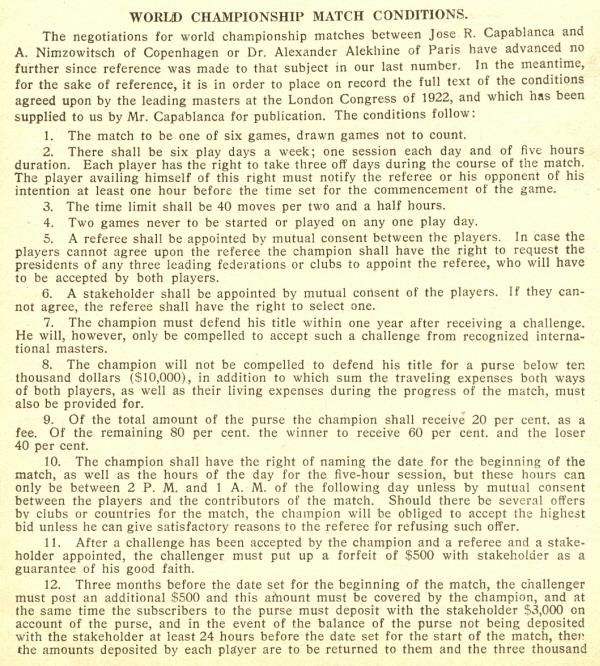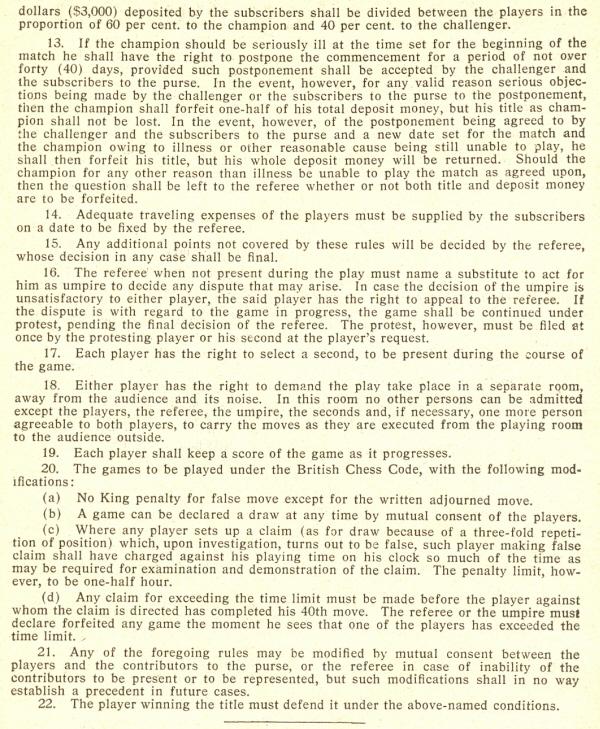 Pages 125-126 of the January 1927 Chess Amateur: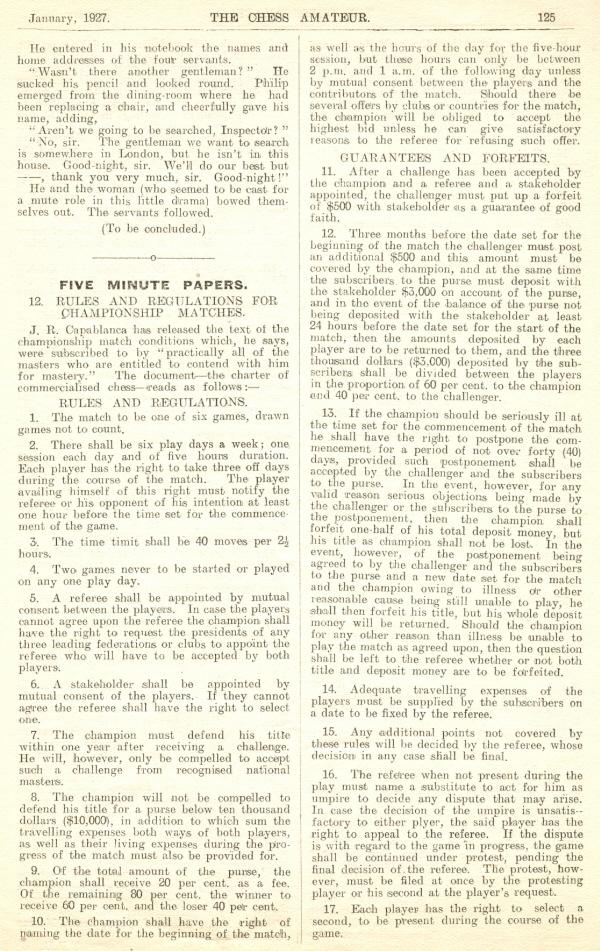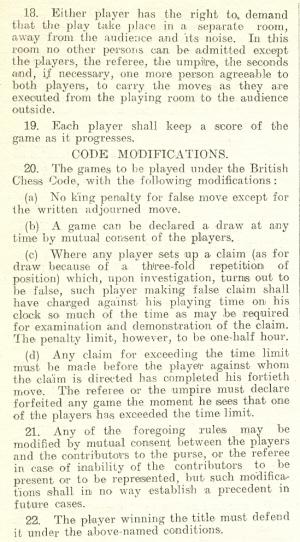 Finally, a copy of the Rules sent to us in the late 1980s by the Manhattan Chess Club: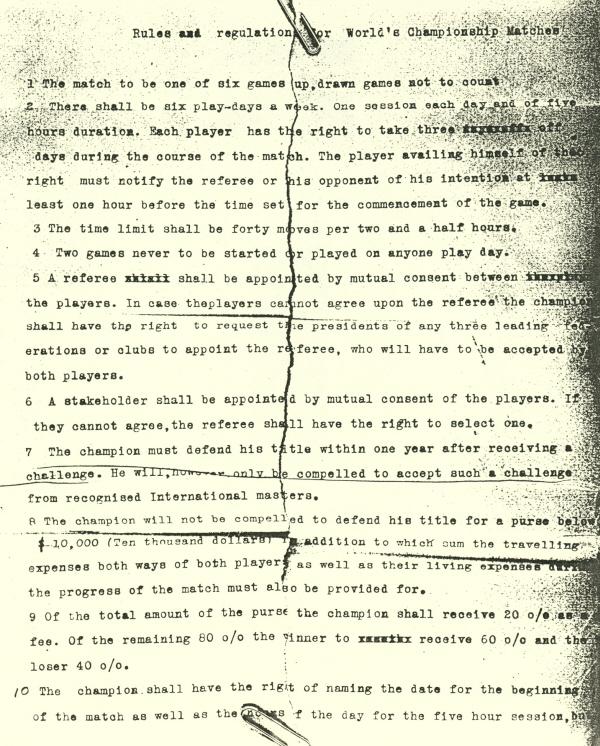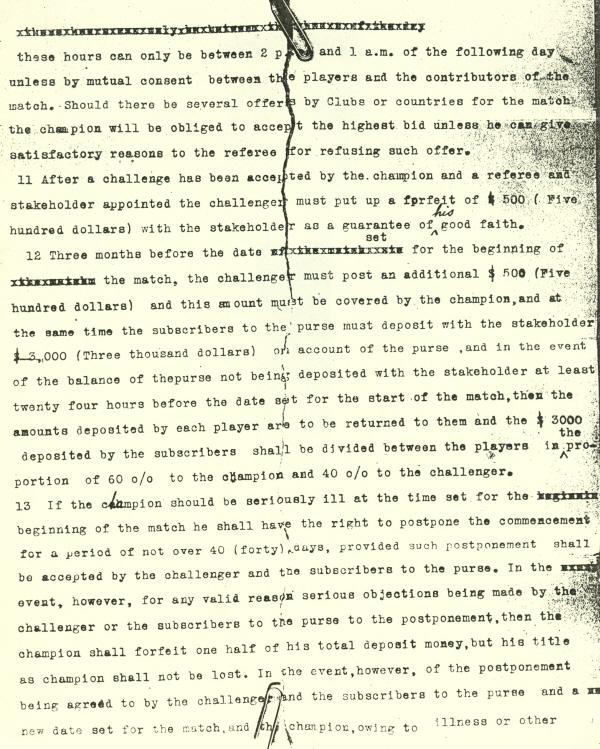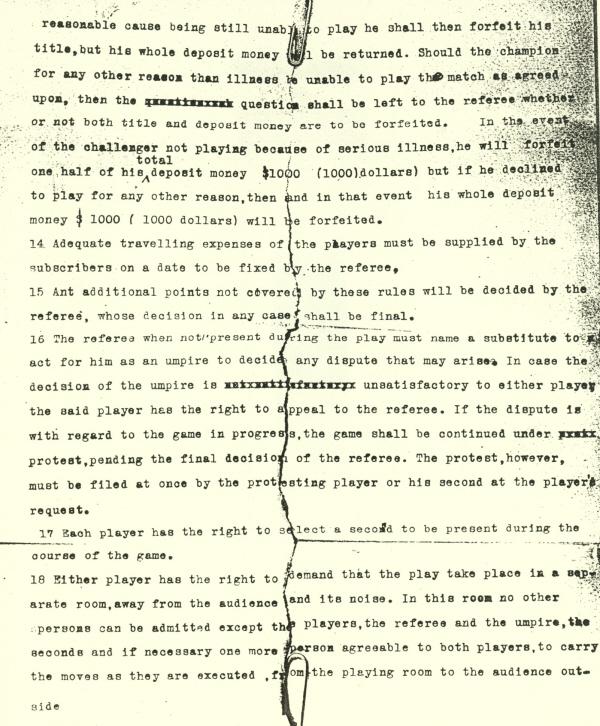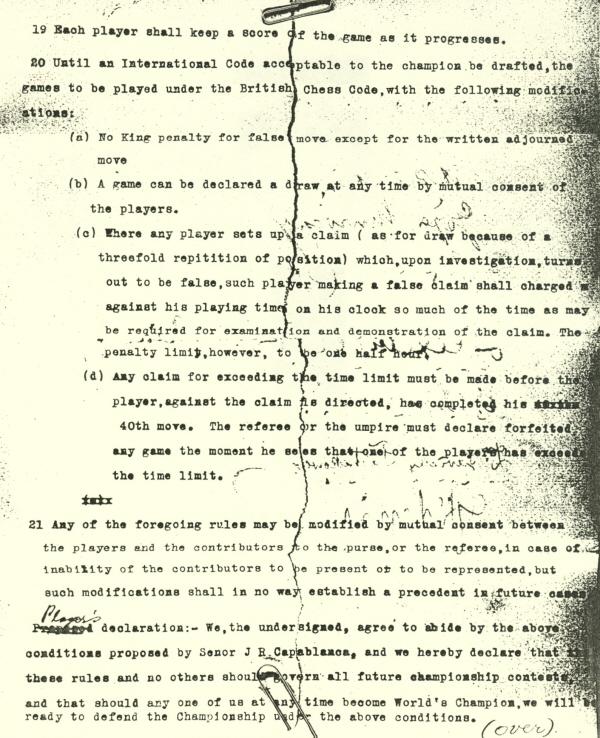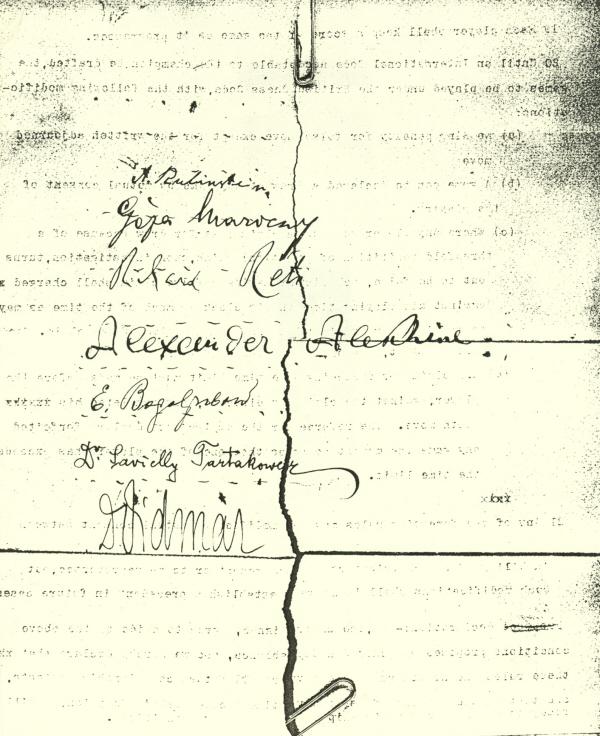 For a discussion of the London Rules in the context of the 5-5 affair, see our feature article Capablanca v Alekhine, 1927.
---
To the Chess Notes main page.
To the Archives for other feature articles.
Copyright: Edward Winter. All rights reserved.