The Most Famous Chess Quotations

Edward Winter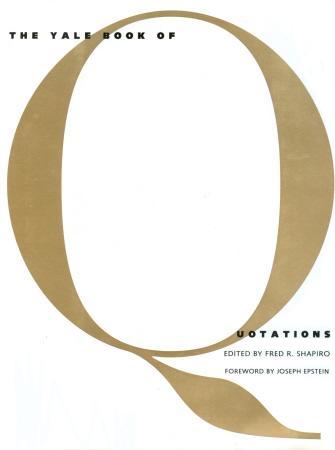 In C.N. 5520 Fred Shapiro (New Haven, CT, USA), the editor of The Yale Book of Quotations (2006), announced that for the book's next edition he would welcome suggestions for the ten most famous chess quotations of all time. We invite readers' contributions, requesting a rock-solid source in each case, in accordance with the format below. It is intended that the present feature article will gradually build up into the kind of list sought by Mr Shapiro.
François-André Danican Philidor (1726-95)
'... les Pions. Ils ſont l'ame des Echècs.' (Modern spelling: '... les Pions. Ils sont l'âme des Echecs ...')
L'Analyze des Echecs by F.-A.D. Philidor (London, 1749), page xix.
'... the Pawns: They are the very Life of this Game.'
Chess Analysed [Cheſs Analyſed] by F.-A.D. Philidor (London, 1750), pages ix-x.
For reproductions of the passages in question, see C.N. 5762.
---
Peter Pratt (circa 1770-circa 1835)
[Chess is] 'a gymnasium of the mind.'
Studies of Chess by P. Pratt (London, 1803), page iii.
Concerning remarks, attributed to Steinitz, about chess being intellectual/mental gymnastics (geistige Gymnastik or intellektuelle Gymnastik), see C.N. 11172.
---
William Hazlitt (1778-1830)
'A great chess-player is not a great man, for he leaves the world as he found it. No act terminating in itself constitutes greatness. This will apply to all displays of power or trials of skill, which are confined to the momentary, individual effort, and construct no permanent image or trophy of themselves without them.'
Table-Talk by W. Hazlitt (London, 1821), page 198.
The observation was discussed in a letter headed 'Hazlitt and Chess' from H.A.K., Bath, October 1855, on pages 372-373 of the 1855 Chess Player's Chronicle.
---
Henry James Byron (1835-84)
'Life's too short for chess.'
Talbot, in Act I of Our Boys by H.J. Byron. Play first performed in London on 16 January 1875. Text published in 1880. See 'Life's too short for chess'.
---
Emanuel Lasker (1868-1941)
'Nun, auf dem Schachbrett der Meister gilt Lüge und Heuchelei nicht lange.'
Lehrbuch des Schachspiels by E. Lasker (Berlin, 1926), page 201.
'On the Chess-board lie and hypocrisy do not survive long.'
Lasker's Manual of Chess by E. Lasker (New York, 1927), page 262.
Note: 'lie' became 'lies' on page 235 of the London, 1932 edition.
---
Siegbert Tarrasch (1862-1934)
'Das Schach hat wie die Liebe, wie die Musik die Fähigkeit, den Menschen glücklich zu machen.'
Das Schachspiel by S. Tarrasch (Berlin, 1931), page 4.
'Chess, like love, like music, has the power to make men happy.'
The Game of Chess by S. Tarrasch (London, 1935), page xi. Translated by G.E. Smith and T.G. Bone.
---
Aron Nimzowitsch (1886-1935)
'Zuerst hemmen, dann blockieren und schließlich vernichten.'
Mein System by A. Nimzowitsch (Berlin, 1925), page 246.
'First restrain, next blockade, lastly destroy.'
My System by A. Nimzowitsch (London, 1929), page 181. Translated by P. Hereford.

---
Savielly Tartakower (1887-1956)
'Die Fehler sind dazu da, um gemacht zu werden.'
Die Hypermoderne Schachpartie by S. Tartakower (Vienna, 1924), page 90.
Customary English translation: 'The mistakes are all there, waiting to be made.'
A slightly earlier appearance of the same observation by Tartakower was on page 551 of the Teplitz-Schönau, 1922 tournament book:

For the three-page feature by Tartakower in the tournament book, see C.N. 11929.
---
Acknowledgement for the Hazlitt quote: Mark McCullagh (Belfast, Northern Ireland).
---
Latest update: 22 September 2023.
To the Chess Notes main page.
To the Archives for other feature articles.
Copyright: Edward Winter. All rights reserved.