Signed Chess Books

Edward Winter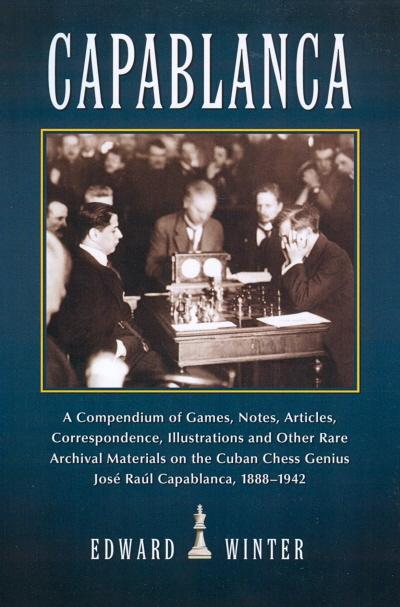 Mint copies of the following publications are available, signed by the Editor of Chess Notes, Edward Winter.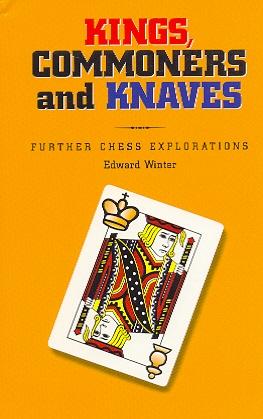 Kings, Commoners and Knaves (1999), with a Foreword by Yasser Seirawan $30
---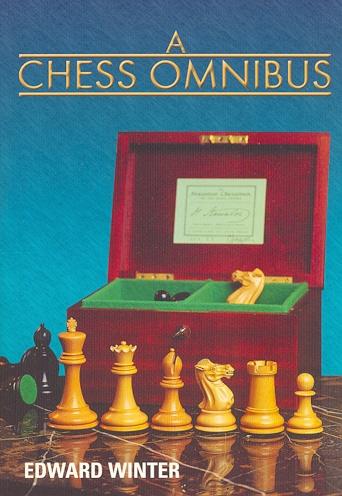 A Chess Omnibus (2003), with a Foreword by Jan Timman $30
---
Chess Facts and Fables (2006) $45
---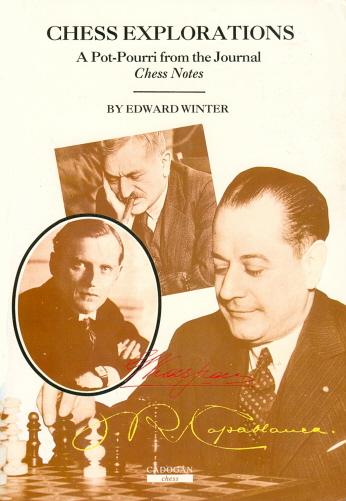 Chess Explorations (1996). Unavailable direct from Chess Notes.
---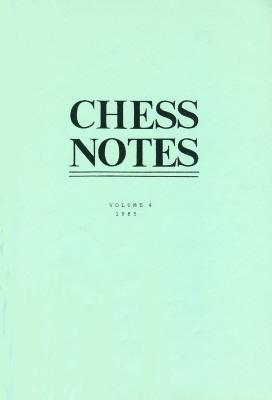 Chess Notes bound volumes (1982-89)
1982: Currently unavailable
1983: Currently unavailable
1984: Currently unavailable
1985: $35
1986: $35
1987: $35
1988: $35
1989: $35
Six different loose issues: $25
---
Chess Characters by G.H. Diggle (published by Chess Notes)
Volume II (1987) $12
---
107 Great Chess Battles 1939-1945 by A. Alekhine. Edited and translated by Edward Winter (1992) $20

---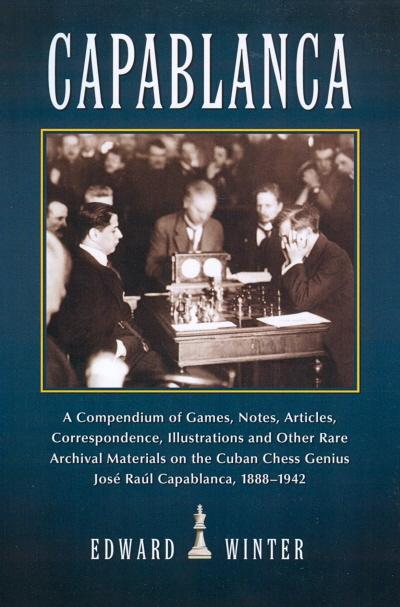 Capablanca A Compendium of Games, Notes, Articles, Correspondence, Illustrations and Other Rare Archival Materials on the Cuban Chess Genius Josι Raϊl Capablanca, 1888-1942 (2011) $30

---



Note: Address for payment: ewinter@sunrise.ch

Orders may also be submitted by e-mail to the above address, in which case a PayPal invoice will be issued.


***

Readers may appreciate the opportunity to acquire a number of books and magazines from our collection. For instance, we should like to find a good home for sets of books which have given rise to feature articles, e.g. works (many signed) by Ely Culbertson, Reuben Fine, Alfred Kreymborg, Jim Phelan, Hubert Phillips and Sir John Simon. There are also many books on Nardus, Prokofiev and Tolstoy, as well as works authored by, and signed by, Gilbert Highet, a comprehensive set of historical (non-chess) books by P.W. Sergeant, the non-chess books of Fred Reinfeld and volumes on the Wallace murder, Thomas Hood and Tsar Nicholas II. Material related to Birdie Reeve is on offer. Productions by Jeremy Gaige, mostly unpublished, on chess personalia and tournaments can be supplied too, alongside a large collection of juvenilia, chess fiction and poetry.

Various books by Milan Vidmar and Lajos Steiner on electronics are available, as are many non-chess books which have been mentioned in C.N. over the years on account of some connection with our game.

The categories excluded are what might be termed the mainstay of C.N. items (biographical and autobiographical works, tournament books and old magazines), as well as all books and documents inscribed to us. A few books with multiple signatures by leading masters, as shown in C.N. over the years, are unlikely to be yielded for the time being, but many other inscribed items can be requested, as can complete runs of some relatively recent magazines (particularly from the 1980s), postage stamps and photographs.

Enquiries from readers should be as precise as possible and will be dealt with promptly.

(10574)



---
Latest update: 15 December 2018.
---
To the Chess Notes main page.
To the Archives for other feature articles.
Copyright: Edward Winter. All rights reserved.