Inscribed Chess Books

Edward Winter
Personally inscribed copies of most of our books can be provided, although some are in short supply.

Chess Explorations (1996). No longer available.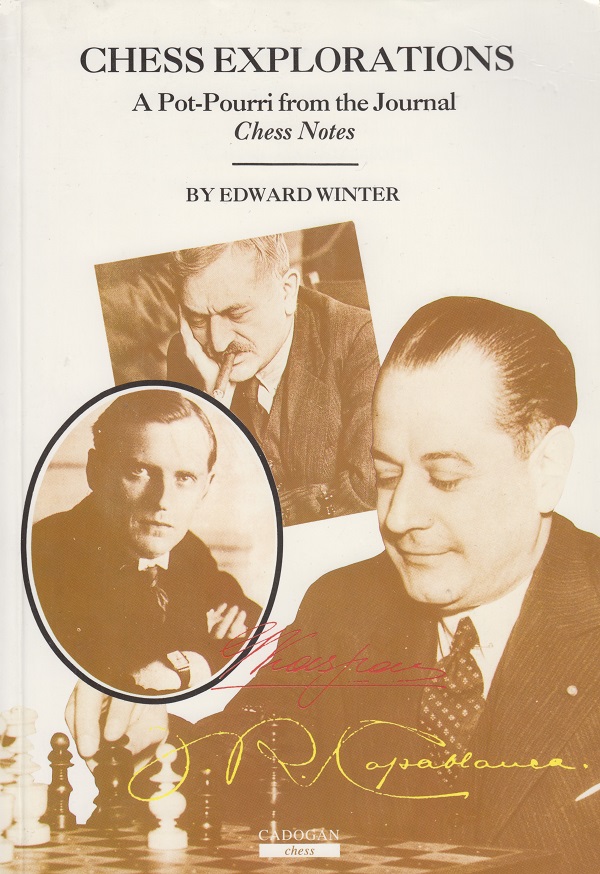 ---
Kings, Commoners and Knaves (1999). With a Foreword by Yasser Seirawan. 30 Euros.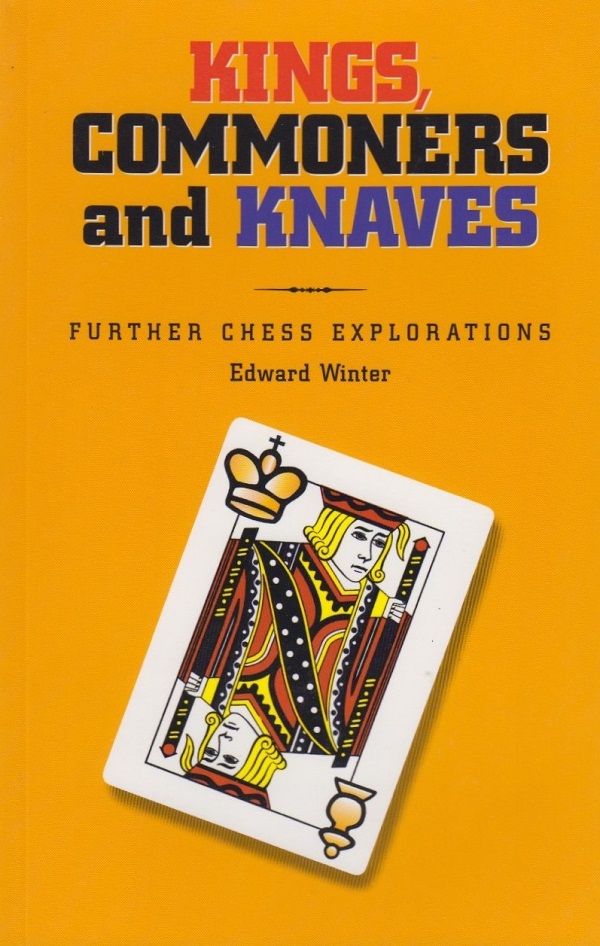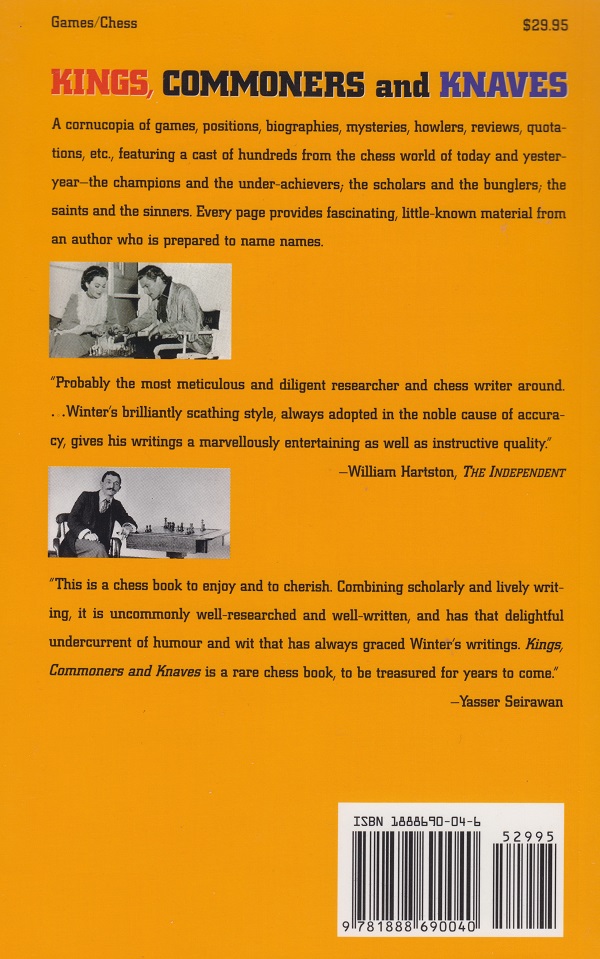 ---
A Chess Omnibus (2003). With a Foreword by Jan Timman. 35 Euros.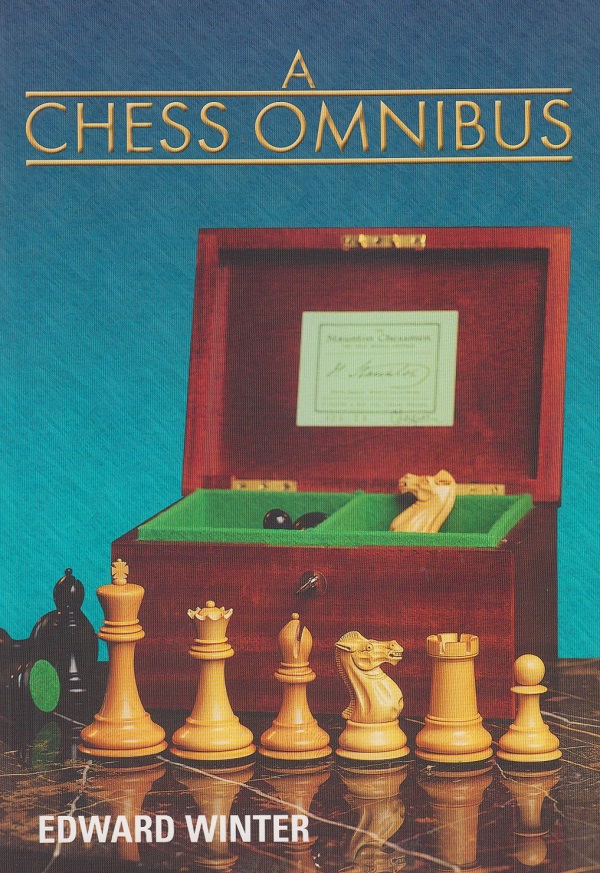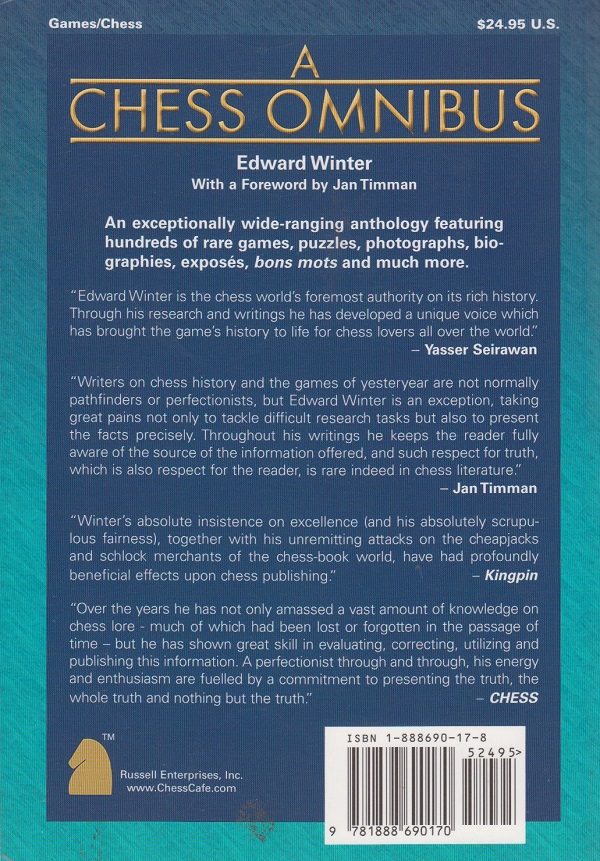 ---
Chess Facts and Fables (2006). 40 Euros.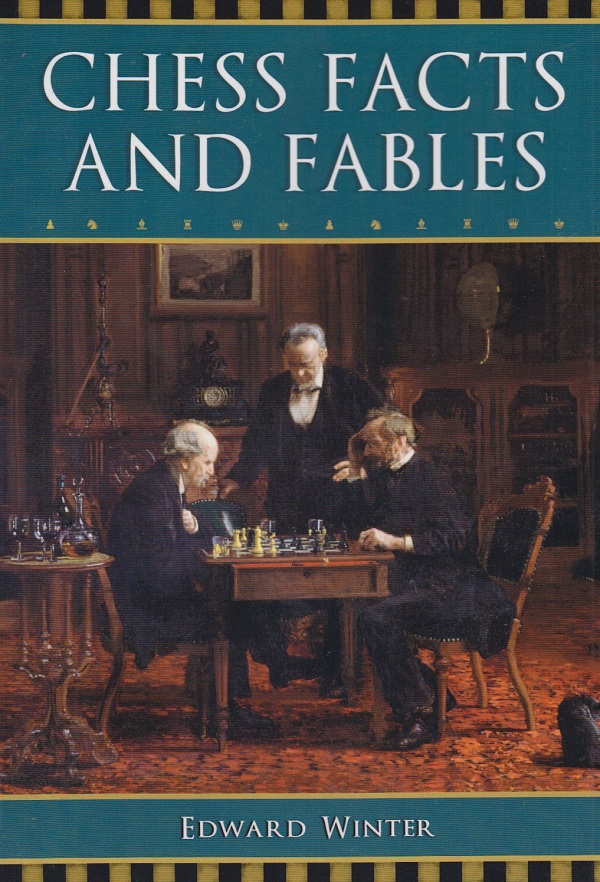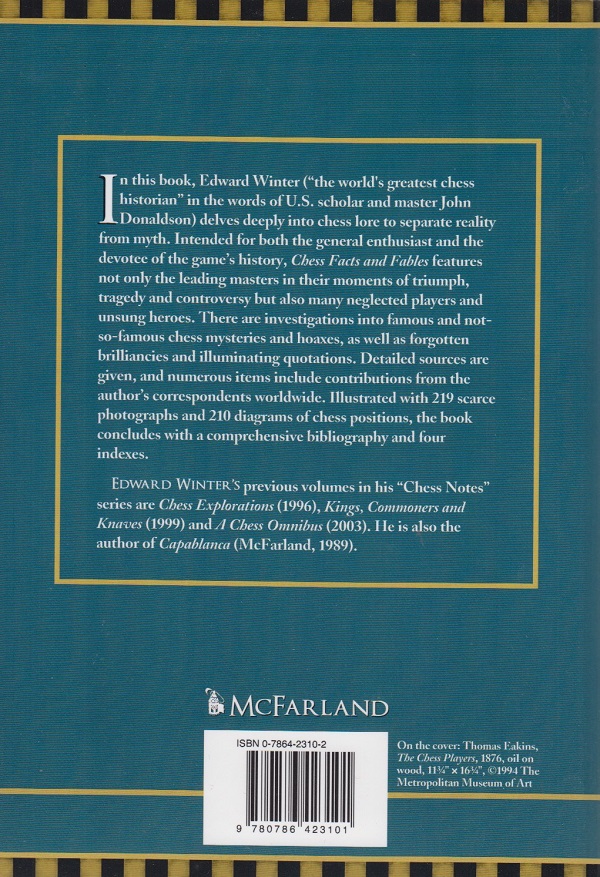 ---
Capablanca A Compendium of Games, Notes, Articles, Correspondence, Illustrations and Other Rare Archival Materials on the Cuban Chess Genius José Raúl Capablanca, 1888-1942 (2011). 35 Euros.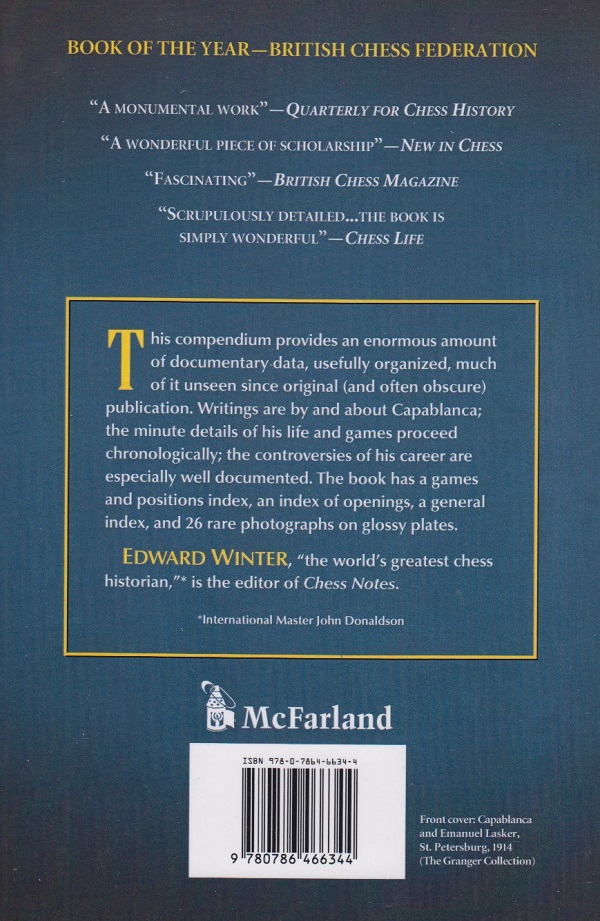 The 1989 hardback edition is no longer available from us.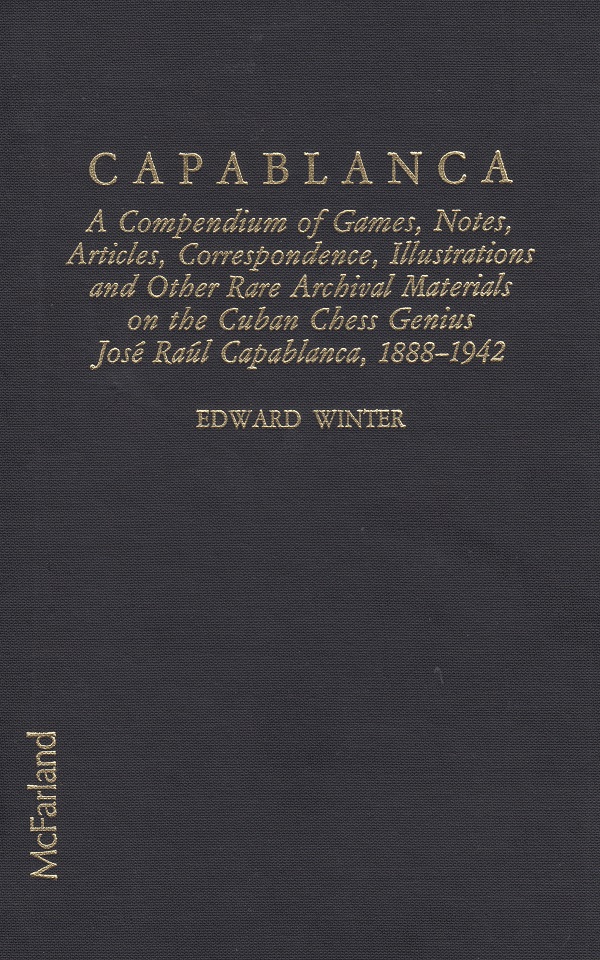 ---
107 Great Chess Battles 1939-1945 by A. Alekhine. Edited and translated by Edward Winter (1992). 20 Euros.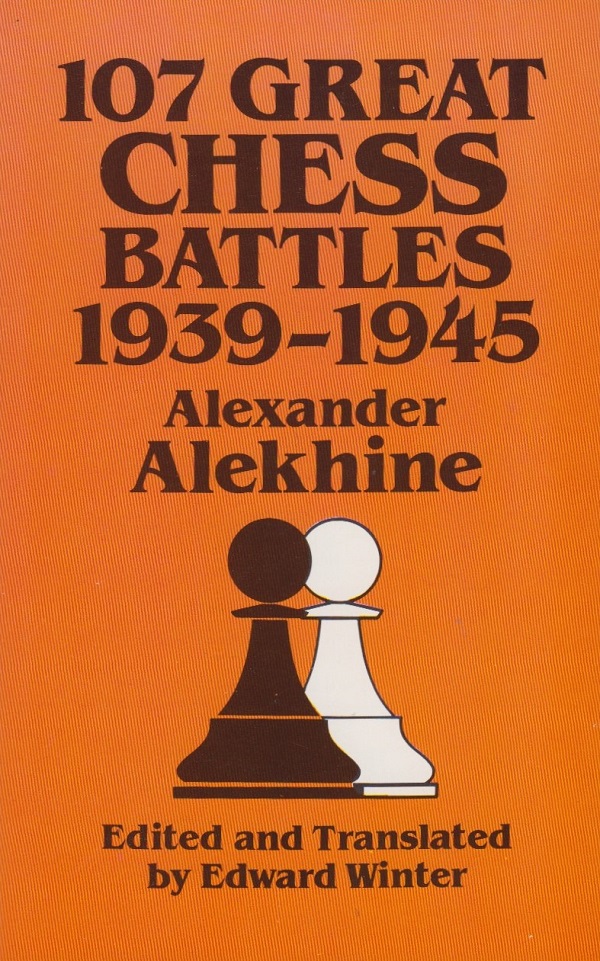 A few mint copies of the original (1980) edition, 107 Great Chess Battles, are also available, in paperback (35 Euros) and hardback (45 Euros).
---
The e-mail address for orders is ewinter@sunrise.ch. After calculation of the total, including postage from Switzerland, a PayPal invoice will be issued.
---
A photograph sent to us by Hanon Russell in 2003: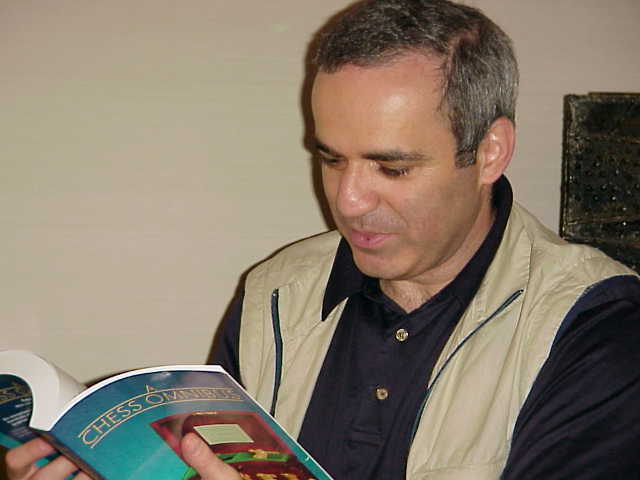 ---
As mentioned in our feature article on Clive James, we are able to supply a number of his books inscribed by him (essays, fiction, autobiographical works and anthologies of his poetry).
---
Latest update: 16 April 2021.
To the Chess Notes main page.
To the Archives for other feature articles.
Copyright: Edward Winter. All rights reserved.