Gaffes by Chess Publishers and Authors

Edward Winter
In C.N. 4389 Hassan Roger Sadeghi (Lausanne, Switzerland) drew attention to the front cover of L'oeil tactique: l'entraînement à la combinaison by Emmanuel Neiman (Paris, 2003):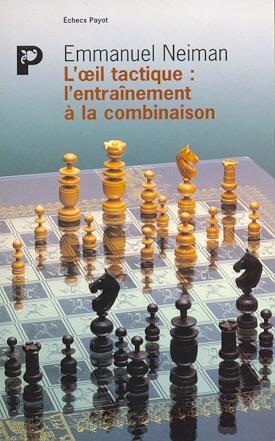 Such an oversized chess board is, of course, far less common than an incorrectly-placed one, and it would be pointless to try to record all front-cover boards with a dark square at h1. However, C.N. 4655 referred to Smart Chip from St Petersburg by Genna Sosonko (Alkmaar, 2006), which had a horizontally-reversed photograph of Tal and Spassky: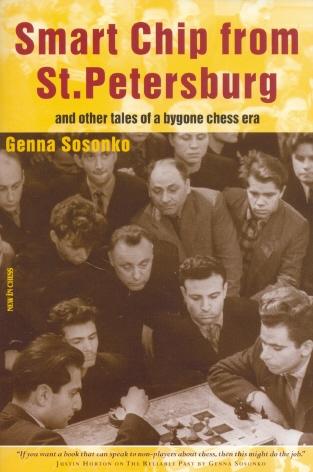 Sometimes it is the title that goes awry (e.g. with simple opening moves), as in a case discussed in C.N. 1963: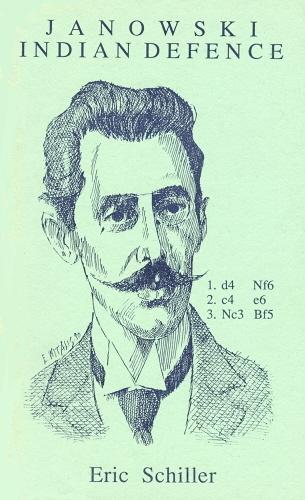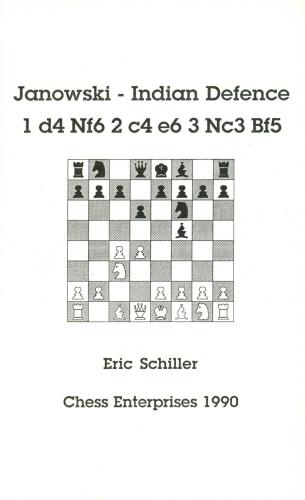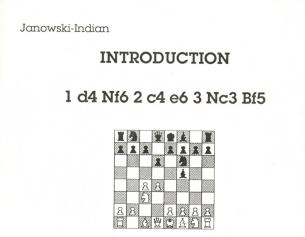 C.N. 1054 reported on the same individual's 1985 book Grüenfeld Defense, Russian Variations, also published by Chess Enterprises, Coraopolis:
'Grüenfeld is the novel spelling on the front cover. The back cover and spine prefer Gruenfeld. The Preface gives Grünfeld. The bibliography has Bruenfeld.'
That C.N. item noted too the book's dedication (by Eric Schiller):

At least Harry Golombek's name was spelt correctly. C.N. 2397 commented that:
'... in 1997 Batsford produced a reprint of Golombek's book on Réti, putting "Golmbek" on the frnt cver.'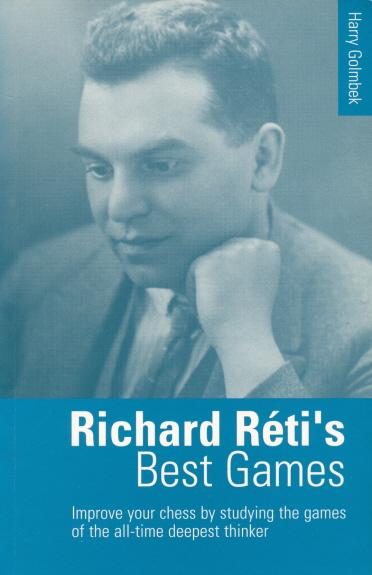 John Nunn gave an account of the matter on page 283 of his book Grandmaster Chess Move by Move (London, 2005):
'David Cummings proudly gave me a copy of a book I had edited, Richard Réti's Best Games (by Harry Golombek), which had just arrived from the printer. I pointed out that they had spelt the author's name "Harry Golmbek" on the front cover. David Cummings, who did not come from a publishing background, had assumed that if you hand a cover designer a disc containing the cover text, it will come out correctly. Needless to say, the books went out with "Golmbek" on the cover.'
As mentioned in C.N. 2703, there was also a misspelling ('Golembek') on the dust-jacket of the first US edition of Capablanca's Hundred Best Games of Chess in 1947. C.N. 3226 noted that the second edition of The Game of Chess by Harry Golombek (Harmondsworth, 1963) referred on its back cover to 'Dr Golombek'.
With regard to the above Batsford mishap, C.N. 2397 added:
'The company re-offended in 1999, with a book on the Two Knights' Defence which named one of the two authors as Beliavksky.'
A follow-up item appeared in C.N. 2419:
'Gerard O'Reilly (Oxford, England) refers to volume one in the Pergamon Comprehensive Chess Endings series (on bishop endings and knight endings). On the front cover, back cover and spine (although not on the title page) Chekhover's name is written "Checkover". The latter spelling, our correspondent observes, "invites a poor pun on how the publisher could easily have avoided".'
Another case regarding the author's name is the title page of Gran Ajedrez: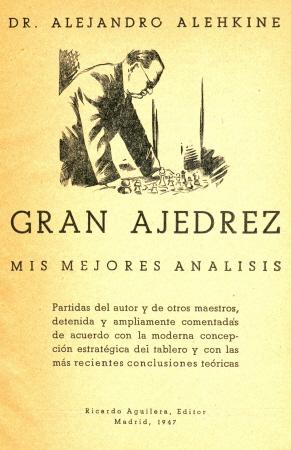 Sometimes a publisher offers variety. International Chess Congress, London 1922 edited by David Regis (Aylesbeare, 2006) had E.R. Tinsley on the front cover, E.H. Tinsley on the title page and (accuracy at last) E.S. Tinsley in the Foreword.
A player's name in the title may go wrong: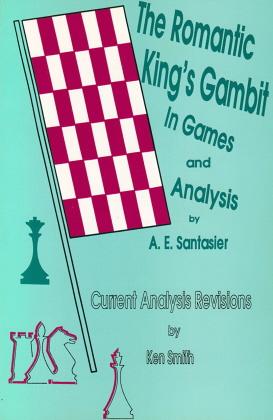 Santasier instead of Santasiere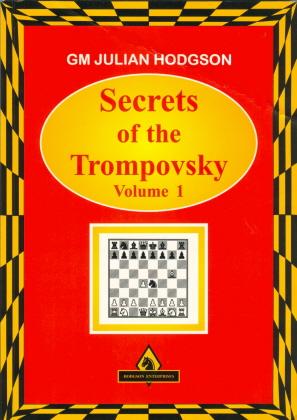 Trompovsky instead of Trompowsky
[In C.N. 6045 Anthony Wood (London) mentioned that the spelling 'Trompovsky' was deliberate on the part of Julian Hodgson, who wrote on page 8: '... the opening was actually named after Octavio Siqueiro Trompowsky, one time Brazilian Champion, who popularised it in the 1930s and 1940s. For simplicity's sake I have renamed the opening itself phonetically Trompovsky ...']
Here is the cover of a book published in Hungary in 2008: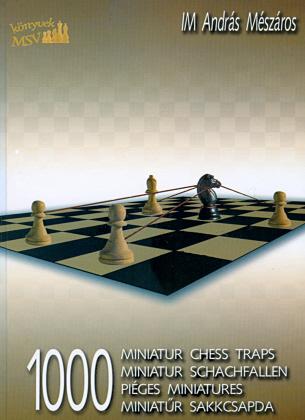 Faulty titles in English and French
It is even known for a publisher to misspell its own name. As mentioned on page 288 of Kings, Commoners and Knaves, the following appeared on the title page of the 1973 edition of a Capablanca book, Lecciones elementales de ajedrez, published by Ricardo Aguilera: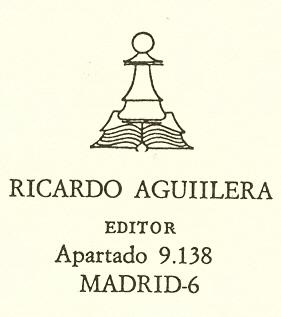 Many books from India are devoid of effort. In C.N. 5658 Tony French (Worthing, England) referred to a volume published by Pankaj Books which named Philip Robar as its author, Important End Games in Chess (Delhi, 2002):
As shown above, on the front cover the book commended itself thus:
'A Collection of must Common endings and how to Conduct through them.'
The above specimens have, alas, barely scratched the surface regarding the merchandise which some publishers invite the public to buy, and a later article will examine another aspect: the irrational praise which book covers sometimes bestow upon their authors. The gruesome subject of blurbs and hype will, for example, expand upon our reference in C.N. 2377 to 'the self-glorification in which Cardoza Publishing has recently allowed its chess writers to indulge – dregs pretending to be cream'.
This article originally appeared at ChessBase.com.
---
Addition on 10 June 2015: Horacio Paletta (Buenos Aires) points out that the spine of El sentido común en ajedrez by Emanuel Lasker (Barcelona, 1971) misspells común: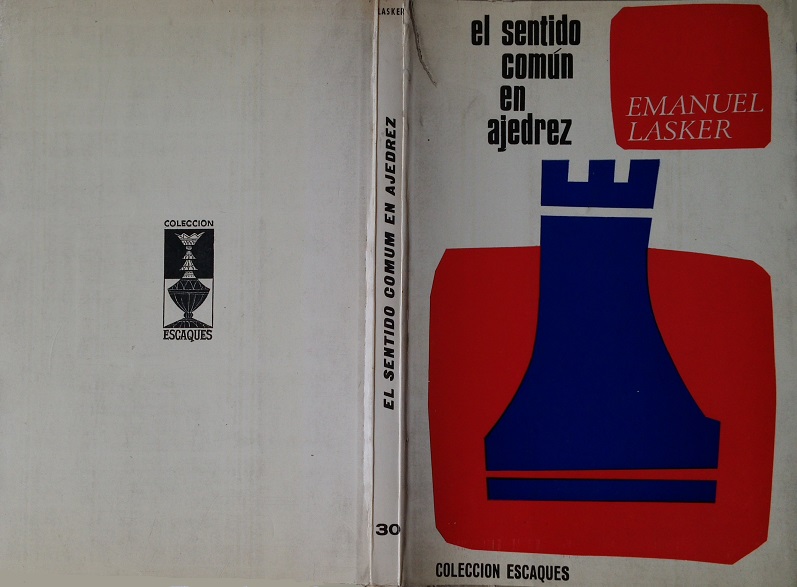 ---
See too C.N. 9839, concerning the front cover of Chamo-me ... Garry Kasparov (Lisbon, 2011), Me llamo ... Garri Kasparov (Badalona, 2013) and Em dic ... Garri Kasparov (Badalona, 2013). The author was Manuel Margarido and the illustrator Manuel Alves.
---
In an item on page 8 of the Winter 1995 issue of Kingpin (see too page 280 of Kings, Commoners and Knaves and Chess Jottings) we wrote:
The 'Champion Endgame Series', published in the United States by Sergey Akhpatelov and Stephen Gordon, consists of monographs on Steinitz, Lasker, Capablanca, Alekhine and Euwe, with more threatened. Steinitz's forename is misspelled ('Willhelm') on the front cover of volume 1. The other books have a few lines of career information, seldom accurate. Lasker's death date is wrong. Capablanca's 1921 score against Lasker is incorrect, as are Alekhine's birth and death dates. We learn that Alekhine 'died March, 25 1946 in Portuguese' and that he 'won in 49 large toutnaments' [sic]. Lasker 'won in 13 large toutnaments' [sic]. Twice in the Euwe volume (once on the front cover) the Dutchman's year of death is given as 1986, instead of 1981.
---
An addition has been submitted by Javier Asturiano Molina (Murcia, Spain):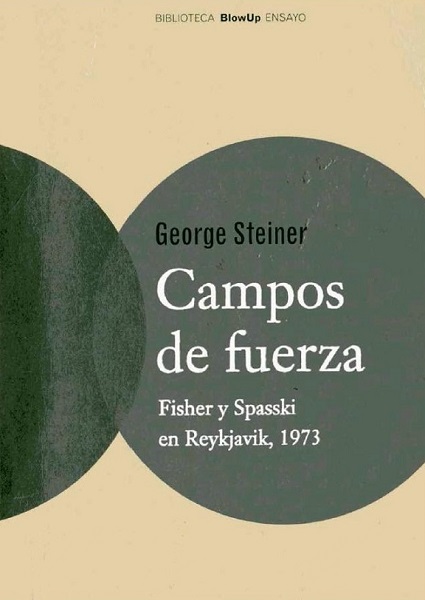 This translation of Steiner's well-known book was published in Madrid in 2004.
(11243)
---
Latest update: 25 March 2019.
To the Chess Notes main page.
To the Archives for other feature articles.
Copyright: Edward Winter. All rights reserved.