Vassily Smyslov (1921-2010)
Edward Winter
We present a selection of photographs of Vassily Smyslov:
Source: Chess Review, February 1944, page 7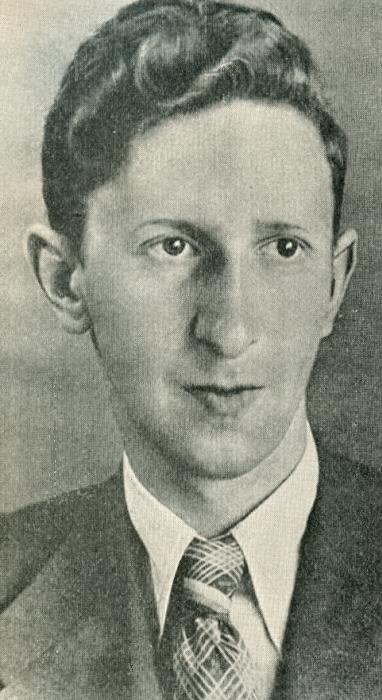 Source: Chess Review, June-July 1944, page 4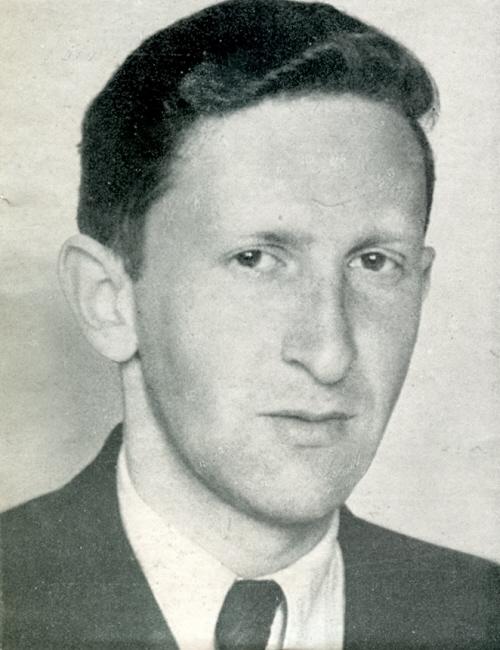 Source: Chess in Russia by P. Romanovsky, opposite page 26 (London, 1946).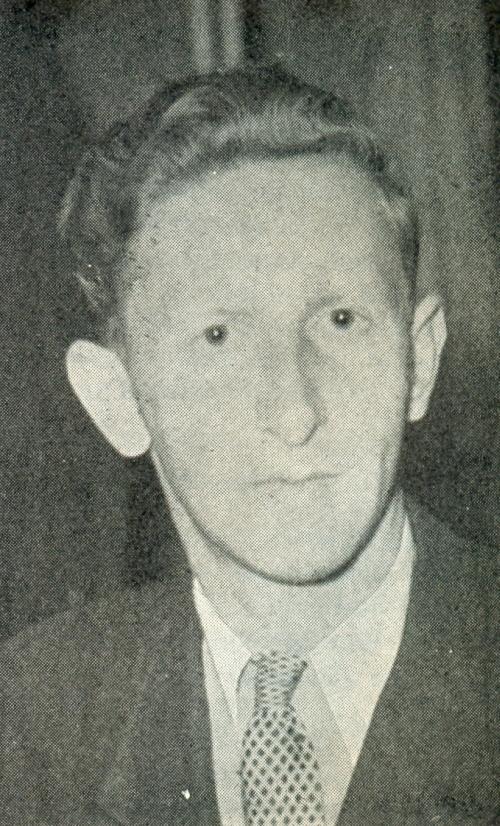 Source: Groningen 1946 by M. Euwe and H. Kmoch (Groningen, 1947).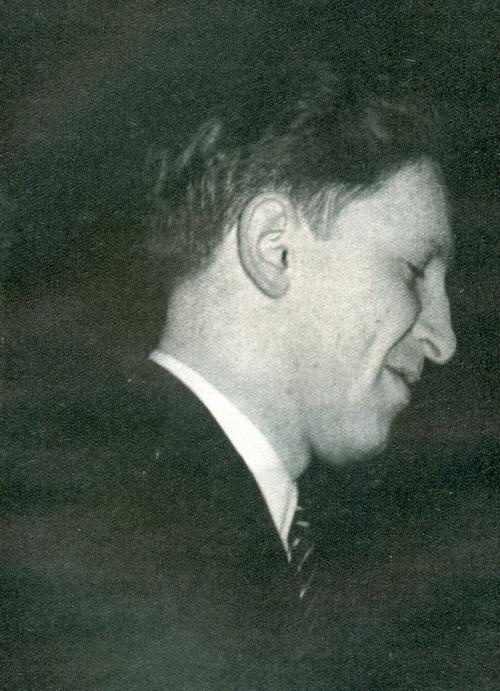 Source: Le Championnat du Monde des échecs 1948 à la portée de tous by C. Seneca, opposite page 204 (Paris, 1948).
Source: Die Schacholympiade in Helsinki 1952 by H. Müller (Vienna, 1953).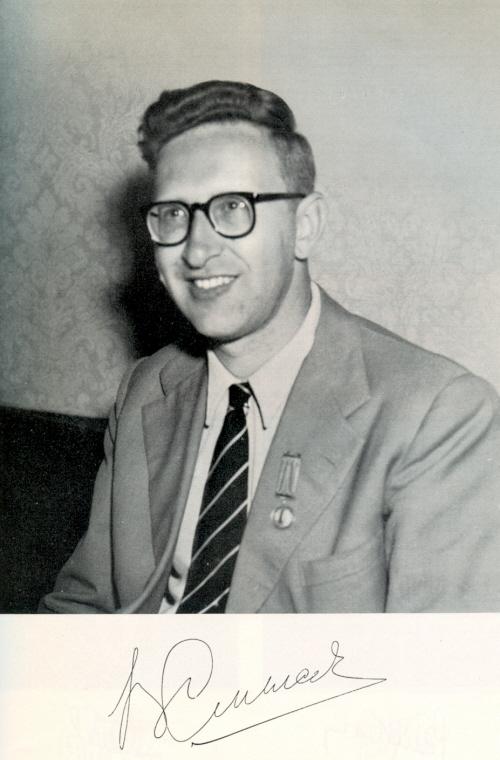 Source: Schach-Elite im Kampf, opposite page 30 (Zurich, 1954).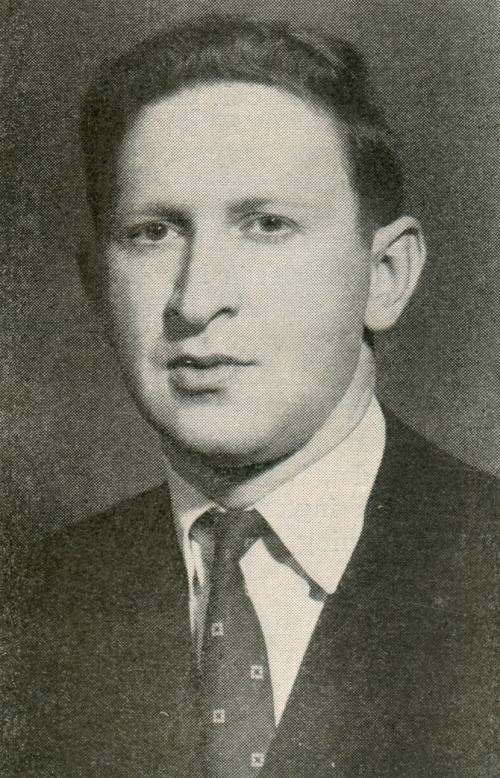 Source: Turneringsbok by G. Ståhlberg and P. Keres, page 11 (Örebro, 1954).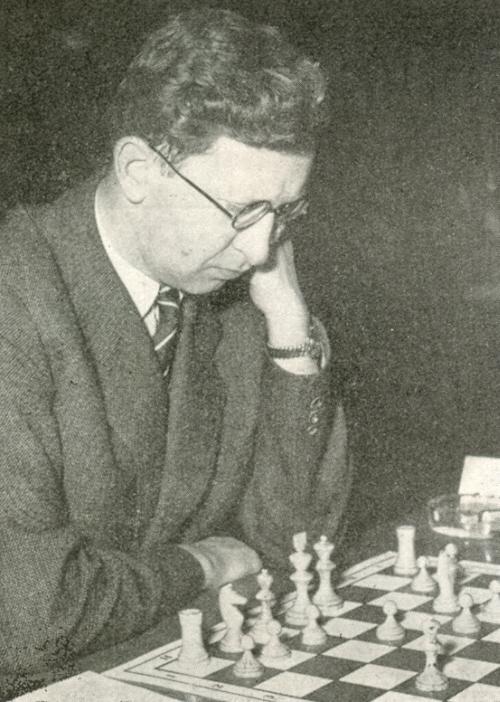 Source: Turneringsbok by G. Ståhlberg and P. Keres, page 138 (Örebro, 1954).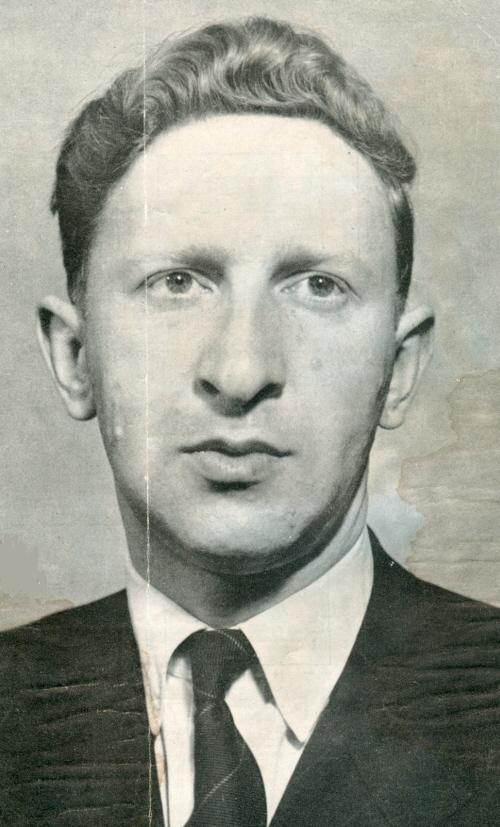 Source: Chess Review, front cover, April 1958.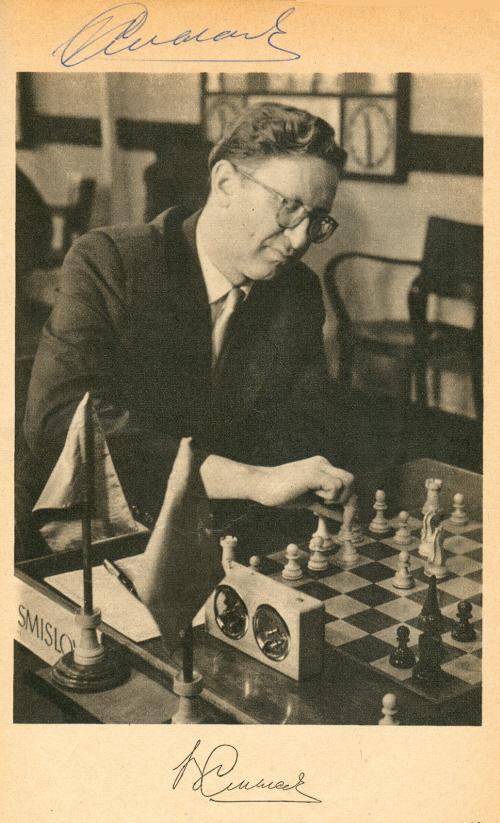 Source: Kandidatenturnier für Schachweltmeisterschaft by S. Gligorić and V. Ragozin, page 39 (Belgrade, 1960).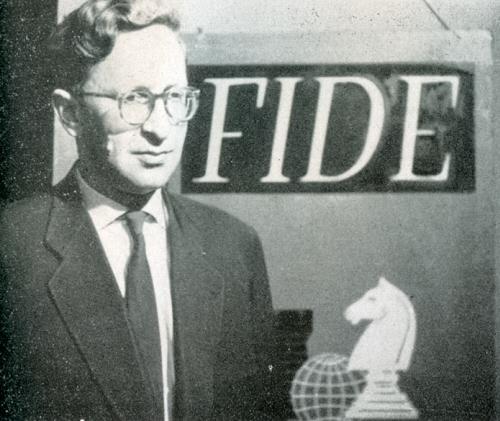 Source: Chess Review, December 1959, page 371.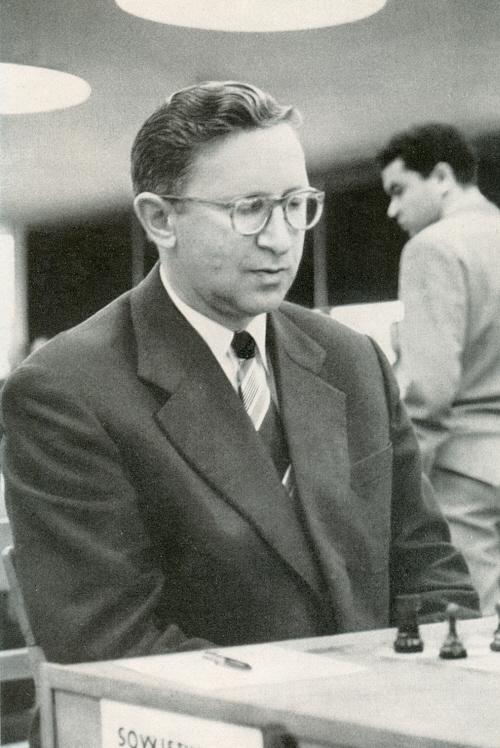 Source: XIV. Schach-Olympiade Leipzig 1960, page 31.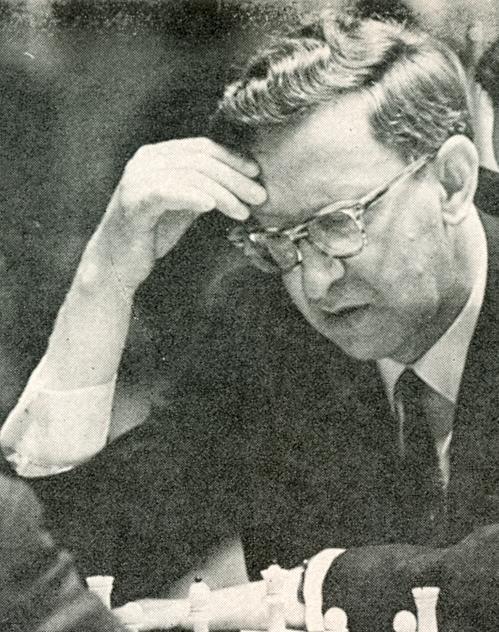 Source: Chess Review, November 1967, page 337.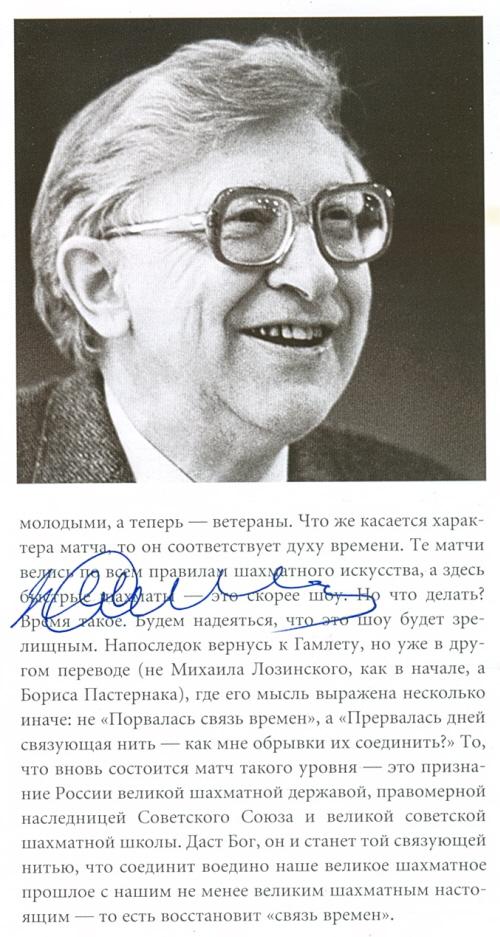 Source: Programme, Russia v Rest of the World tournament, 2002, page 7.
(6512)
---
The photograph below (taken in Vienna in 1957) was published opposite page 81 of Chess A Beginner's Guide by Stanley Morrison (Guildford and London, 1968):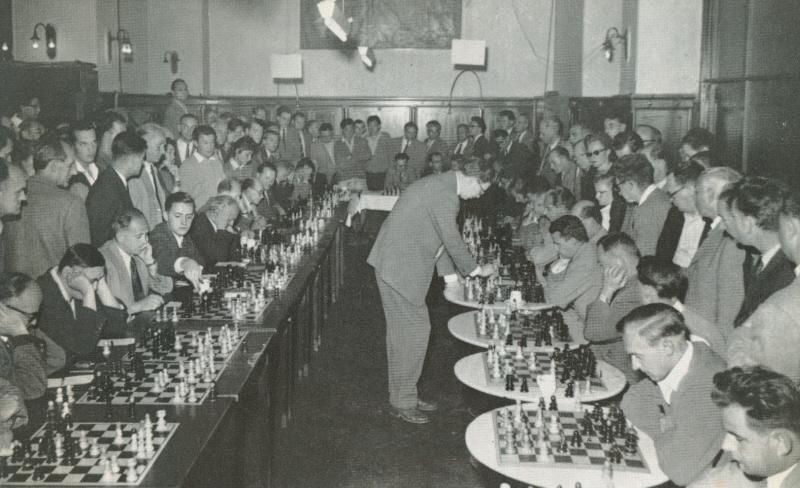 ---
Sean Robinson (Tacoma, WA, USA) notes a remark by Spassky in an interview on page 23 of the Autumn 1998 Kingpin:
'Smyslov is a chess player with a fantastic intuition. I call him "Hand" because his hand knows exactly on which square to put which piece at a given moment; actually, he does not have to calculate anything.'
Our correspondent asks whether earlier occurrences of the term are known.
He adds this slightly later citation from page 155 of The Unknown Bobby Fischer by John Donaldson and Eric Tangborn (Seattle, 1999):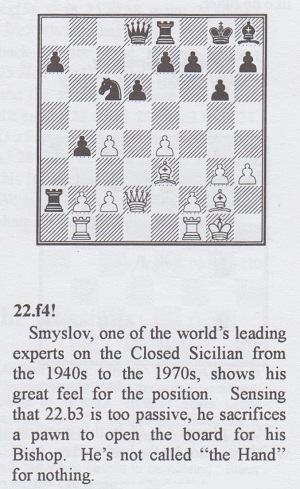 For observations on the physical appearance of Smyslov's hands see page 57 of Chess Duels by Yasser Seirawan (London, 2010).
(10666)
Andrey Terekhov (Singapore) forwards this picture of Vassily Smyslov: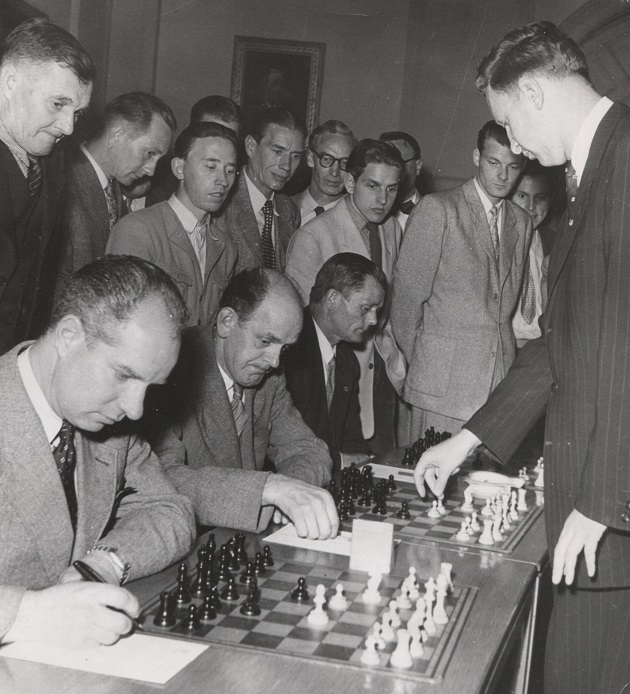 Our correspondent reports that the reverse of the (undated) photograph states that it was taken in Sweden.
(10669)
Olimpiu G. Urcan (Singapore) has obtained permission from the Keystone Pictures archives for two photographs of Vassily Smyslov (Hastings, 1954-55) to be reproduced here: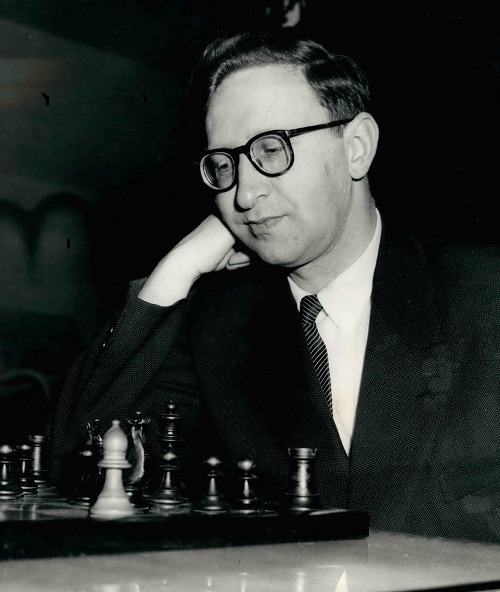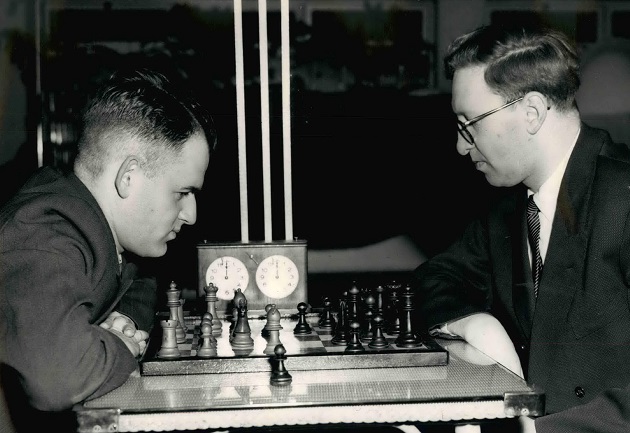 Another shot of Smyslov and Unzicker was on page 169 of CHESS, 8 January 1955: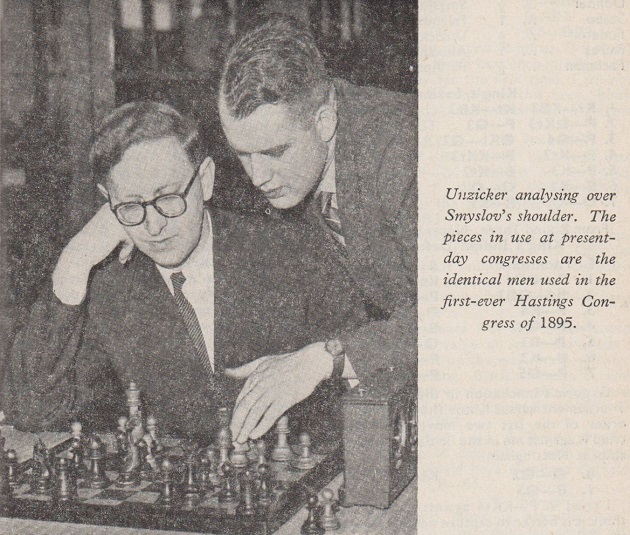 Page 184 of the 22 January 1955 issue of CHESS had an account of these press reports by Ralph Hewins:
Daily Express, 5 January 1955, page 5

Daily Express, 7 January 1955, page 5.
J. Hudson and A. Spiller participated, respectively, in the Major Section, Premier Reserves and in the Premier Reserves 'A', each obtaining 3½ points (BCM, February 1955, page 69).
(11390)
---
Latest update: 6 July 2019.
To the Chess Notes main page.
To the Archives for other feature articles.
Copyright: Edward Winter. All rights reserved.