Reuben Fine, Chess and Psychology
Edward Winter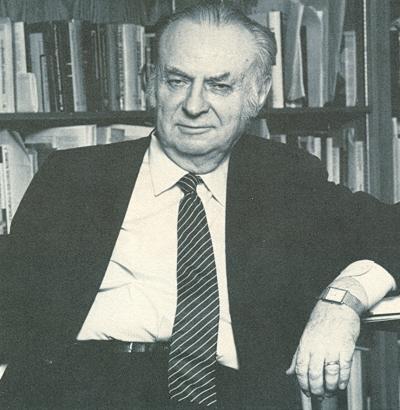 Reuben Fine (Frontispiece of his book The Forgotten Man: Understanding the Male Psyche (New York, 1987))
From Ed Tassinari (Scarsdale, NY, USA):
'Reuben Fine's doctoral dissertation apparently had nothing to do with chess. The reference work Comprehensive Dissertation Index (Xerox University Microfilms, Ann Arbor, Michigan, USA, 1973), which attempts to list US dissertations written between 1861 and 1972, gives Fine's 1948 dissertation, for the University of Southern California, entitled "The Personality of the Asthmatic Child".'
Our collection includes nine books on psychology by Dr Fine. These range from the weighty A History of Psychoanalysis (686 pages) to The Intimate Hour and other raunchy volumes of agony aunt level.
(2243)
---
Noting the expression 'psychiatric practice' on page 88 of the 7/2000 New in Chess, Arnold Denker (Fort Lauderdale, FL, USA) asks about the exact activity of Reuben Fine beyond the chessboard. We have therefore compiled the following notes from information given in Fine's various books:
He received his Ph.D in 1948 at the University of Southern California, where he was a teaching fellow. Thereafter he entered private practice of psychoanalysis in New York, associated with the Elmhurst General Hospital and the Metropolitan Center for Mental Health. Over the years he taught psychoanalysis at eight universities (including Adelphi University) and was Vice-President of the National Psychological Association for Psychoanalysis, the Visiting Professor of the College of the City of New York and a Fellow of the American Psychological Association. In 1961 he was Visiting Professor of Psychology at the University of Amsterdam. Other titles he received at various times were Director of the New York Center for Psychoanalytic Training and the Center for Creative Living and Dean-designate of the Graduate Department of Psychology at Mercy College.
In our view, Fine's 1956 book Psychoanalytic Observations on Chess and Chess Masters (reprinted by Dover in 1967 as The Psychology of the Chess Player) is inexpressibly awful. Although his book on the 1972 Spassky v Fischer encounter was mauled by the critics, Fine called it 'the most serious' of the match books in a self-absorbed bibliography on pages 143-145 of his subsequent work The Teenage Chess Book (New York, 1974 edition).
(2485)
---
A brief digest from the section on Alekhine ('the sadist of the chess world') on pages 52-55 of The Psychology of the Chess Player by Reuben Fine:
'… we are told that his mother taught him the game at an early age.'

'His father is reported to have lost two million rubles at Monte Carlo.'

'Alekhine was reputed to have become a member of the Communist party.'

'A report was broadcast during the war that Alekhine was confined to a sanatorium in Vichy, France for a while; but I have been unable to obtain any details.'

'It was said that he became impotent early in life.'
(3082)

---
Page 197 of The Guinness Book of Chess Grandmasters by William Hartston (Enfield, 1996) quoted a familiar old quip:
'By the time FIDE organized the world championship tournament in 1948, Fine had begun to shift his attentions from chess to a career in psychoanalysis. He declined an invitation to the 1948 event because it clashed with his final exams. His decision was later described by one wit as "a great loss for chess and at best a draw for psychoanalysis".'
Who first made that remark, and where?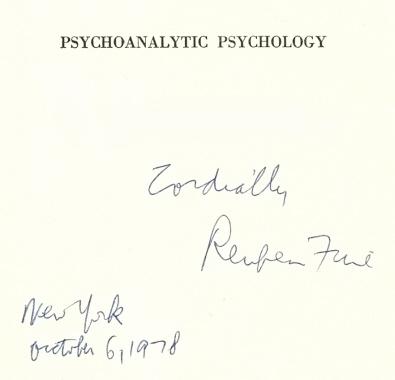 (5238)
---
C.N. 593 quoted from page 80 of Lessons from My Games by Reuben Fine (New York, 1958):
'Both Alekhine and Capa were anxious to see Euwe do badly. I was rather amused when a most critical situation arose in my game with Euwe and both the ex-world champions whispered suggestions in my ear.'
Reuben Fine
Fine reiterated that claim about the game (a 19-move draw) on page 33 of his book Bobby Fischer's Conquest of the World's Chess Championship (New York, 1973):
'... at the Nottingham tournament in 1936, when I was playing Euwe, then world champion after his defeat of Alekhine in 1935, both Alekhine and Capablanca spontaneously came up to me during the game to suggest moves, even though I had not asked them to do so.'
---
Two pairs of self-contradictions from Reuben Fine, as given in C.N. 1424:
On page 37 of the November 1953 CHESS Irving Chernev pointed out these statements by Fine:
Chess Review, February 1941, page 32: 'As a matter of fact, Alekhine has tried to emphasize the psychological element far more than Lasker ever did, but without any success as far as I can see ...'


Chess Review, April 1946, page 19: 'Alekhine, not Lasker, was the outstanding exponent of psychology in chess.'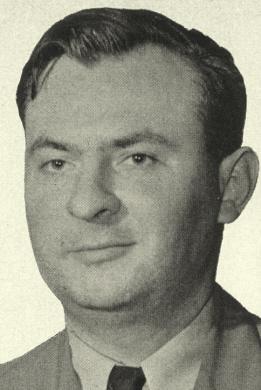 Reuben Fine
The other example was shown by us on page 10 of CHESS, October 1976:
The World's Great Chess Games (page 112): 'As far as style goes, there were three Capablancas. The first was the boy who, like every aspiring youngster, thought of brilliancies, attack at all cost.'


The Psychology of the Chess Player (page 51): 'He never seems to have gone through the romantic attack-at-all-costs period which so many young players go through.'
(5597)
---
Reuben Fine
C.N. 5597 quoted contradictory statements by Reuben Fine about Alekhine as a psychologist, and we add here some further remarks of Fine's, in a comparison between Alekhine and Keres on pages 142-143 of his book Chess Marches On! (New York, 1945):
'Despite the many points of similarity there are a number of important respects in which they differ. Chief among these are Alekhine's superior grasp of psychological factors and his all-consuming ambition ...

Reliance on psychology has been both an asset and a handicap for Alekhine. The legitimate use of psychology in master play is to maneuver the opponent into positions where he feels ill at ease, which do not "lie right" for him, as the German puts it. Alekhine has been able to apply this principle with consummate skill on a number of occasions – the match with Capablanca is the most notable. At other times, however, chiefly when he was at the height of his fame, around 1932-1934, Alekhine has exaggerated the human factor out of all proportion. In one French tournament he even went so far as to make a serious attempt to win by hypnosis.'
What exactly happened at that 'one French tournament'?
Another question concerns the extent to which Fine applied (or claimed to apply) 'psychological factors' in his own games. That matter is raised tentatively, however, since few topics lend themselves so readily to waffle as does 'chess psychology'.
(5616)
---
Further to C.N. 5238 we now note that the familiar comment about Reuben Fine was made by Gilbert Cant in an article 'Why They Play: The Psychology of Chess' on pages 44-45 of Time, 4 September 1972:
'When Fine switched his major interest from chess to psychoanalysis, the result was a loss for chess – and a draw, at best, for psychoanalysis.'
The full article can be read on-line via the link to Time given in C.N. 5819.
(6090)
---
A note by Reuben Fine on page 818 of the December 1975 Chess Life & Review is quoted without comment:
'It would please me if you mentioned that I direct a low-cost mental health clinic, known as the Center for Creative Living, located at 9 East 89th Street, New York, NY 10028, (212) 369-3330, which has a special section for the therapy of the creative individual. Any chessplayer in need of help will receive my personal attention.'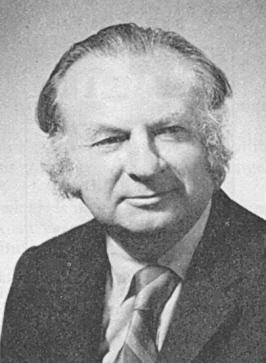 Reuben Fine
(6858)
---
Horacio Paletta (Buenos Aires) notes a news item on page 36 of the February 1949 Chess Review:
'Dr Reuben Fine, a clinical psychologist, announces that he has opened an office at 72 Barrow Street, New York City (REpublic 9-8054). He is available for personality diagnosis and psychotherapy.'
(7346)
---
In an e-mail message dated 7 January 2001 Arnold Denker wrote to us regarding Fine:
'... as a young man he was terribly mixed up and a horrible liar. That is one of the reasons my wife and I both allowed him plenty of space. He had a screwed-up youth and never really overcame his strong feelings of inferiority. Thus the bragging. My fondness for him was more a feeling of sadness.'
---
Fine on Alekhine:
'When I first met him, at Pasadena in 1932 ...'
Source: The World's a Chessboard by R. Fine (Philadelphia, 1948), page 165.
'When I first met Alekhine in New York in 1932 ...'
Source: Bobby Fischer's Conquest of the World's Chess Championship by R. Fine (New York, 1973), page 9.
---
On page 10 of Bobby Fischer's Conquest of the World's Chess Championship (New York, 1973) Reuben Fine wrote regarding Alekhine:
'When World War II ended, in 1945, all the leading masters of that day, incensed by his behavior, objected to his participation in international tournaments. The Soviets broke the boycott by having Botvinnik challenge Alekhine to a match for the title in 1946. Actually this was illegal, since Keres and I had prior claims. But Keres, born in Estonia, was a Soviet citizen, while I was no longer so interested.'
From pages 224 of the 'revised and expanded edition' of The World's Great Chess Games by Fine (New York, 1976):
'Legally there were various possibilities. Euwe might have reclaimed the title, as the last official champion before Alekhine. Or Keres and Fine could have been declared co-champions on the basis of their joint victory in the AVRO tournament. Or Euwe, Fine and Reshevsky might have played a three-cornered tournament to decide the championship. Or the free world might have chosen a champion, and the communist world been left to choose its own; then the two could have met for the world championship.'
On the next page Fine wrote with respect to AVRO, 1938:
'As indicated before, on the basis of this victory and in light of the circumstances of international chess in the war period, Keres and I should have been declared co-champions for the period 1946-48, between the death of Alekhine and the 1948 tournament.'
Finally, a comment by Fine on page 151 of Lessons from My Games (New York, 1958):
'Keres and I tied for first in the AVRO tournament; he was declared winner by the tie-breaking Sonnenborn-Berger [sic] system. Alekhine dodged a match in his usual skillful manner. Then the war intervened and all official chess activity stopped.'
There is a frequent lack of rigour in claims that Alekhine 'dodged' opponents, and it is unimpressive to find C.J.S. Purdy writing the following in a review of Lessons from My Games on pages 146-147 of Chess World, September-October 1967:
'Reuben Fine became one of the world's greatest players. At the time when his claims to play a match for the world title were unanswerable, he did not get to play a match because Alekhine, once he had regained his title from Euwe, did everything possible to evade a match.'
As regards possible challenges to Alekhine after AVRO, 1938, an observation on page 215 of Reuben Fine by Aidan Woodger (Jefferson, 2004) is noteworthy:
'Fine seems not to have made any effort at all ...'
(10028)
Olimpiu G. Urcan (Singapore) notes that the website mentioned in C.N. 10470 has the full text of Reuben Fine's PhD dissertation, 'A quantitative study of personality factors related to bronchial asthma in children' (April 1948).
(10471)
---
Latest update: 15 March 2020.
To the Chess Notes main page.
To the Archives for other feature articles.
Copyright: Edward Winter. All rights reserved.