Muddled Chess Epigrams
Edward Winter
See C.N. 9156
***
From page 112 of The Bright Side of Chess by Irving Chernev (Philadelphia, 1948 and London, 1952):

It requires only a moment's attention to realize that whereas the 'The Pawns are the soul of the game' is validly ascribed to Philidor, the eighteenth-century master had nothing to do with the preceding quote, about skittles chess. Since not all chess writers can spare a moment's attention, the lay-out of the 'Epigrams' chapter of Chernev's book has resulted in much confusion, and here we take that chapter page by page and quote by quote:
---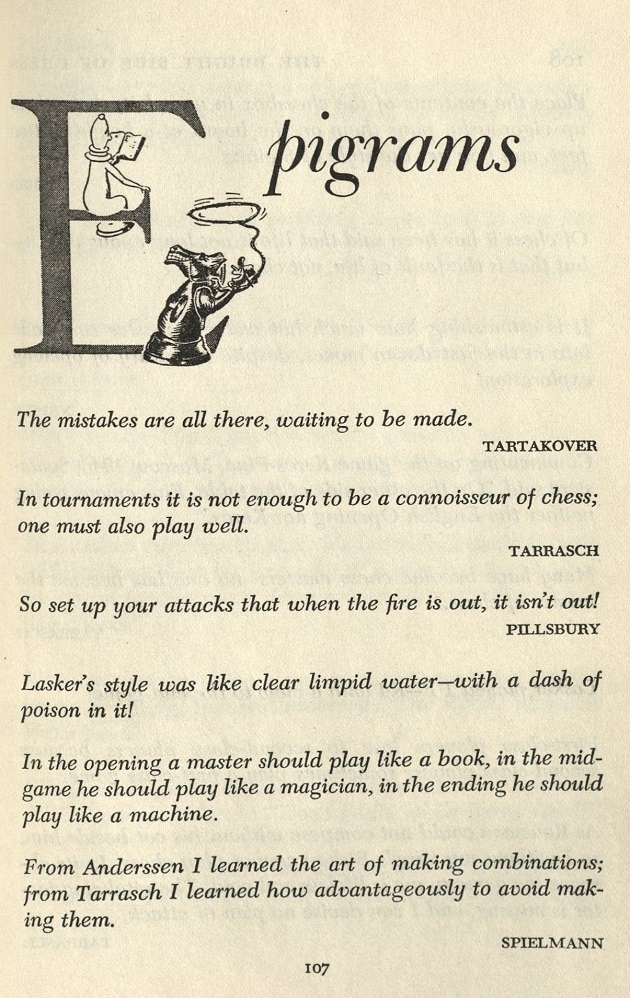 ---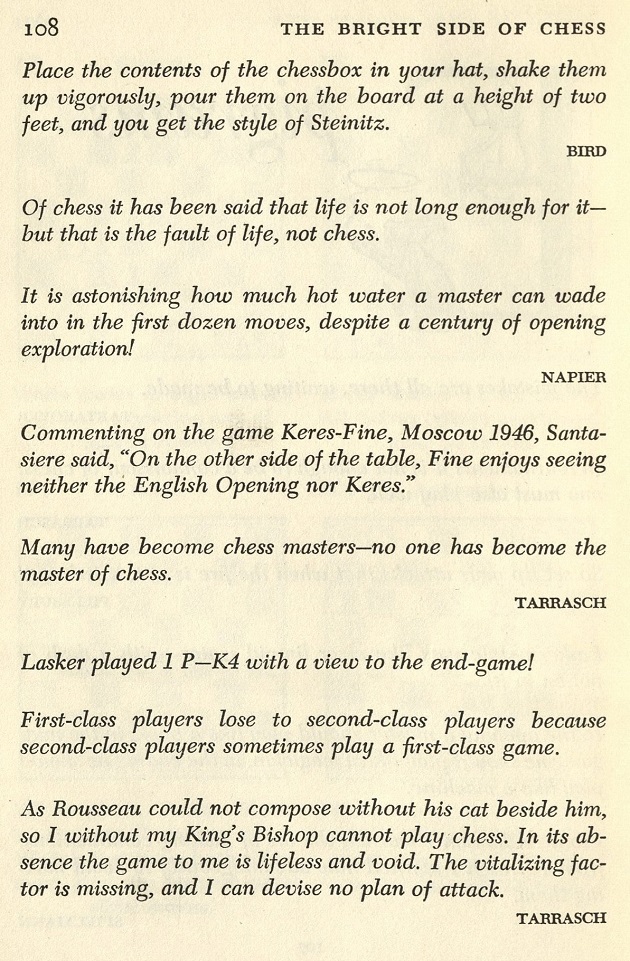 ---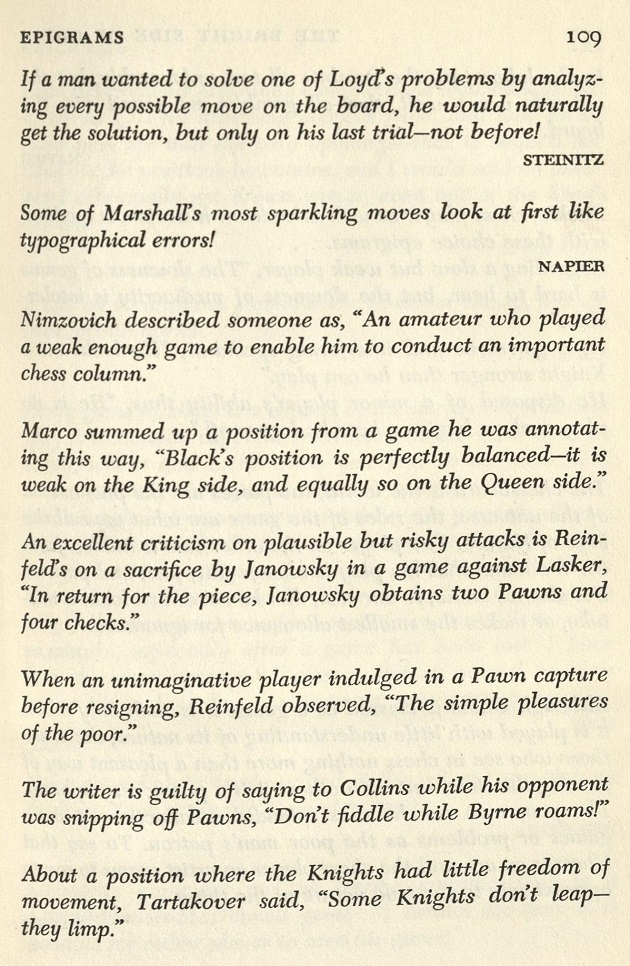 ---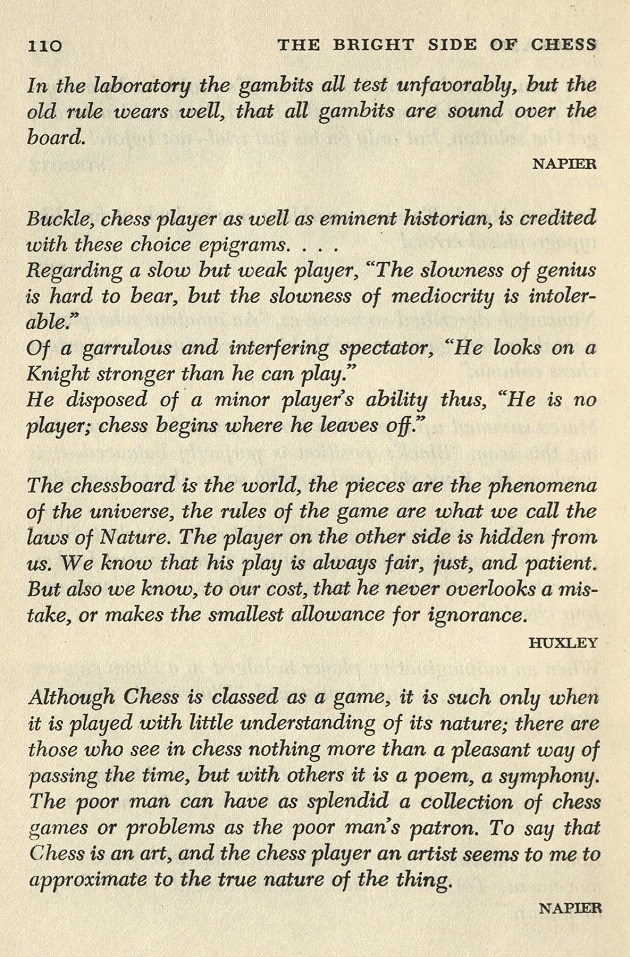 ---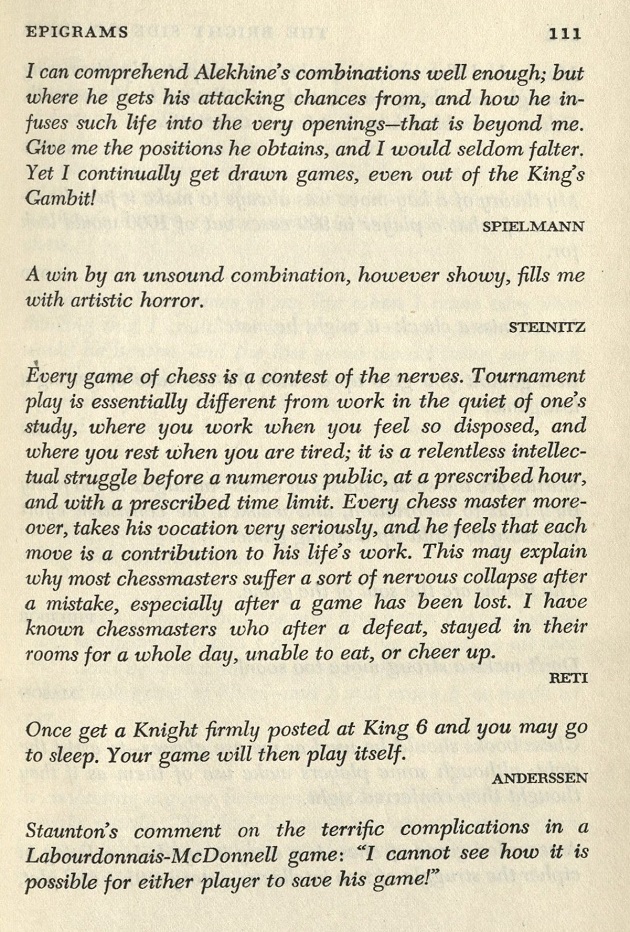 ---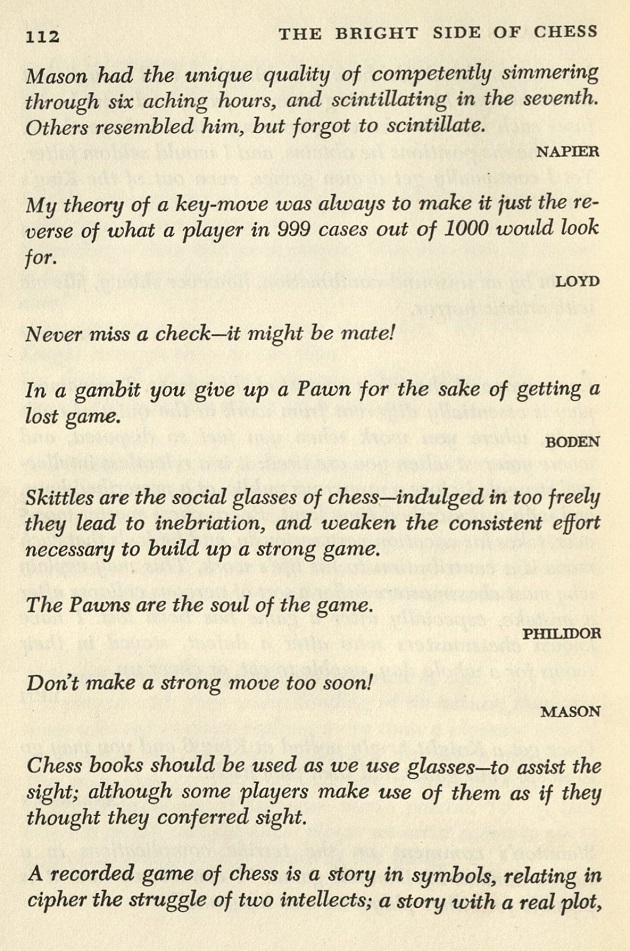 ---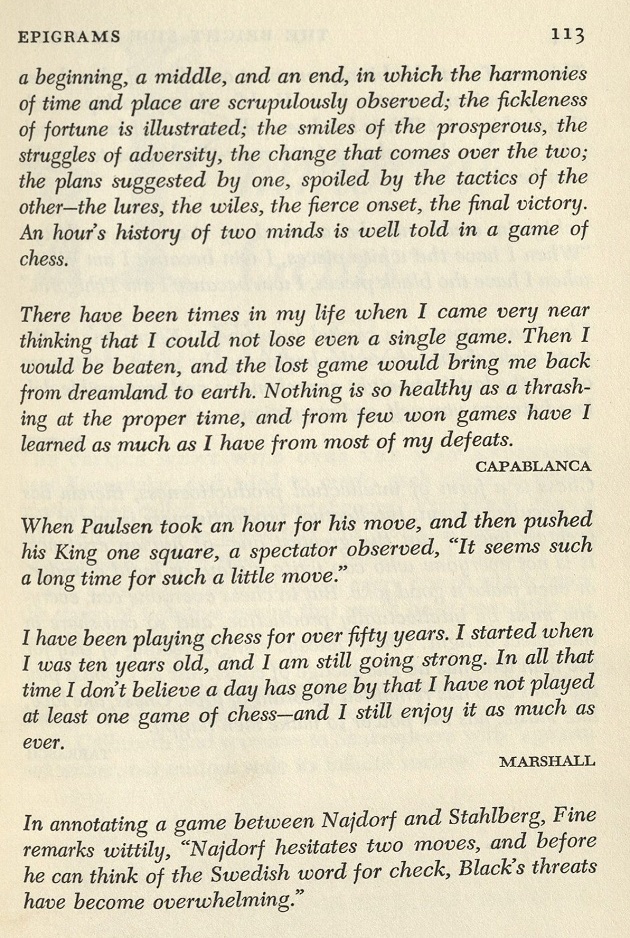 ---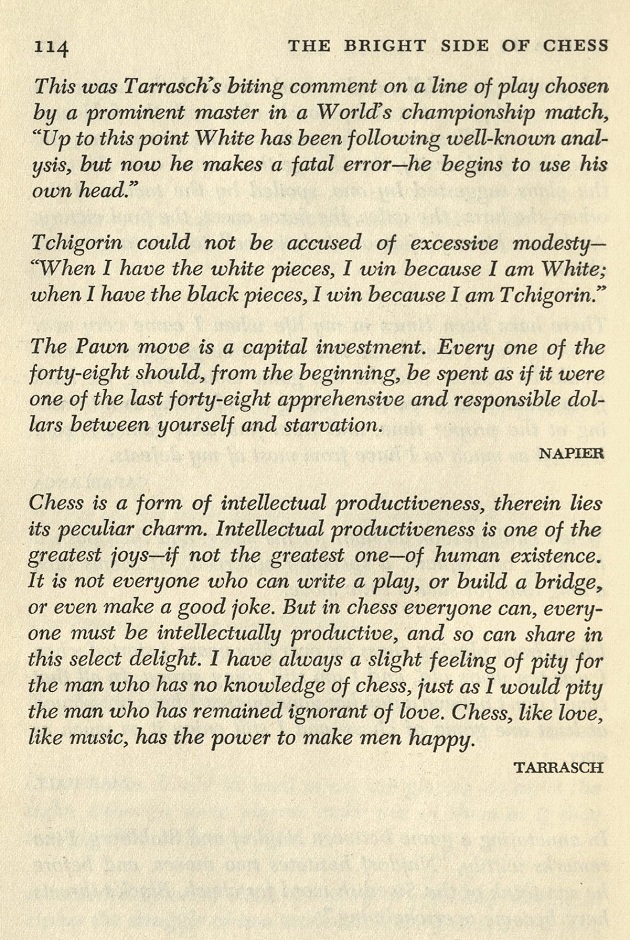 ---
In some cases, readers may be able to provide better citations, and such assistance will be much appreciated. We are also grateful to the Cleveland Public Library for high-quality scans of the Epigrams chapter in Irving Chernev's book.
---
Latest update: 15 August 2022.
To the Chess Notes main page.
To the Archives for other feature articles.
Copyright: Edward Winter. All rights reserved.